This article was first published on 8 March 2022.
Did you know that in the billion-dollar beauty industry, there's still a disparity between the number of female versus male CEOs? But with more makeup and skincare brands popping up — including those created by celebrities and influencers — the numbers are already changing.
To celebrate girl power this International Women's Day and pair it with our favourite topic — which is beauty, of course — we've curated a list of the women-owned and -led skincare brands we love and support. From Singaporean-grown brands to K-beauty to luxury skincare, get to know the skin-loving brands that are proudly helmed by women and available in Singapore.
1. Sigi Skin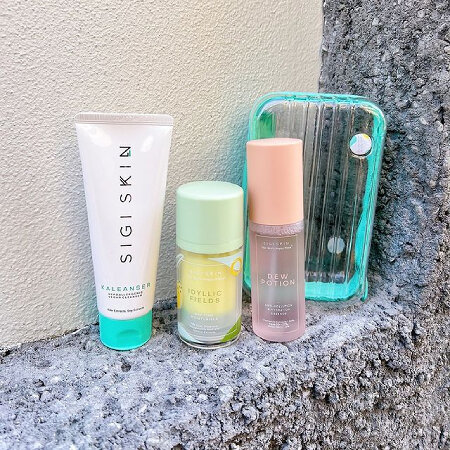 Singaporean skincare brand Sigi Skin infuses its products with superfood ingredients to help you achieve your dream complexion. Founded by Xenia Wong at the age of 23, this woman-owned beauty brand makes vegan, cruelty-free and straightforward skincare that are made in Korea and can be easily slotted into your routine. Xenia actually took up a beauty course with celebrity Korean makeup artist Jung Saem-mool, where she discovered that great makeup looks started from having good skin.
Our favourite product from them: the Idyllic Fields Moisturiser (SGD78), a waterless souffle-textured moisturiser that's made up of oats, troxerutin, polyglutamic acid and matcha extracts to rebalance, strengthen, and smooth out sensitive skin.
2. BSKIN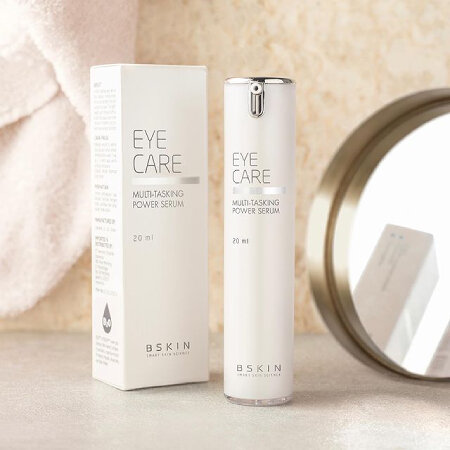 BSKIN is another women-led skincare brand that's proudly founded and grown in Singapore. Helmed by lawyer-turned-skincare entrepreneur Chia Su-Mae, BSKIN products are made to be the perfect balance of "science, knowledge, innovation and nature". Every product contains the brand's 6 CORE Antioxidant System, which is comprised of vitamins C and E; coenzyme Q10 from pea phytoplacenta extract; B2O made from honey, propolis, pollen and royal jelly; alphalipoic acid from broccoli extract; and glutathione from asparagus extract.
Our favourite product from them: the Eye Care Multi-Tasking Power Serum (SGD105), the brand's gel eye serum that promises to soothe, hydrate, and brighten up sensitive and delicate eye areas.
3. Rooki Beauty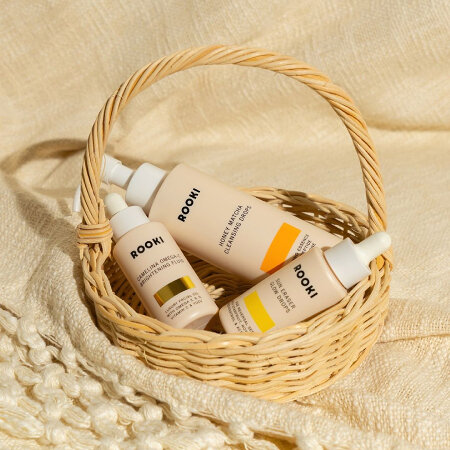 Next is Rooki Beauty, a woman-led Singaporean skincare brand founded by Haley Teo who used to work in the advertising industry. Each product is skincare newbie-friendly and formulated with Japanese superfoods. The brand also makes sure its products are lightweight enough to suit Singapore's tropical climate.
Our favourite product from them: the Honey Matcha Cleansing Drops (SGD59), a hydrating, pH-balanced, and lime-scented cleanser that brightens and cleanses your skin without stripping it of moisture. It contains raw honey and matcha to soothe your skin, while ascorbyl glucoside and lactic acid brighten up your complexion.
4. Glow Recipe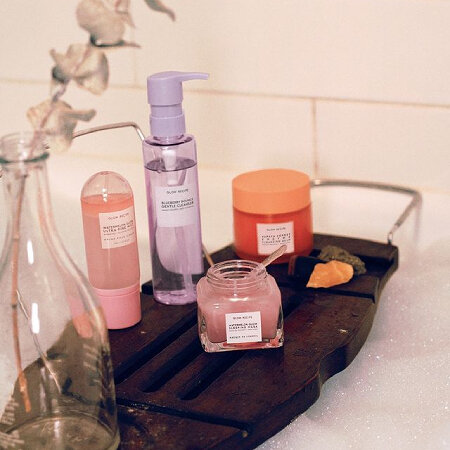 Glow Recipe was founded by Sarah Lee and Christine Chang, two women who have worked extensively in the Korean beauty industry for L'Oréal Korea before moving to the US. There, they introduced K-beauty curations and picks to the Western market before eventually coming out with their own line of fruit-powered skincare products. You can get to know them more and how they tapped social media to grow their brand here.
Our favourite product from them: We can never get enough of the holy grail Watermelon Glow Sleeping Mask (SGD34), which has hydrating watermelon extract and alpha hydroxy acids (AHAs) to resurface and plump up your skin.
5. Tatcha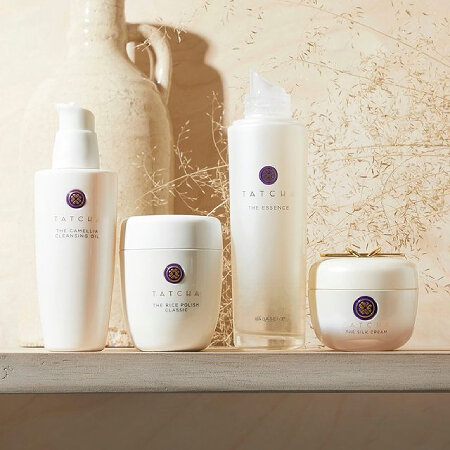 Vicky Tsai founded Tatcha — a luxury skincare and makeup brand that's inspired by geisha beauty rituals and infuses its products with Asian skincare ingredients. The Harvard Business School graduate suffered from acute dermatitis, which led her to take a life-changing trip to Japan where she learned about the different ingredients and rituals geishas used to maintain their complexions.
Our favourite product from them: The Rice Polish Foaming Enzyme Cleanser (SGD98), which is available in Classic, Gentle, Calming, and Deep variants, contains Japanese rice bran, Hadasei-3™ complex, amino acids, and lactic acid to exfoliate, nourish, and plump up your complexion.
6. Elemis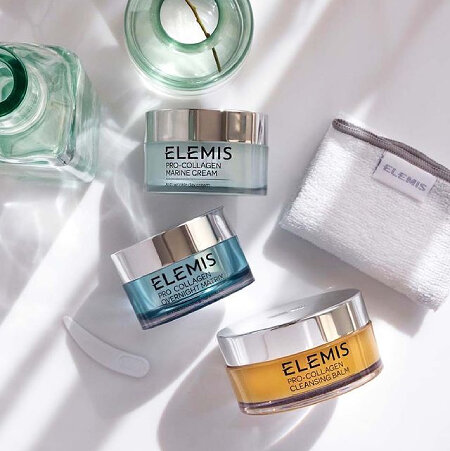 Elemis is another woman-led skincare brand that should be on your radar. The British skincare brand, which recently appointed co-founder Noella Gabriel as its Global President, is all about championing holistic beauty practices. Noella — who has a background as a beauty therapist, aromatherapist, and nutritionist — teamed up with Linda Steiner, an entrepreneur and investor, back in 1990 to establish Elemis and have never looked back. They've grown Elemis to be one of the top luxury British skincare brands in the market and recently expanded their reach in Singapore by opening a flagship store, e-commerce website, and Lazada shop in 2021.
Our favourite product from them: We love double cleansing, so the Pro-Collagen Cleansing Balm (SGD90) is right up our alley. It's a three-in-one melting cleanser that removes makeup, softens skin, and nourishes complexions once in contact with water.
7. Tata Harper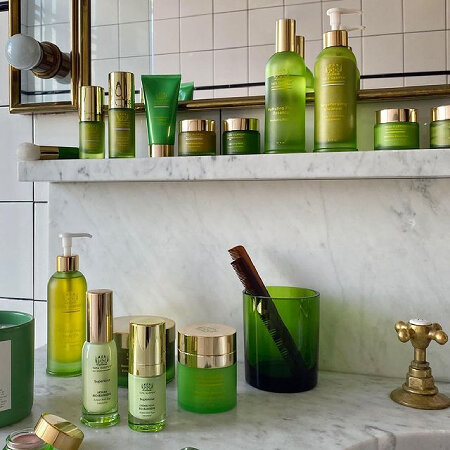 No one knows more about luxury natural skincare than the Queen of Green Tata Harper herself. Tata, who started her journey on using green skincare after her stepfather was diagnosed with cancer, juggles the roles of mum, farmer, and CEO of her namesake brand. In fact, the brand manufactures, packages, and ships out all of its products on Tata's Vermont farm. Some of the ingredients are also grown within the property.
Our favourite product from them: Keep your skin hydrated with the Tata Harper Water-Lock Moisturiser (SGD104), which is infused with orange blossom peptides and pomegranate carbohydrate spheres to boost moisture retention.
8. Summer Fridays
Summer Fridays is the brainchild of two former beauty content creators, Marianna Hewitt and Lauren Gore. The former beauty bloggers took their extensive knowledge of beauty products and the inner workings of social media to launch a women-owned skincare brand that transports you to a vacay-ready mindset.
Our favourite product from them: The photo-worthy Jet Lag Mask (SGD77) will always have a place in our vanities for its multitasking antioxidant-rich formula. It's formulated with vitamin C, chestnut extract, and niacinamide that help keep the skin smooth, even, and radiant.
9. Supergoop!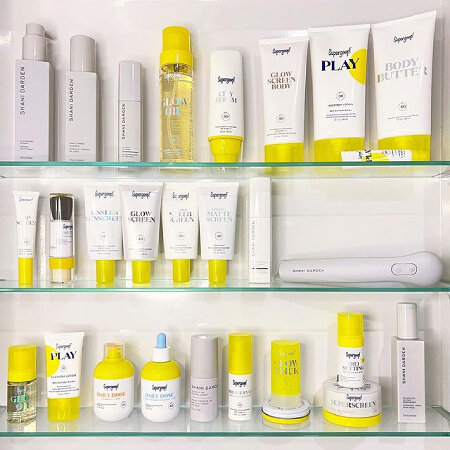 Similar to how we can't skip out on applying SPF every day, we also can't forget to mention Supergoop! in our list of women-owned skincare brands. Founded by Holly Thaggard, a former schoolteacher and cellist who was inspired to broaden SPF education after a close friend was diagnosed with skin cancer, Supergoop! has a wide range of SPF products that protect your skin from UV rays.
Our favourite product from them: The bestselling Unseen Sunscreen (SGD52), with SPF40, is always in our rotation for its lightweight sun protection that doesn't leave a white cast.
10. Krave Beauty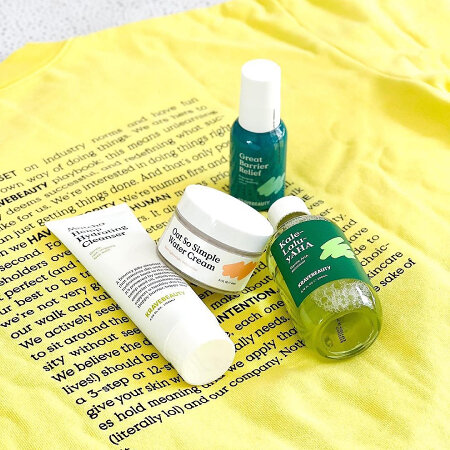 Minimalist skincare brand Krave Beauty is founded and led by Liah Yoo, who first started out as a beauty YouTuber. Krave Beauty focuses on creating uncomplicated skincare products that form a good foundation for any skincare routine. To date, the brand's product line includes a cleanser, moisturiser, serum, and body lotion. There's also an SPF in the works too!
Our favourite product from them: The Great Barrier Relief (USD28) for whenever our skin needs a hard reset. The nourishing reparative serum contains Tamanu oil that soothes skin sensitivity brought about by a compromised skin barrier, hence its catchy name.
11. Klynn Beauty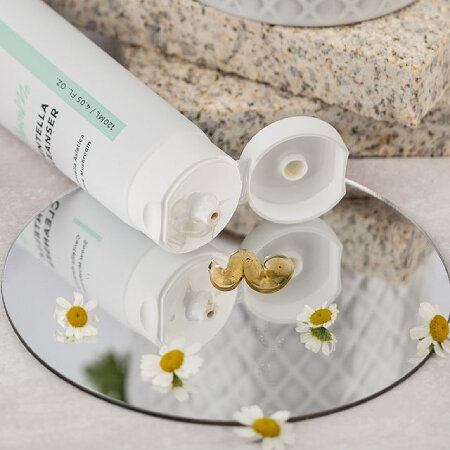 Klynn Beauty is another Singaporean woman-owned skincare brand worth supporting. It was established in May 2020 — yes, in the midst of Singapore's circuit breaker — by former corporate financier Talisa Poh. She wanted to create natural skincare products that capture the sensorial experience of a spa. Klynn Beauty products use scientifically-proven natural ingredients to soothe any skin woes, while being 100% cruelty-free too.
Our favourite product from them: the Revive Me Centella Cleanser (SGD28), which contains one of our fave soothing herbs: centella asiatica. This jelly-textured gel cleanser is also infused with antioxidant-rich green tea and hydrating Snow Mushroom to leave your skin clean, refreshed, and hydrated after cleansing.
12. Glowfully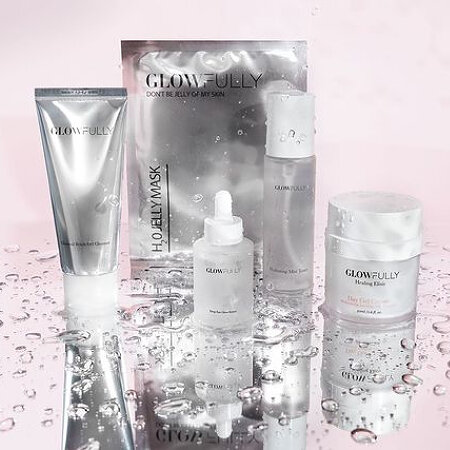 Former flight stewardess Charlene Sim dealt with eczema as a baby and acne as a teenager. After her mother was diagnosed with breast cancer, she was even more determined to find, if not create, skincare with purely clean ingredients. Hence the birth of Glowfully in 2018. According to the brand's website, Glowfully products are formulated without parabens, phthalates, sulfates and formaldehyde. They're also formulated for Singapore's humid climate — not too rich or overpowering, just right for everyday use.
Our favourite product from them: the Hydrating Mist Toner (SGD45), which is formulated with hyaluronic acids, vitamins and blends of plant extracts to hydrated your thirsty skin.


13. Briogeo
Hey, your scalp is skin, too! Briogeo founder Nancy Twine believed there was a need for clean, plant-based hair products that fit any hair type, and she made it happen. At every opportunity, she also champions how she found the brand with the help of her other beauty founder friends, proving that camaraderie instead of competition is a healthier way to go about one's business.
Our favourite product from them: Briogeo Scalp Revival Charcoal + Coconut Oil Microexfoliating Scalp Scrub Shampoo (SGD238). This shampoo detoxifies and exfoliates the scalp, resulting in healthier hair growth. It also contains tea tree oil and spearmint to soothe the scalp from inflammation and irritation.
14. Drunk Elephant
Tiffany Masterson once had a vision of creating a brand that pinpointed several traditional skincare ingredients that contribute to a number of skin issues. Once she succeeded, she created skincare products that solve common skin issues rather than contribute further to them, thus giving birth to Drunk Elephant.
Our favourite product from them: The Drunk Elephant Wonderwild™ Miracle Butter (SGD55). This moisturiser is a great solution to extreme dry patches that seemingly won't go away.
Speaking of inspiring women, get to know the women who #TheBeauLife Bureau look up to.
Comments, questions or feedback? Email us at [email protected].