This article was first published 29 April 2022.
Facial toners add another layer of targetted caring when it comes to your beauty routine. However, many toners contain alcohol as the main ingredient, which can cause irritation and dryness, especially for those with sensitive skin. Fret not — alcohol-free toners which are said to be gentler are here.


The pros and cons of alcohol in skincare
Is alcohol for skincare really that bad? Not necessarily.
Many toners use simple alcohols a.k.a. ethanol, methanol, denatured alcohol, and isopropyl alcohol. You might be familiar with them since we often use them for hand sanitising.
As a facial toner ingredient, simple alcohols are effective in dealing with bacteria and getting rid of excess oil and shine. However, they also tend to strip the skin of any moisture and can cause irritation, inflammation, and intense dry patches. People with dry and sensitive skin tend to benefit least from these types of products.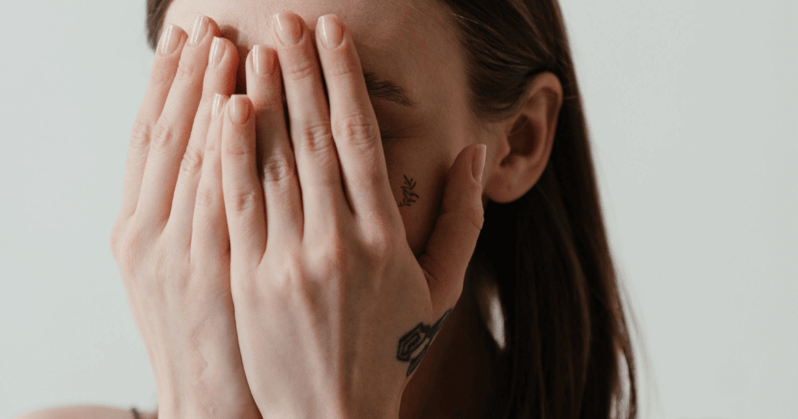 As for alcohol-free toners, these are products that don't contain simple alcohols in their ingredients list. However, they can still contain 'good alcohols' that are proven beneficial to most skin types, even the most sensitive ones.
One example of good alcohol found in alcohol-free products is topical ethanol. This is great at protecting the skin's moisture. There are also fatty alcohols like methyl, cetyl, stearyl, cetearyl, or lanolin alcohol which have natural emollients and help increase the product's shelf-life. They also contain fewer irritants than simple alcohols.
Too complicated? We're here to make things easy. Here's a list of 13 alcohol-free facial toners for your sensitive skin to get in Singapore.


1. Pyungkang Yul Essence Toner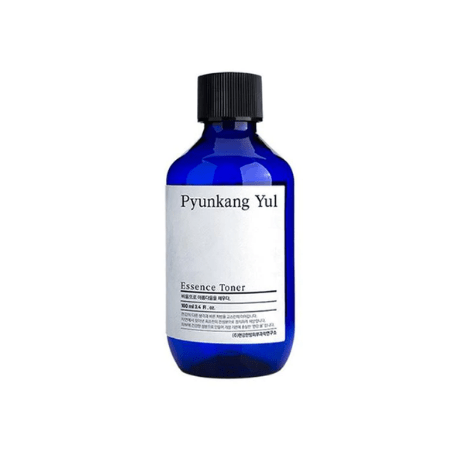 This K-beauty pick is made with 90% astragalus membranaceus extract that protects the skin barrier from natural stressors while keeping it fresh and hydrated from inside out. It's also very lightweight and leaves the skin feeling soft and supple all day long.
Another reason to get it: As the name suggests, it acts like an essence and a toner in one which cuts down your skincare routine.
Get it at Althea for SGD18.60 per 100ML.


2. Pixi Glow Tonic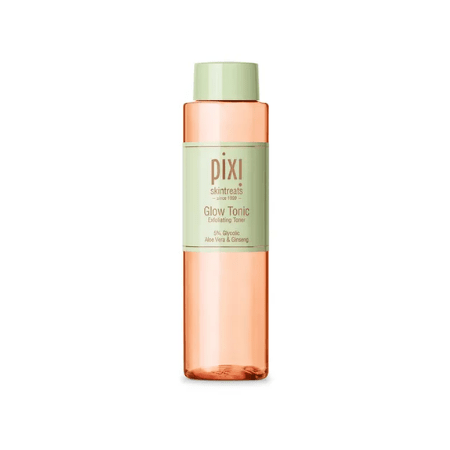 This
Pixi toner
has a cult following and for very good reason. It gently exfoliates and deeply cleanses the skin with glycolic acid. It also uses ginseng to energise the skin and reveal a brighter-looking glow. Plus, it has aloe vera that deals with inflammation and irritation.
Another reason to get it: The powerful formula also lightens acne scars and helps with uneven skin with continued use, giving you top-notch results at a very reasonable price point.
Get it at Sephora for SGD48 for 200ML.
3. Mario Badescu Aloe Vera Toner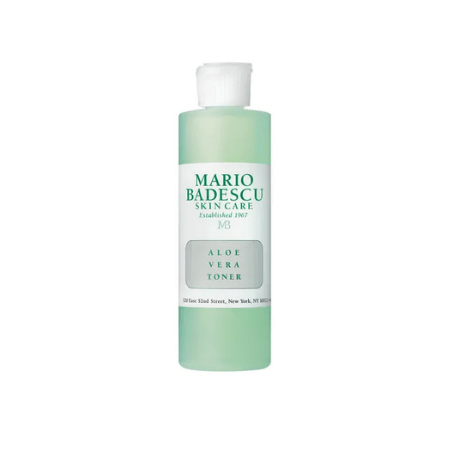 This facial toner helps deal with stubborn dirt and grime residue. This also balances your skin to keep it protected from irritation while leaving it soft and radiant. Plus, it feels lightweight too.
Another reason to get it: The aloe vera gives a cooling effect that not only soothes the skin but also provides extra freshness that's perfect to match Singapore's humidity.
Get it at Sephora for SGD34 per 236ML.


4. Fresh Rose Deep Hydration Facial Toner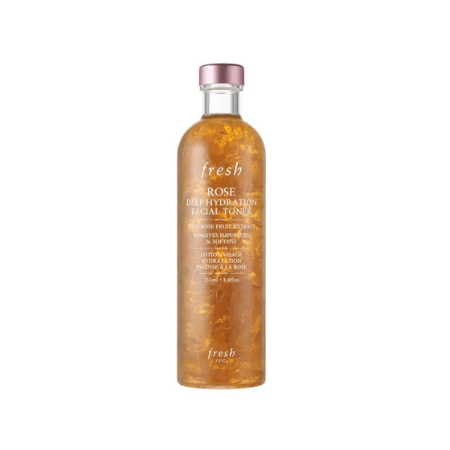 This alcohol-free facial toner has rose fruit extract, soothing rosewater, and nourishing rose oil that will give you a luxurious skincare experience. Apart from clearing the skin from impurities, this formula also has hyaluronic acid to help lock in moisture, keeping the skin feeling fresh and hydrated all day.
Another reason to get it: It's not all the time that you get floating rose petals in your skincare products.
Get it at Sephora for SGD70 per 250ML.
5. Kiehl's Calendula Herbal Extract Toner
This soothing facial toner is infused with calendula flower petals, allantoin, and great burdock root extract that keeps your skin soft, supple, and radiant with continued use. It also helps deal with dry patches and flakes.
Another reason to get it: It has oil-control properties too! Totally perfect for keeping the shine at bay without leaving the skin parched.
Get it on Kiehl's website for SGD59 per 250ML.


6. Dear Klairs Supple Preparation Facial Toner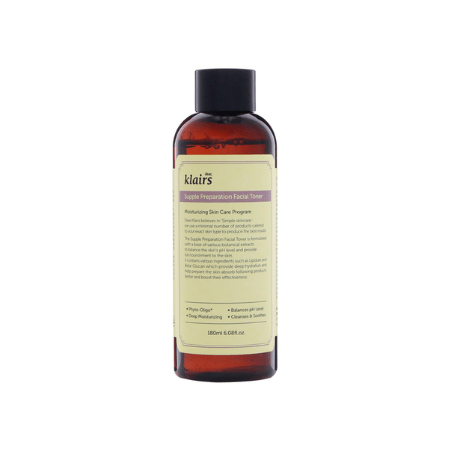 This alcohol-free facial toner helps balance your skin's pH levels, as well as prolongs hydration for healthier-looking skin. It uses a blend of beta-glucan and centella asiatica that help calm the skin from irritation and inflammation.
Another reason to get it: The combination of hyaluronic acid and plant-based extracts also increases the skin's capability to repair itself from damage caused by external factors.
Get it at Guardian for SGD20.15 per 180ML.
7. Eau Thermale Avene Gentle Toning Lotion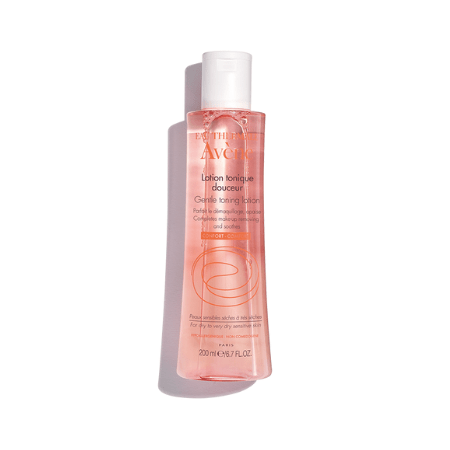 The product contains natural silicates that help create a protective film over the skin against any environmental irritants. The brand's signature Avene Thermal Spring Water is also present to give the skin soothing and hydrating benefits. It also helps balance the skin's pH level which lowers the chances of skin issues caused by inflammation.
Another reason to get it: The skin also helps improve skin texture and elasticity, and helps bring out its natural radiance upon continued use.
Get it at Watsons for SGD37.70 for 200ML.


8. Curel Trouble/C Lot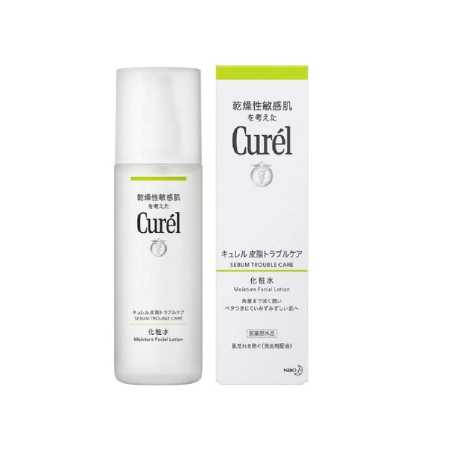 This product uses zero-in sebum control technology that helps with excess oil and shine without leaving your skin dehydrated. It also helps the skin's natural ceramide production, which helps strengthen the skin's defence against external irritants.
Another reason to get it: This alcohol-free toner also has antiphlogistic, an active ingredient that helps prevent acne occurrence and post-acne scarring.
Get it at Watsons for SGD24.90 per 150ML.

9. CosRX Hydrium Watery Toner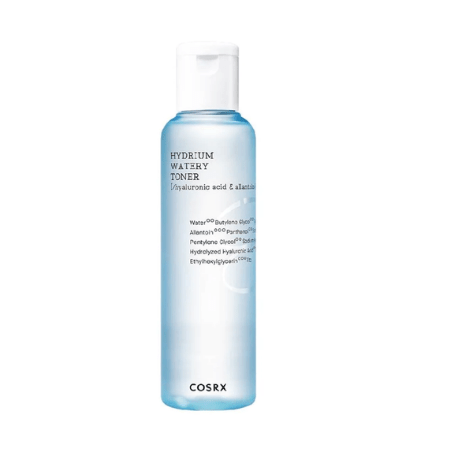 This product is powered by Hydrium Synergy-8 Complex which has six types of hyaluronic acids, d-panthenol and allantoin for the ultimate skin hydration. It also contains vitamin B5 which helps the skin's natural repair process to deal with skin issues caused by external damage.
Another reason to get it: This alcohol-free facial toner leaves the skin looking dewy but not greasy, giving you a lit-from-within glow that lasts all day.
Get it at Watsons for SG24.90 per 150ML.


10. DHC Mild Lotion Natural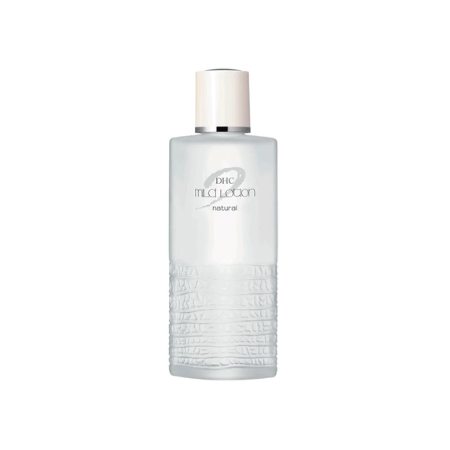 This cooling facial toner has cucumber extract that soothes and frees the skin from signs of irritation and inflammation. It's lightweight and can also act as an essence, which keeps the skin feeling smooth, soft, and renewed.
Another reason to get it: This product absorbs easily on the skin's surface but traps moisture from within, amplifying the effects of your favourite moisturiser.
Get it at Watsons for SGD29.90 per 100ML.


11. Neutrogena Basic Legacy Acne Alcohol-Free Toner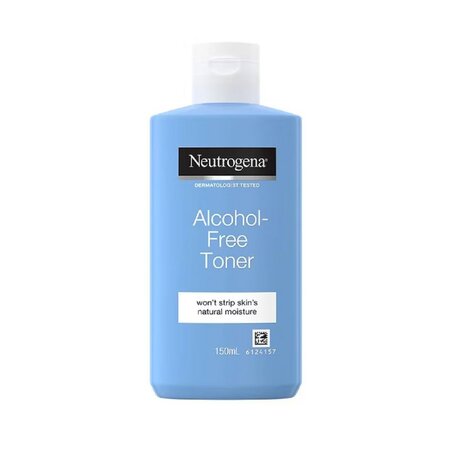 This toner balances the skin without stripping it of moisture. It also leaves the skin feeling fresh, smooth and prepped for the rest of your skincare routine.
Another reason to love it: It frees the skin from dirt and other impurities, preventing the occurrence of skin damage and irritation.
Get it at Watsons for SGD11.90.

12. Sukin Hydrating Mist Toner Signature



Infused with chamomile and rosewater, this toner soothes and refreshes the skin, especially on humid days.
Another reason to love it: It's a multi-use mist that serves not just as a toner but also as a finishing spray for your makeup.
Get it at Watsons for SGD16.65.
13. Eucerin Dermatoclean Hyaluron Toner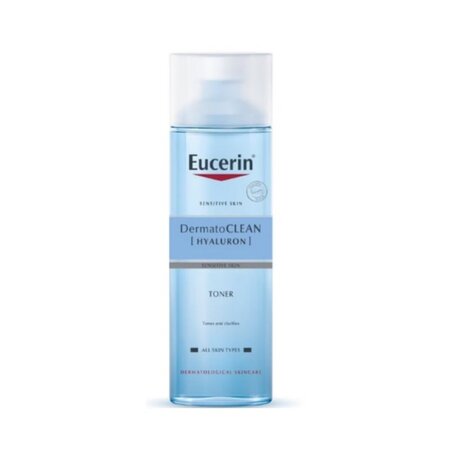 This alcohol-free toner is packed with hyaluronic acid, leaving the skin free of impurities while keeping it fresh and hydrated.
Another reason to love it: It's made for all skin types, even sensitive skin, and helps prevent irritation and inflammation with its gentle formula.
Get it at Watsons for SGD22.20.
Comments, questions or feedback? Email us at [email protected].