We've heard good things about Pixi Beauty's Glow Tonic. It's supposedly a mega holy grail for everyone dealing with hyperpigmentation and skin dullness. With all the praises for this product, our curiosity was piqued. We decided to buy a 100ml bottle (PHP990/~USD25.26) so I can try it and see the results for ourselves. Just to recap: I have combination skin but since it's summer right now, I'm leaning more towards the oily type. Keep on reading to find out if the famed Pixi Glow Tonic is worthy of its cult following.

Formulation, claims and usage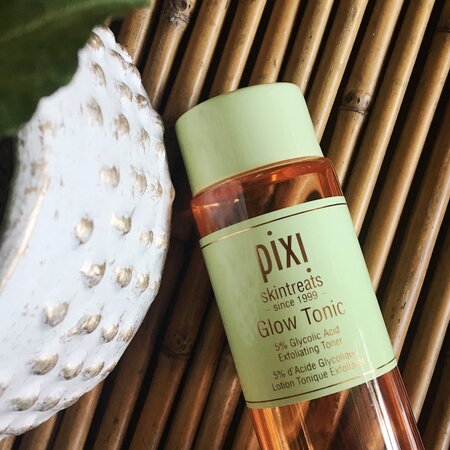 With 5% glycolic acid in its formula, the Pixi Glow Tonic can be considered as one of the gentlest AHA products in the market. If you're someone who wants to try incorporating AHA into their beauty routine, then this product is the perfect choice because its gentle formulation will help your skin acclimate to chemical exfoliation. It claims to give the skin a brighter and smoother complexion while nourishing it through aloe vera, ginseng and botanical extracts.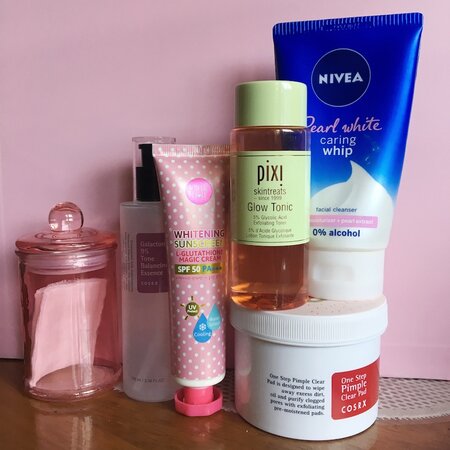 My skincare routine for the summer
Just to give you some context, I've been using the Pixi Glow Tonic for over three weeks now as a toner every other day. First, I wash my face with Nivea Caring Whip facial wash. Then, I proceed to apply Pixi Glow Tonic with a cotton pad all over my face and neck. On days that I don't use it, I opt for the COSRX One Pimple Clear Pad which has 1% BHA. Afterwards, I use the COSRX Galactomyces 95 Whitening Power Essence. In the morning, I always use a sunblock since AHA beauty products can make your skin more photosensitive.
Packaging, size and scent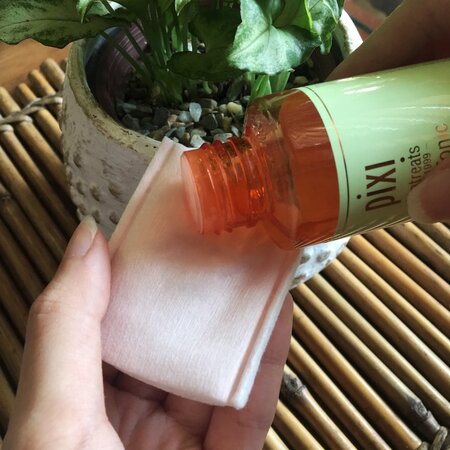 The packaging of this product is simple yet functional. It stores the product well, dispensing of the liquid is also hassle-free, and it's lightweight enough for travel. As for the size, a 100ml bottle can last you up to five to six weeks if you use it every other day. Moving on to the scent, the product smells like baby powder. It's mild so even those who are averse to scents will find this, at the least, tolerable.
Is it worthy of its cult following?
What's the verdict? My answer is yes, definitely yes! Although it didn't help much with speeding up the fading of my dark spots due to premenstrual pimples, it did help in reducing overall acne activity. I can also feel that my skin is smoother because makeup application is better. Usually, I get some dry patches on my cheeks but now, makeup glides really well. Plus, it also brightened up my skin a little bit.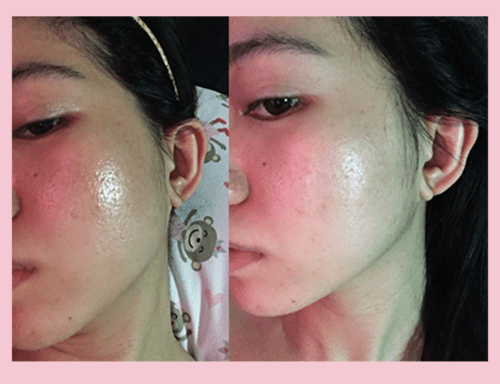 It's not the first time that we reviewed an AHA product on Hype Hound; the first one would be COSRX's AHA 7 Whitehead Power Liquid. To compare, COSRX's formula has 7% glycolic acid and is more of an essence than a toner. While it's higher in glycolic acid concentration, it's only meant to be used two to three times a week. So it's more power-packed and you can definitely see a visible difference after one night. On the other hand, Pixi Glow Tonic has more of a "slowly but surely" approach and can take days or weeks for you to see results. In the end, both deliver a great performance so it all boils down to your preference for scent, pricing and other considerations. The choice is yours.
Next, read about our take on the very popular Glossier Boy Brow.
Comments, questions or feedback? Email us at [email protected].