Ever wondered why your complexion products can sometimes settle into the fine lines around your eyes, no matter how highly rated they are by fellow beauty lovers? You may have the case of the dry and textured undereye area. If so, then the only way to correct it is with a hydrating eye cream such as the Fenty Skin Thicc N Smooth Rich Peptide Eye Cream.
I tried it for over two months to see if it can really save my undereyes from dryness and dark circles. Read on to find out more.
*The product was sent as a press gift. The views and opinions of the reviewer are independent and purely editorial.
Fenty Skin Thicc N Smooth Rich Peptide Eye Cream packaging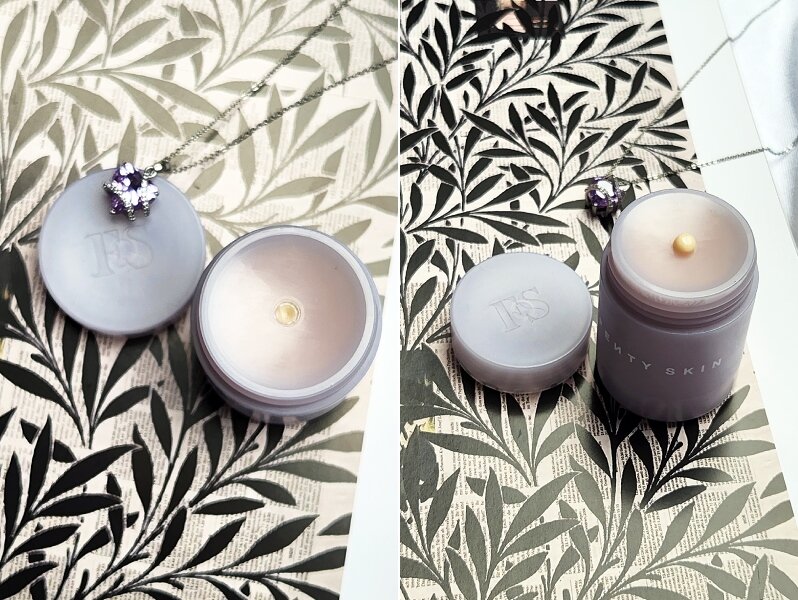 The eye cream comes in a purple twist-up pot that's very similar to Fenty Skin's lip mask. To dispense the product, you only need to do a small twist at the pot's bottom section and the product will pop out at the top. It's very hygienic and mess-free. If you have long nails, like I do, you'd appreciate this feature since the product doesn't get under your nails. Plus, the pot is recyclable — an earth-friendly aspect I really like.
First impressions, claims, and ingredients
Using the eye cream was my first foray into the Fenty Skin collection. I've heard that the brand's products can be heavily scented, which is something I don't necessarily want in my eye care products. Thankfully, this eye cream didn't have that issue so my expectations were raised and I became more excited to try it.
Fenty Skin claims that this is a do-it-all eye cream. It can hydrate, smoothen, and brighten your undereye area in one go. It depuffs the area too. According to its website, you can even start to see results in as fast as seven days!
I can see why it can live up to these claims. Its formula is packed with a peptide called polyglutamic acid, which is known for its plumping and hydrating effect. It also has hyaluronic acid, Kalahari melon, Baobab oil, and Illipe butter which are also good for nourishing the skin. There's niacinamide, caffeine, and Persian silk tree to address discolouration and skin fatigue too.
Applying the eye cream
The Fenty Skin Thicc N Smooth Rich Peptide Eye Cream has a rich, thick texture that folks with dry undereyes can appreciate. Its balmy consistency allows the cream to go on smoothly without tugging on the skin. Despite its creaminess, it doesn't feel greasy at all. In fact, it has the right amount of "juiciness" that lets you know that your skin is getting the drink of moisture it needs.
It's recommended to use the product daily, preferably at night since it does have a thick texture. I find that I don't have any problems using it during the day. I prefer using it twice daily just so my undereye stays moisturised 24/7.
What do you look for in an eye cream?
Final verdict on the Fenty Skin Thicc N Smooth Rich Peptide Eye Cream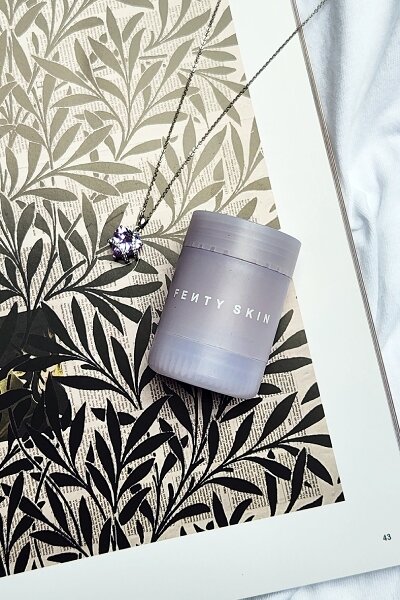 Since I started using this eye cream, I've noticed that my makeup products apply more smoothly and evenly around the eyes. In fact, I've barely had to apply additional concealer since the eye area has lightened up enough that I can get by with just a lightweight foundation. Makeup doesn't settle on the fine lines and slight undereye fat anymore too.
The only thing I'd probably change is how finicky the twist-up mechanism can be. Some days I just need one twist to dispense my desired amount of product, while on other days it'll take more than that or there's too much product coming out at once. Perhaps it's a learning curve on my end, but in an ideal world, this issue can be fixed.
If you don't like thick, rich eye creams, Fenty Skin also has the Flash Nap which is lighter and more gel-like in texture.
Where to buy it in Singapore
Want to try this eye cream too? You can find it at Sephora Singapore where it's priced at SGD61 per 15ML.
Have other dry areas you'd like to address? Check out our review of the Dr. Jart Ceramidin Cream.
Comments, questions or feedback? Email us at [email protected].