Are ceramides for combination skin gals too? As someone who deals with pesky dry spots and occasional redness due to heat, ceramide-rich products like the Dr. Jart+ Ceramidin Cream are a lifesaver. However, they're sometimes a hit-or-miss for my oily T-zone since these formulas can be a little too rich and occlusive (which creates a barrier on your skin), which in turn can make my face produce more oil than usual.
But since I was desperate to banish the dry spots on my face once and for all, I decided to try the cult-fave Dr. Jart+ moisturiser to see if it can address this concern and still work well with my oilier areas. Read on to see how it went!
*The product was sent as a press gift. The views and opinions of the reviewer are independent and purely editorial.
Dr. Jart+ Ceramidin Cream packaging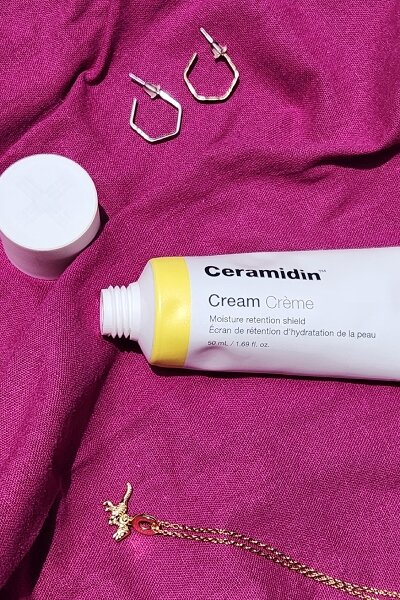 As with any product in the Dr. Jart+ Ceramidin line, the cream moisturiser comes in yellow and white-coloured packaging. The Cream, in particular, has a soft, squeeze tube bottle and twist-on cap. The soft tube makes it easy to dispense the product and fully empty it out by the time it's used up. No frills, no fuss.
First impressions, claims, and ingredients
The Dr. Jart+ Ceramidin Cream promises to improve the state of your skin barrier, protect it from moisture loss, and boost its elasticity with the help of its star ingredient, ceramide. It creates a moisturising layer on the surface of the skin, made up of five types of ceramides and panthenol — two ingredients that are key in repairing the skin barrier. It also contains glycerin, another dry skin saviour.
It also claims that it will deliver 100 hours of moisture after just one use, which is perfect if you have super dry skin.
All of these promises made me eager to try this product. I've been hearing about Dr. Jart products ever since K-beauty started getting popular, so I was curious to know more and experience the brand's products for myself. Since I also try a lot of skincare products, I'm hoping that having this skin-repairing item in my arsenal will help in case my skin reacts negatively to anything else I try.
Applying the moisturiser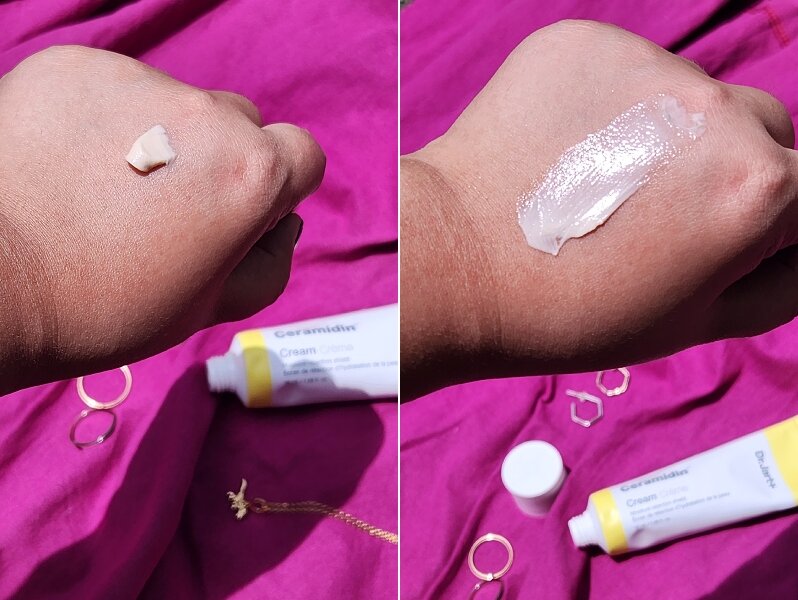 Upon squeezing out the product, I observed that it had a brownish hue and a slightly thick butter-like texture. This admittedly made me nervous to apply it on my T-zone, where I tend to naturally dew up more as the day goes on. So, I proceeded to apply a generous amount of the cream on my cheeks and around my nose instead. Whatever leftover product I had, I applied to my T-zone.
The cream doesn't leave a noticeable film as you'd expect from a moisturiser for dry skin when freshly applied. It absorbed fairly quickly and only made my skin look glowy — the type you'd get after a good skincare sesh. It also doesn't have a noticeable scent.
It also worked wonderfully underneath my makeup. I tend to get dry patches on my skin with foundation, but this moisturiser helped correct that issue. My base products go on smoother and I don't have to deal with texture-based patchiness anymore.
I later learned that my worries about the moisturiser making my oily areas oilier were unfounded. It didn't increase the sebum nor did it cause any breakouts. As long as I applied just enough — which can vary from person to person, but in my case was a pea-sized amount for my entire face and neck — it worked just as well as any moisturiser I've tried in the past.
To get the most out of the cream, it's best to layer more moisturising products like toners, essences, or serums before applying it. It's meant to lock in moisture, so I've learned that other skincare products will work more effectively in tandem with this moisturiser as the last step in your routine. The brand recommends using it twice daily to enjoy its full benefits too.
Final verdict on the Dr. Jart+ Ceramidin Cream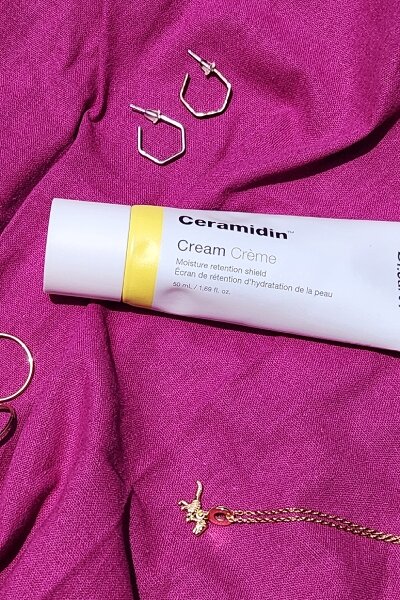 After more than a month of trying the Dr. Jart+ Ceramidin Cream, I've noticed that my dry patches are gone, my skin feels bouncier, and I barely get any redness. It's definitely made for dry skin, but when used in moderation, other skin types can benefit from its moisturising goodness too.
The only thing I'd like to change about it is its packaging, which I felt was too soft and can easily get deformed if you bring it on your travels.
Price and where to buy the Dr. Jart+ Ceramidin Cream in Singapore
If you think your skin will love the Dr. Jart+ Ceramidin Cream, get it at Sephora Singapore for SGD63 per 50ML.
Dealing with hyperpigmentation? Check out our review of the Dr. Dennis Gross 15% Vitamin C Firm & Bright Serum.
Comments, questions or feedback? Email us at [email protected].