I'm someone who's hoping to build a minimalist skincare routine, so I'm always looking for two-in-one products that I can add to my current regimen. For example, I used a day cream because I liked that I could use it as a moisturiser as well as a sunscreen. And so the Dr. Dennis Gross Vitamin C Lactic Oil-Free Radiant Moisturizer piqued my interest because it's a serum-moisturiser that addresses an array of skin concerns such as dull skin, fine lines, and uneven skin texture.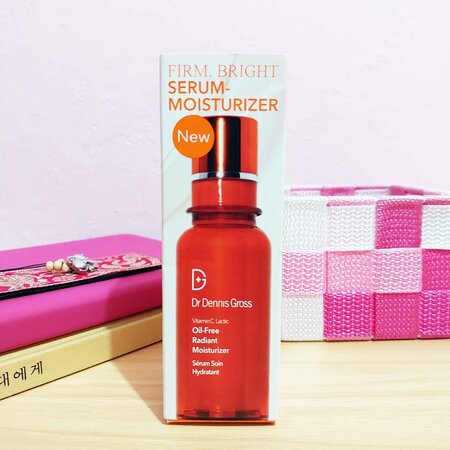 *The product was sent as a press gift. The views and opinions of the reviewer are independent and purely editorial.
Dr. Dennis Gross Vitamin C Lactic Oil-Free Radiant Moisturizer packaging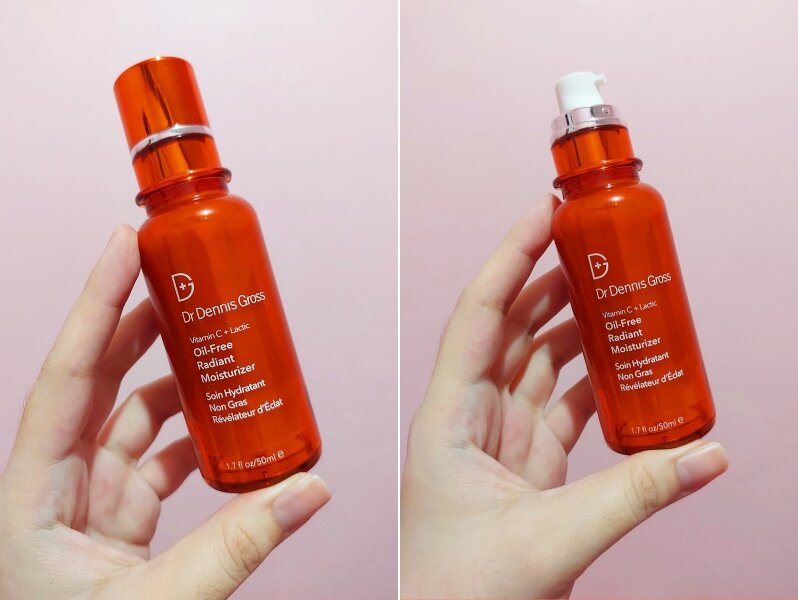 The product comes in a luxe-looking bottle (similar to the
serum that's part of this Vitamin C Lactic range
). You can easily pull the bottle cap to open it and snap it back into place. Its pump has a small opening so it won't be messy while you're using the product.
First impressions, claims, and ingredients
Even though I'm just in my early twenties, I can already see some signs of ageing on my face. Fine lines are popping up and some areas like the corners of my mouth aren't as firm as they used to be. So I'm hoping that the
Dr. Dennis Gross Vitamin C Lactic Oil-Free Radiant Moisturizer's
promising ingredients and claims will help address these concerns.
It claims to possess the superior hydration of a moisturiser and the potency of a serum and is said to be safe for various skin types, namely, combination, dry, normal, and oily. Let's now zoom into its star ingredients.
Three forms of vitamin C power up this product so that it can penetrate deep into your skin to help improve the visible signs of sun ageing like the appearance of hyperpigmentation, firmness, fine lines, and wrinkles.
It also contains lactic acid derived from beets to enhance product absorption, stimulate cellular renewal, and help repair and protect the skin's barrier.
Speaking of the skin barrier, it also has squalane which strengthens it and deeply moisturises it without clogging pores.
It also has niacinamide to strengthen and repair the moisture barrier and improve dullness. Additionally, niacinamide helps to refine the appearance of pores while brightening and evening skin tone.

Which ingredient interests you the most?
It feels like an all-around product, but how effective is it and how long will it take for me to see the results?


Applying the moisturiser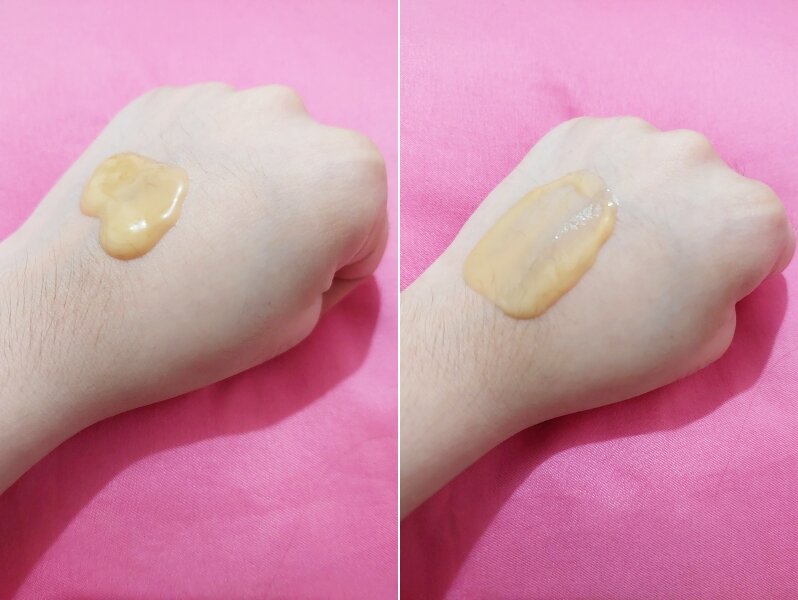 I have normal, acne-prone skin. However, I started using the product when I was on my period and my skin was sensitive and prone to oiliness. Still, I'm happy to say that I didn't experience any breakouts in the three weeks that I've been using the moisturiser.
The brand recommends using two pumps twice a day. But since I felt that it was too much during the daytime and feared that I might be over-moisturising, I decided to just apply one pump in the morning and two pumps at night.
The brand also shared on its website that it may cause a slight tingling sensation until the skin gets acclimated. I didn't feel any sort of sensation while I was applying it, but I did see a little bit of redness on my nose and around my undereye area afterwards. But this only happened in the first night I put on the product.
There's also a herbal-like scent in the product which can be a downside if you're not a fan of strongly scented skincare products. It also took me some time to get used to it.


Final verdict on the Dr. Dennis Gross Vitamin C Lactic Oil-Free Radiant Moisturizer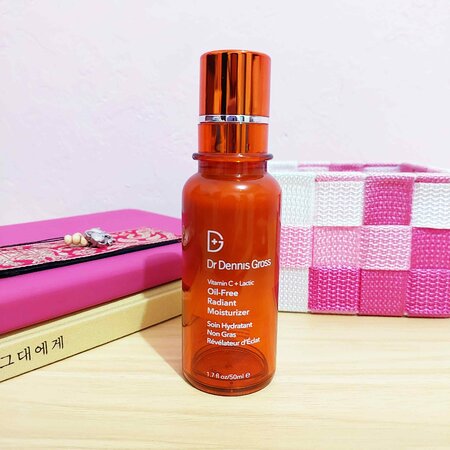 After using the product for three weeks, my skin wonderfully improved. The corners of my mouth which looked a bit saggy before using the product now look elastic. My skin also doesn't look tired when I wake up in the morning despite staying up late for my K-drama sesh and despite going through life's daily stresses.
I also used to have a pronounced vertical line in the middle of my forehead that I sadly thought was inevitable and didn't take pains to address it. I didn't really target it while using the product but I was delightfully surprised that there's little to no trace of it now.
Before trying out the product, I felt that it cost too much for a serum-moisturiser. But after getting to see the results, I now think that it's a worthwhile investment. It's something I'd like to keep as an essential step in my daily skincare routine, and when you compute its cost per wear, it becomes really affordable (yay for Girl Math!).


Price and where to buy in Singapore
Ready to unlock your glow-up era? The product is available via
Sephora Singapore
and is priced at SGD110 per 50ML.
Comments, questions or feedback? Email us at [email protected].