Have you ever added something to your cart just to get free shipping on your order? If so, you've been doing Girl Math unknowingly. Here's what you need to know about this new TikTok trend.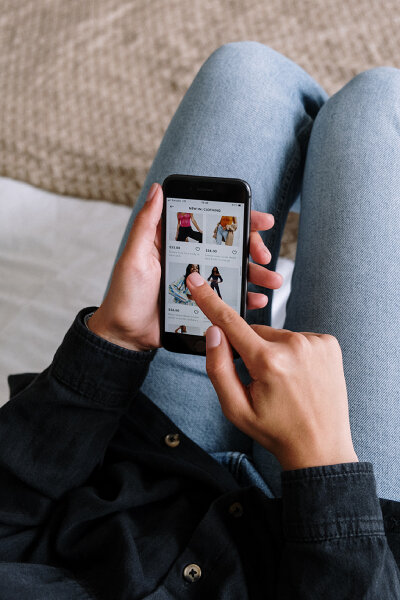 What is Girl Math?
According to creators on TikTok, Girl Math involves breaking down your purchase based on cost per wear. For example, if you buy an item of clothing for SGD100 and wear it at least 10 times then its cost per wear will be SGD10 per occasion. When you think about it, it's a steal — isn't it?
Girl Math can also be adding another item to your online shopping cart to reach the minimum spend for free shipping. SGD15 would be a lot for just one item, but you'll definitely save more if you just add that cute shirt and get both items shipped to you at no cost.
Some other instances when Girl Math comes into play include getting a refund for a purchase you returned (you're SGD50 richer, yay!), paying for anything in cash and not seeing your bank account balance lessen (it's technically free), or going to a concert that you bought tickets for months ago (again, technically free at this point thanks to Past You).
If you want to adopt it into your savings goals, some creators have also shared another form of Girl Math that you may consider. It involves rounding up the total amount to the nearest hundred — for example, your bill amounts to SGD80 but you round it up to SGD100 when tallying your budget — and put the difference in a separate savings account.
Does it work?
Girl Math works in a lot of cases. It's practical to think about how often you'll use a product to justify it as a big-time purchase. However, it's essential to be realistic about how often you will use an item. If it ends up being a showpiece in your closet instead of actually being used, then its cost per wear greatly increases in value — not very Girl Math, if you ask us.
Some experts would say that Girl Math brings you back to reality when you're emotionally spending. Retail therapy may cause us to spend more than what we have, so taking that time to think rationally about what you're splurging on may stop you from making this mistake. Remember, your temporary mental well-being shouldn't come at the cost of your long-term financial health. P.S. Here's a quick rundown on some wise financial decisions you can make in your 20s to help you out.
Speaking of TikTok trends, have you heard of the Barbie Manifestion Technique?

Comments, questions or feedback? Email us at [email protected].