There's really no stopping the Barbie phenomenon this 2023. Fueled by the anticipation for the live-action film dedicated to the Mattel icon, everything Barbie continues to pop up, from beauty, fashion, and lifestyle trends to much-anticipated music collabs and viral online challenges. The most recent TikTok trend that caught our attention is the Barbie Manifestation Technique. How does it work? Allow us to talk you through it.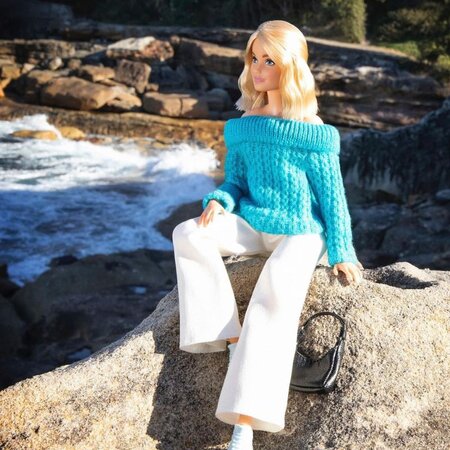 Barbie Manifestation Technique: What is it and how do you do it?
Barbie is best known for her tagline, "You can be anything!", as shown in the many 'careers' the doll has taken on over the years. And despite several criticisms the doll has faced about setting unrealistic beauty standards, it still served — and continues to serve — as a metaphor to young girls that they can be anything and everything they set their minds to. At present, Mattel also addressed these criticisms by producing more diverse Barbie dolls, helping to further reinforce Barbie's empowering message.
The Barbie Manifestation Technique was born from this ideology. TikToker Candice Nikeia breaks down this technique into a few simple steps.


First, divide your goals into categories that will help you channel your "dream Barbie life". Next, write down what you're currently grateful for in each category, followed by what else you want to achieve. Be as specific and optimistic as possible, fully claiming these goals as reality.
After each goal, choose a Barbie quote that will serve as your mantra to make your goals happen. Keep your list in a place close to you (like your wallet or go-to bag) or somewhere you can display it on (your bedside table or work desk). The only thing left to do is make these goals happen, your way!
To give you some inspiration on your Barbie Manifestation Technique, we are sharing our choice of inspiring Barbie quotes to get you started.


Inspiring Barbie quotes from Barbie animated movies
"Big or small, there's a difference only you can make." - Barbie and the Twelve Dancing Princesses


Senior Features Writer Alyana chose this empowering line, saying: "Sometimes it's so easy to compare yourself with your peers but this quote taught me early on that there are some things in MY life that only I can control or influence. Better make the most of it!!"


"True courage is pursuing your dream, even when everyone else says it's impossible." - Barbie And The Three Musketeers
Senior Features Writer Amanda went with this quote, saying: "Sometimes, no matter how formidable we think we are, it's inevitable to feel hopeless and discouraged when we don't get the support we need. This serves as a reminder that we should never succumb to people's negative opinions because, at the end of the day, the only driving force we need is within ourselves."
"Can't go back so we gotta go on / We'll stick together, staying strong" - Barbie & The Diamond Castle
Features Writer Janne said: "I remember loving and trying to memorise the songs from
Barbie & The Diamond Castle
in fourth grade. These particular lyrics remind me that there's always hope and I can keep going with my friends and family who are on my side and cheer me on."
"You're braver than you think." - Barbie of Swan Lake
Senior Features Writer Sheryl picked this Barbie quote, saying: "I always seem to give in to moments of doubt whenever I wish to try something new — be it at work or just taking the leap to do something adventurous or out of my comfort zone. This quote reminds me to feel fear and do it anyway! Because in life, you miss 100% of the shots you don't take. I owe it to myself to try, even if I don't succeed."
Here's to making your dream Barbie life happen!

(Cover photo from: @barbiestyle)

Comments, questions or feedback? Email us at [email protected].