Unique, personalised, and authentic. These are at the top of the list in the wedding trends for 2023 according to a report by Pinterest and US wedding planning platform Zola.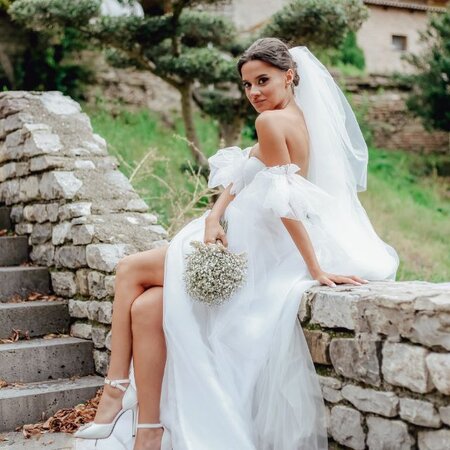 Pinterest has once again proven its power in being the go-to source for all kinds of inspo and tips for various aspects of life such as beauty, style, home, and love. Here are some of the trends which we'll see more of in 2023.
Top 3 wedding trends of 2023
1. Barbiecore and other non-traditional wedding themes
Pink reigns supreme as the Barbiecore trend continues to rise alongside the hype around the
upcoming live-action film
. You can bet that we'll see a lot of hot pink wedding elements inspired by the world of the iconic doll. Disco-themed weddings and underwater weddings are also on the rise. It goes to show that people are keen on going all out for their celebrations.
2. Ethereal bridal makeup looks
Aside from going with a non-traditional theme, why not go for a look that will instantly give fairytale vibes? According to the study, more people are curating ethereal makeup looks in 2023. It's part of the popular and broad ethereal aesthetic trend which offers shimmery and glittery elements and which can also be inspired by the TV series
Euphoria
.
3. Eco-friendly weddings
Going big on your wedding doesn't have to mean going broke and being wasteful. The study shows that more people are marrying sustainability with cost-effective options while planning their picture-perfect day. This is in line with Gen Z's efforts to be more eco-conscious. More people are now interested in eco-friendly wedding decor and choosing alternative wedding elements such as leaf confetti and upcycled wedding dresses.
Comments, questions or feedback? Email us at [email protected].