Ariana Grande speaks up about the body shaming comments she had been receiving online. The 29-year-old singer, songwriter, actress and r.e.m. beauty founder took it to TikTok to share what she has been going through and called on people to be kinder to each other.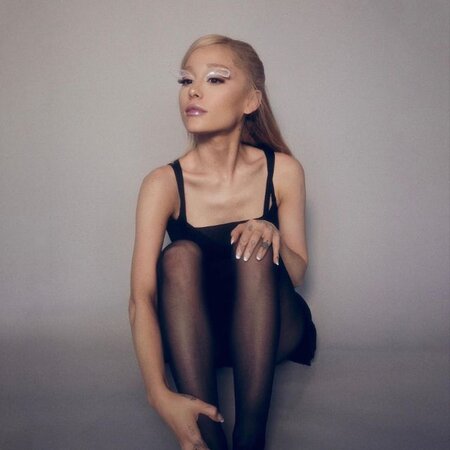 Celebrities aren't the only ones experiencing body shaming. We aren't immune to it, so we've rounded up some tips on how to deal with body shaming. But before we get to it, here's a background of how the issue is once again brought to the spotlight.
Ariana Grande addressing body shaming comments
Ariana shared on TikTok that she has been receiving negative comments about her physique like she's "too skinny" nowadays. She bravely said, "We should be gentler and less comfortable commenting on people's bodies no matter what."
She also said that the body that people have been comparing her current body to was her "unhealthiest version". She said, "I was on a lot of antidepressants and drinking on them and eating poorly and at the lowest point of my life when I looked the way you consider my healthy, but that in fact wasn't my healthy." (If you're going through something similar, check out our roundup of mental health resources
here
.)
She wanted her viewers to take home two things — there are many kinds of "beautiful" and you never know what someone is going through.


3 tips to stand up against body shaming
In line with Ariana's call to be careful of what we say to ourselves and each other, here are some practical tips to help you fight against body shaming.
1. Never assume
Like what Ariana said, you can never truly know what a person is going through. You might mean well, but if you'll say something thoughtless about someone's appearance at a bad time, then you might do more harm than good.
2. Cultivate safe spaces
You can create a support system in which you can be vulnerable about your feelings and who will help bring out the best in you.
Like what Ariana said in her video, there are many ways to compliment someone, or you can also ignore something that may not align with your preferences. Actress Jameela Jamil said in an interview, "Try to switch your compliments to being how funny or smart they are. This will genuinely start to build up not only their value system about themselves but your own. We should talk like that all the time and then it will become second nature."


3. Use your voice and speak up
In your own circle, if you come across people who take part in body shaming, gently remind them to be more mindful and treat others with respect.
(Cover photo from: @arianagrande)
Comments, questions or feedback? Email us at [email protected].