Ariana Grande joins the long list of celebrities diving into the beauty industry with her brand, R.E.M. beauty. The brand's name references her 2018 hit; the name was also used for the fragrance she released after Thank U Next and God Is A Woman.


Ari didn't post anything about the brand when rumours started swirling in August, but Arianators were quick to investigate when an
advertisement
for R.E.M. Beauty showed up in New York's Times Square. Soon after, news of the brand name being trademarked started circulating, and then speculations about
potential products
to be released started to come out. Among the rumoured products were lipsticks, eye products, highlighters, and — wait for it — "hair extensions, false hair, and weaves".
Now, we finally get to have a look at R.E.M. Beauty's first collection!
Ariana's beauty brand is set to release on 12 November through
rembeauty.com
. While we haven't gotten confirmation on whether or not the products will be available to us here in Asia (crossing our fingers!), we can't help but be excited about trying out Ch. 01: Ultraviolet. The 62-piece collection has eyeshadow palettes, highlighters, eyeliners, and lip products inspired by the '90s and noughties aesthetics. We love!
Here are just some of the looks we hope to recreate with them!
Gold and bronze eye look
Aside from her signature ponytail, Ariana is also known for keeping things on the neutral side when it comes to her makeup looks. But instead of fawning over her sharper-than-knives eyeliner, we're zooming in on her neutral eye look. Browns, golds, and bronzes give her almond eyes a nice depth. It's a simple look that anyone can definitely recreate.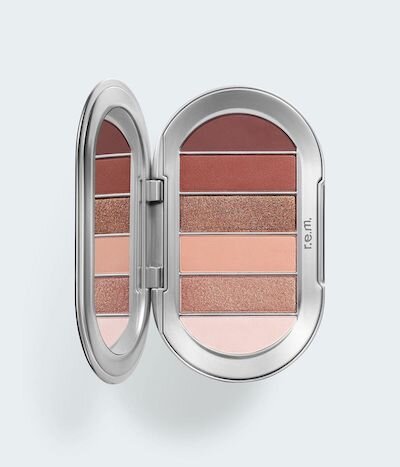 To get the look, we suggest the REM Beauty Midnight Shadows Eyeshadow Palette.


The white graphic liner from Rain On Me
Ariana swapped her usual sharp wing for this white graphic liner look for
Rain On Me
. The track, which is in collaboration with Lady Gaga, has an intergalactic feel. This look isn't exactly wearable on 'normal circumstances', but nobody's really stopping you from trying it out just because!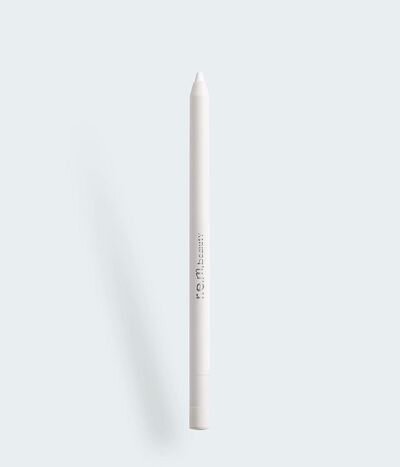 To get the look, we recommend the REM Beauty At the Borderline Kohl Eyeliner.
Envy-worthy lush lashes
Can we really talk about Ariana Grande looks without mentioning her lush lashes? We know they're probably falsies or extensions, of course, but it's part of the Grande signature look. Fanned out lashes have always been essential in Ari's sweet yet sultry image.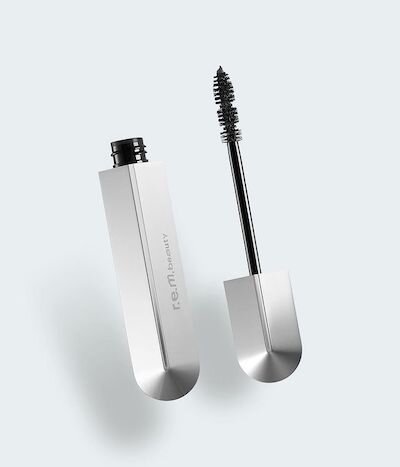 To get the look, we recommend the REM Beauty Flourishing Volumizing Mascara.
A plump pout in 34 + 35
Plump, glossed lips are also part of Ariana's signature beauty look. But the look is even more prominent in her
34 + 35
music video where Ari sports a gorgeous nude lippie that's glossed to perfection.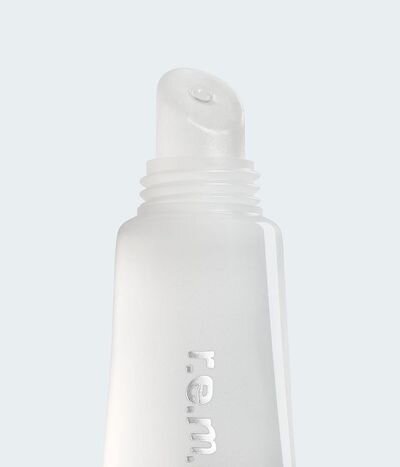 To get the look, we recommend the REM Beauty On Your Collar Matte Lipstick with the Utmost Importance Plumping Lip Gloss on top.
The 2020 VMAs pigtails
Whenever Ariana trades her high ponytail for a half-do or any other 'do, we pay attention. But out of all the looks she's worn so far, her 2020 VMAs pigtails is one of our faves because of how cute it makes her look. We think we're all past pigtails after our teen years but Ari proved that this look chooses no age.
To get the look, we hope R.E.M. Beauty releases a:
hairspray with haircare benefits. Ariana previously mentioned that the reason why she wears a ponytail is because her hair was
under serious damage
from dyeing back when she was still in
Victorious
. While there are hair weaves and other fake hair products listed under R.E.M. Beauty's trademark, we'd love it if she'll release actual haircare products, too, so we can recreate her ponytails without end while saving our hair from damage.
(Cover photo from:
@arianagrande
)
Comments, questions or feedback? Email us at [email protected].