Kourtney Kardashian recently teased her newest business venture LEMME and now she's starting to spill the rest of the details about the brand.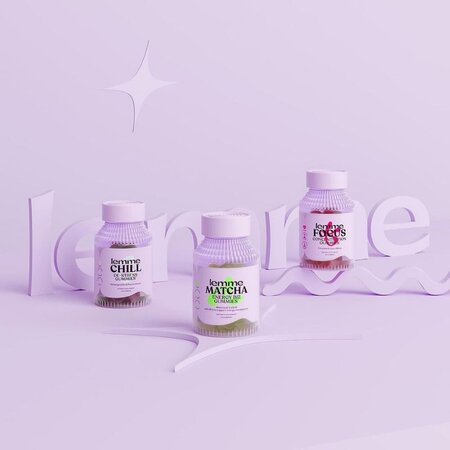 Kourtney Kardashian LEMME products, prices, and release date
The eldest Kardashian sister shared in an Instagram post that the brand will carry three gummy supplement products:
Lemme Matcha, Lemme Chill, and Lemme Focus
. These will be launched on 27 September (PST).
Lemme Matcha is packed with vitamin B12 and organic matcha to boost your energy. Lemme Chill is for helping to de-stress and rejuvenate. And Lemme Focus is made to "support [people with] short attention spans".
Based on the brand's official photos, the products will have a colourful, candy-like aesthetic. Prices and shipping availability to Singapore have yet to be determined. Details will be updated once available.
(Cover photo from: @lemme)
Comments, questions or feedback? Email us at [email protected].