Hyaluronic acid is one of those skincare ingredients that work for all skin types. Yes, it's not just for dry skin! So if you want to know why, read on to know more about using hyaluronic acid in your routine.
Hyaluronic acid benefits
Hyaluronic acid (HA) — also called hyaluronan and hyaluronate — is a naturally occurring fluid in our system that's typically found in the eyes and joints. It's a lubricant for our muscle tissues and joints to keep them protected and working smoothly. There are different types of hyaluronic acid and some of these are used for cosmetic purposes, such as in our skincare products. Fun fact: HA is the main component of our skin structure, which makes HA products so effective when used!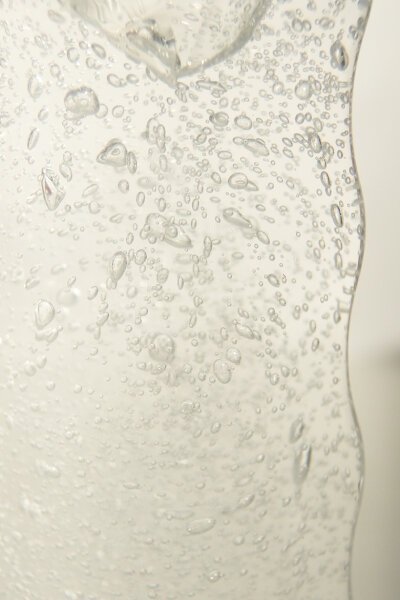 1. Increase moisture
Hyaluronic acid skincare products are formulated to increase the moisture in your skin. It binds the moisture molecules it encounters to itself, up to 1000 times its weight, and holds it just underneath the skin surface.
2. Anti-ageing and texture refining
Since it increases moisture in the skin, HA also has an anti-ageing effect in that it diminishes signs of ageing such as wrinkles, fine lines, and sagging skin. It also offers the benefit of improving the appearance of visible pores caused by sagging.
3. Anti-inflammatory and healing boost
Hyaluronic acids with high molecular weights are also known to be effective in reducing inflammation and speeding up the healing of wounds. These can also help treat eczema and redness.
Does size matter with hyaluronic acid?
You may have heard of molecular sizes, especially with hyaluronic acid. To put it simply, HA molecules come in different sizes that penetrate the skin layers at different speeds. The smaller it is, the deeper it goes. But this also means HA-powered formulas deliver other ingredients at the same rate. If you're shopping for hyaluronic acid, it's safe to go for concentrations listed at 2% and below to minimise potential irritation to the other ingredients the formula contains. But on its own, HA is highly unlikely to cause irritation.
Now that you know more about hyaluronic acid and its benefits for your skin, here are some products you can check out!
Hyaluronic acid skincare products in Singapore
1. The Inkey List Hyaluronic Acid Serum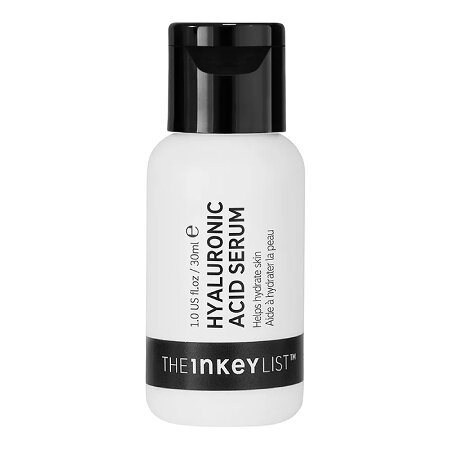 If you're looking for an affordable hyaluronic acid serum, this one from The Inkey List will deliver great results at a wallet-friendly price. It contains 2% multi-molecular hyaluronic acid and 2% peptides to boost the hydrating effect.
It's priced at SGD15 per 30ML at Sephora.
2. The Ordinary Hyaluronic Acid 2% + B5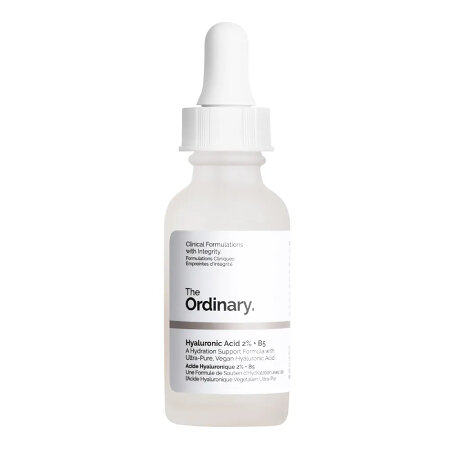 The Ordinary infused this serum with low-, mid-, and high-molecular-weight HA to boost your skin's hydration. It's a water-based formula, which adds another layer of hydrating prowess. It also has vitamin B5 (pantothenic acid) that's also known to support skin surface hydration.
It's priced at SGD19 per 30ML at Sephora.
3. L'Oréal Paris Revitalift Hyaluronic Acid Plumping Day Face Cream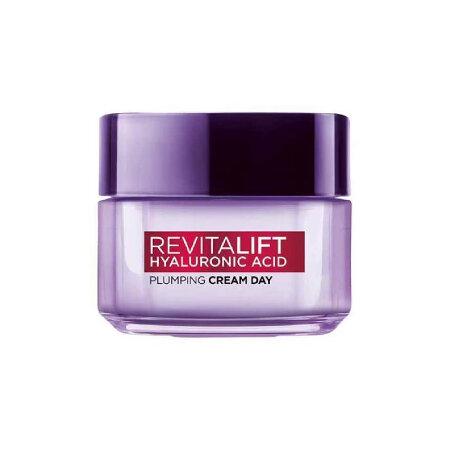 Hyaluronic acid and moisturisers are a match made in skincare heaven. This one from L'Oréal is formulated with a patented hyaluronic acid technology made of micro HA that's 50 times smaller than the regular HA molecule.
It's priced at SGD53.50 per 50ML at Watsons.
4. Laneige Water Bank Blue Hyaluronic Cream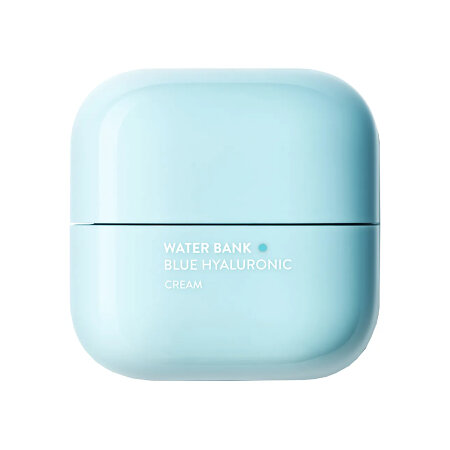 Looking to banish redness while dealing with dryness too? This Laneige moisturiser does both with the blue hyaluronic acid in its formula. Blue HA is about 2,000 times smaller than typical HA molecules, so it can go deeper into your skin and work its hydrating goodness from there.
It's priced at SGD62 per 50ML at Sephora.
5. Glow Recipe Plum Plump Hyaluronic Cream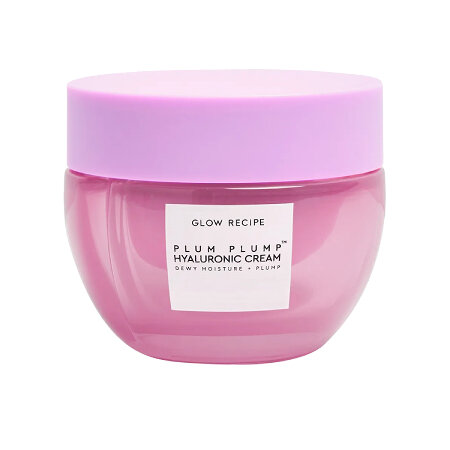 Hyaluronic acid, plum, and ice willowherb meet together to create a lightweight whipped gel that coats your skin in hydration. A polyglutamic acid peptide further boosts HA's effectiveness and increases moisture in the skin.
It's priced at SGD62 per 50ML at Sephora.
6. Peter Thomas Roth Water Drench® Hyaluronic Cloud Rich Barrier Moisturizer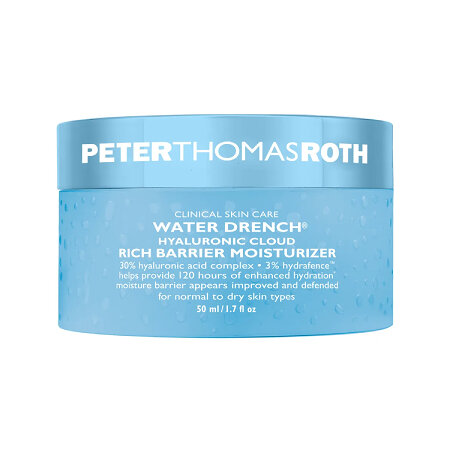 If your skin needs major hydration, this Peter Thomas Roth moisturiser will be its saviour. It's designed with 30% Hyaluronic Acid Complex and 3% Hydrafence to hydrate the skin and in turn increase its thickness, firmness, and elasticity.
It's priced at SGD106 per 50ML at Sephora.
7. Hada Labo Hydrating Mask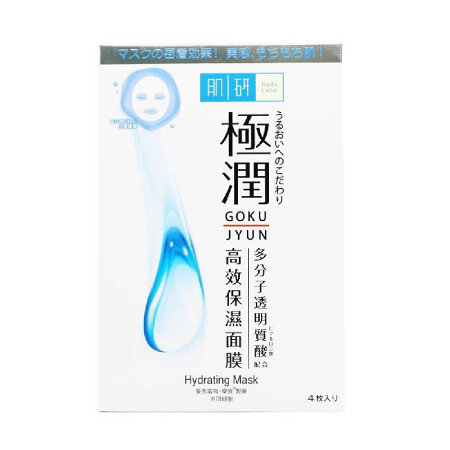 Love your sheet masks? The Hada Labo Hydrating Mask is coated with a hyaluronic acid-packed essence that drenches your skin with hydration. The result: soft, supple and dewy skin!
It's priced at SGD15.05 per pack of four at Watsons.
8. By Terry Hyaluronic Hydra-Primer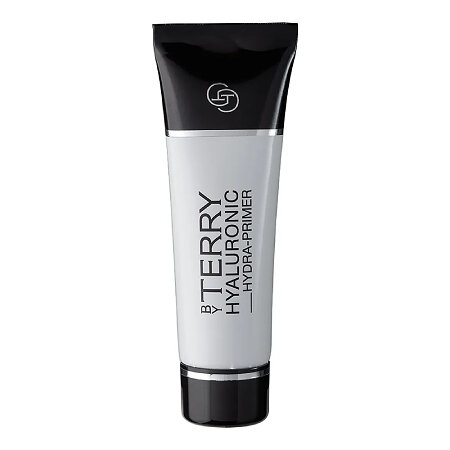 If you want to make your dry complexion look smooth and flawless underneath your makeup, you can add a hydrating primer like this one from By Terry to help achieve this effect. It's a mousse-type primer that plumps up the skin and fills lines and wrinkles so your foundation won't settle in these areas.
It's priced at SGD92 per 40ML at Sephora.
9. Dr. Wu Hyalucmplx Advanced Hydrating Eye Cream With Hyaluronic Acid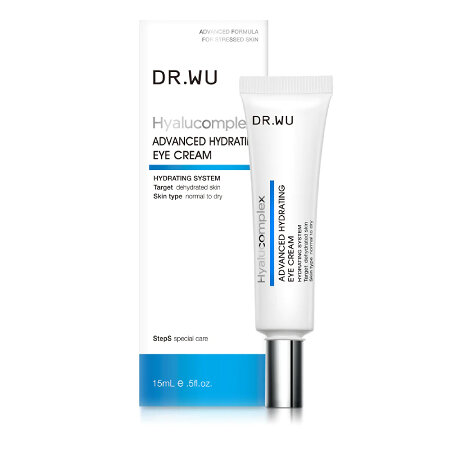 Eye creams with hyaluronic acid are good for dealing with crow's feet and dark circles too. Its Hyalucomplex contains different types of hyaluronic acid and its activators that introduce more plumping moisture into the skin. Squalene also lends its brightening and moisturising properties to improve the look of the eye area.
It's priced at SGD59.90 per 15ML on the brand's website.
10. Dermalogica Hyaluronic Ceramide Mist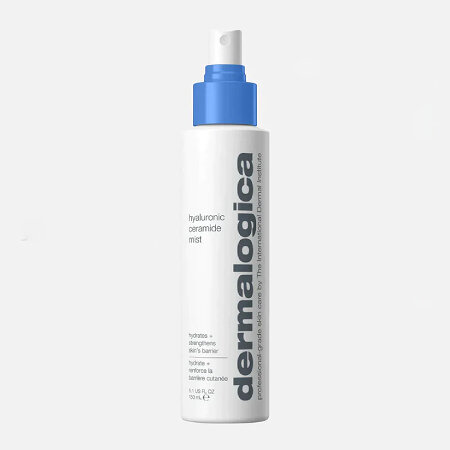 Need a hydration top-up in the middle of the day? Spray your face with this hyaluronic acid facial mist! It's infused with four types of HA for that moisturising spritz while ceramides seal them in. The facial mist also has a rose water base that introduces antioxidants to your skin, leaving it bright and dewy.
It's priced at SGD91 per 150ML on the brand's website.
Next, discover the benefits of ceramides for your skin.
Comments, questions or feedback? Email us at [email protected].