Do you find yourself asking why you need separate skincare products for your eyes than the rest of your face? It's because the skin around your eyes is a lot thinner and it absorbs products better and quicker. So, overapplying products that are thick or too strong may lead to irritation and allergic reactions, especially if you have sensitive skin. These often manifest as itchy eyelids and overly dry and flaky skin around the eye area.


How do you deal with sensitive eyelids?
Aside from topical treatments, one way to ease constant irritation around the eyes is by
moisturising
. Keeping the area hydrated helps relieve the dryness, redness, and itchiness. And yes, it is advised to use
eye creams
for sensitive skin instead of your usual moisturisers.
Ready to prevent or get rid of your itchiness and irritation around your sensitive eyelids? Let these 10 soothing eye creams you can easily get in Singapore help you out.


1. Burt's Bees Sensitive Eye Cream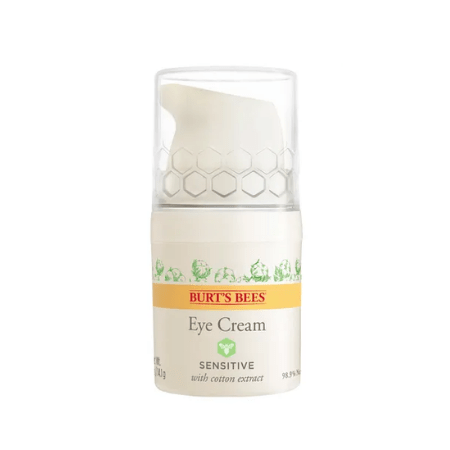 This lightweight, hypoallergenic eye cream has cotton extract and aloe as its main ingredients. These two delicately hydrate the eye area and relieve any irritation or redness.
Another reason to get it: This eye cream has the approval of the National Eczema Association, a non-profit organisation dedicated to spreading awareness and knowledge about eczema, its causes, and its treatments.
Get it at Sephora for SGD43 per 14.1G.


2. Biossance Squalane + Marine Algae Eye Cream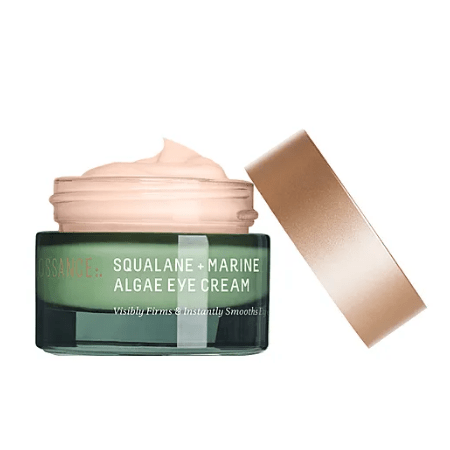 This eye cream has a melt-in texture that absorbs into the skin as soon you as you apply it. It's infused with marine algae complex, which visibly brings back the skin's firmness and elasticity to reduce early signs of ageing. It also has squalane that locks in moisture to deal with dryness and flaking.
Another reason to get it: This product can also double up as a tone-up eye cream that instantly lifts and corrects discolouration under the eyes for a brighter look.
Get it at Sephora for SGD81 per 15ML.
3. Fresh Rose Hydrating Eye Gel Cream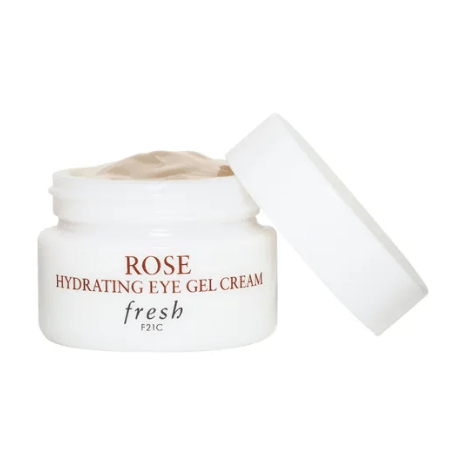 This pick combines the hydrating and soothing power of rosa damascena flower oil and water and cucumber extract to create a lightweight yet potent eye cream. The gel-like texture absorbs quick to the skin and allows for up to 30 hours of moisture retention.
Another reason to get it: The product also has a cooling and brightening effect that removes puffiness and beautifully lifts the undereye area for a less dull and more awake appearance.
Get it at Sephora for SGD67 per 15ML.


4. Mario Badescu Ceramide Herbal Eye Cream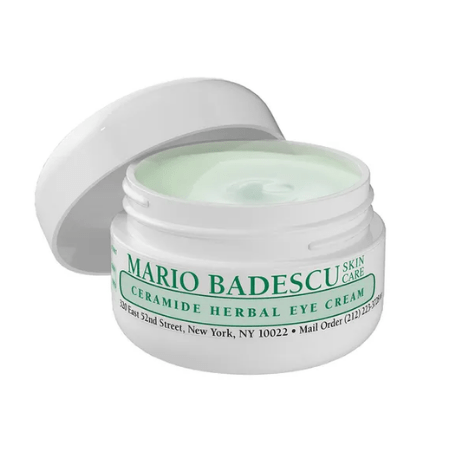 Infused with rosehip and carnation oil, this herbal eye cream refines the skin around the eyes for a younger-looking appearance. It also has vitamin C which protects the skin from free radical damage, as well as other irritants that can cause skin issues.
Another reason to get it: The skin on our lips is just as thin and sensitive as our eyelids. This product can also be used as a lip emollient because it's really specially formulated for such skin areas.
Get it at Sephora for SGD40 per 14G.
5. Eau Thermale Avène Soothing Eye Contour Cream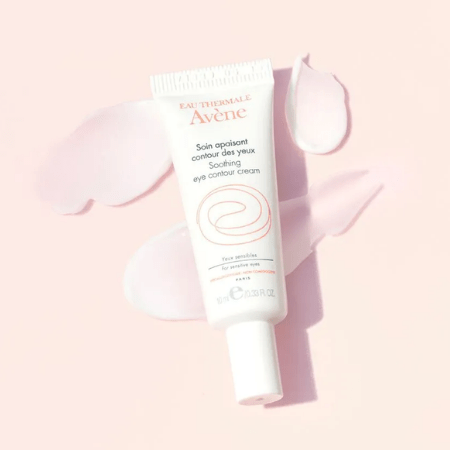 This product is specially formulated to deal with extra dry and flaky sensitive skin around the eyes. It's lightweight, hydrating, and can be used to quickly soothe itchiness and irritated skin with help of its star ingredient, the Avène Thermal Spring Water.
Another reason to get it: This eye cream is also infused with chamomile and pretocopheryl (photostable vitamin E), which de-puffs the eye area and also provides powerful antioxidant protection against free radicals.
Get it at Lookfantastic for SGD20 per 10ML.


6. Cetaphil Eye Cream Serum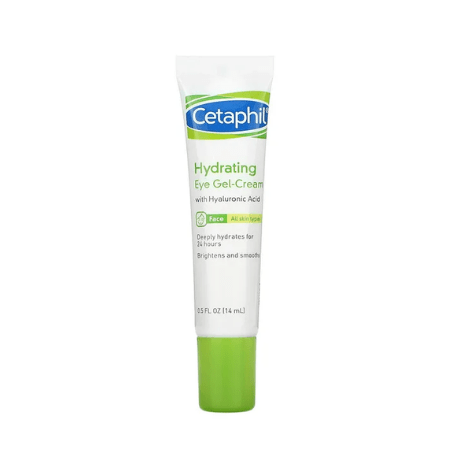 Cetaphil is known for its range of sensitive skin-friendly products. Its Eye Cream Serum uses avocado oil to soothe the skin from any redness or irritation caused by eye dermatitis. Meanwhile, hyaluronic acid and licorice extract keep the moisture in the skin intact and help lighten the appearance of dark circles.
Another reason to get it: The product also helps promote skin elasticity and firmness to combat early signs of ageing.
Get it at Watsons for SGD19.42 per 14ML.
7. Aesop Parsley Seed Anti-oxidant Eye Cream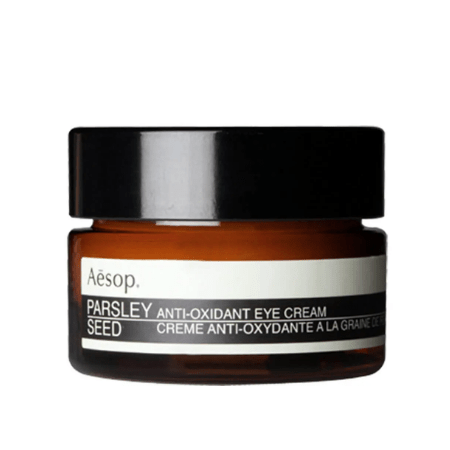 This eye cream is infused with grapefruit seed, carrot juice, lavender, chamomile, and parsley seed that keep the skin free from bumps and itchiness caused by irritation and allergies. Vitamins E and C complement this concoction in leaving the undereye looking brighter and healthier.
Another reason to get it: The product is also infused with sodium lactate, which ensures that the product's soothing properties are working to their fullest. Sodium lactate also helps balance the skin around the area and helps reduce signs of tiredness.
Get it at Lookfantastic for SGD117 per 10ML.


8. Dr. Wu Advanced Hydrating Eye Cream With Hyaluronic Acid
This product uses 5th generation HyaluComplex that "attracts, retains, and creates hydration in all skin layers" to deal with any dry or flaky patches around the area. It's also pretty lightweight and can be used underneath makeup.
Another reason to get it: This eye cream uses "several patented technologies" that ensure the eye area is well protected from harsh external factors to prevent skin damage and irritation.
Get it at Watsons for SGD47.92 per 15ML.
9. Innisfree Jeju Orchid Eye Cream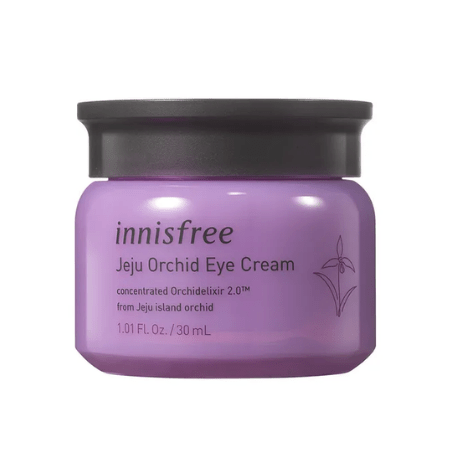 This multi-action eye cream uses antioxidant-rich orchid extract and plant-derived hyaluronic acid to soothe, firm, repair, and moisturise the undereye area. It also leaves the skin around the area soft and plump for a healthier-looking appearance.
Another reason to get it: This eye cream is also perfect for targeting uneven skintone and texture under the eyes. This makes it easier to get rid of dark circles, as well as smoothes out your base for eye makeup.
Get it at Sephora for SGD43 per 30ML.


10. Purito Centella Green Level Eye Cream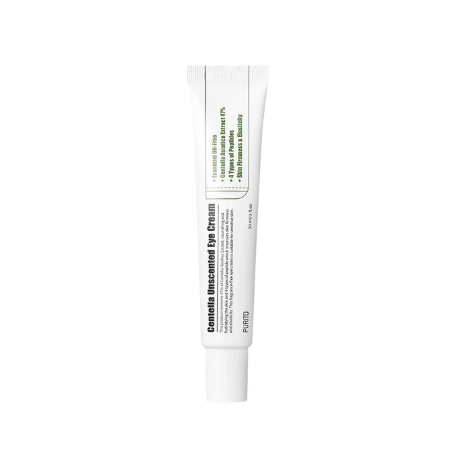 This eye cream is supercharged with
centella asiatica
extract, hyaluronic acid, and peptides, which create a powerful hydrating barrier on the skin. This helps strengthen the eye area's defence against environmental aggressors, keeping irritants and allergens that can cause eyelid dermatitis at bay.
Another reason to get it: This product can also be used to prep the skin for makeup.
Get it at Lookfantastic for SGD31.50 per 30ML.
11. La Mer The Eye Balm Intense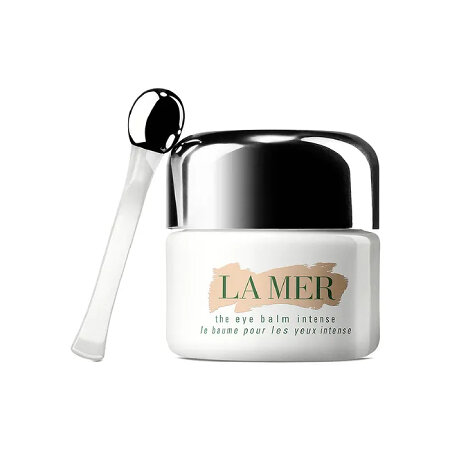 This soothing eye cream with a balm-like texture promises to reduce puffiness, lines, and wrinkles with its blend of Marine De-Puff Ferment™ and tourmaline.
Another reason to love it: It's also formulated with Miracle Broth™ which helps the delicate skin in the eye area regenerate and heal itself.
Get it at Sephora for SGD415 per 15ML.
12. CosRx Advanced Snail Peptide Eye Cream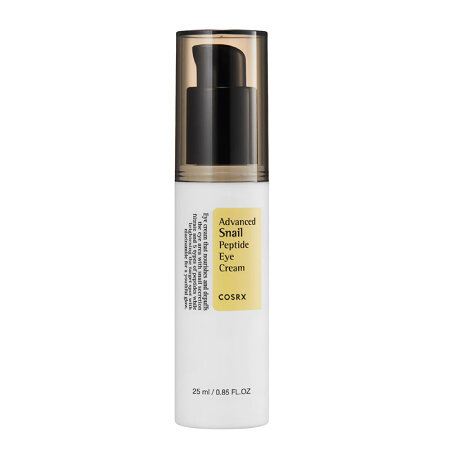 If you want to depuff and brighten your under eyes, this CosRx eye cream can help you. It's formulated with five types of peptides that rejuvenate the skin and niacinamide to brighten it up.
Another reason to love it: It also contains snail secretion filtrate that keeps the skin hydrated.
Get it at Watsons for SGD39.90 per 25ML.
Comments, questions or feedback? Email us at [email protected].