This article was first published on 2 May 2022.

Looking to make the switch to more sustainable beauty choices? We're lucky that there are now a lot of skincare brands in Singapore, both local and foreign, with sustainably-made products and sustainability programs.
What makes a skincare brand "sustainable"?
While "sustainable beauty" doesn't have a universally acknowledged and regulated definition — beauty brands have different ways of categorising what they consider as sustainability efforts — the general gist of the movement is that a product or brand shouldn't be harmful to the planet throughout its lifetime. This encompasses the sourcing of ingredients, manufacturing, packaging, selling and post-consumer use.
At the bare minimum, these companies must use ethically sourced materials as ingredients and earth-friendly packaging that leaves little to no trace on the planet once it's used up. Another aspect is that these companies don't test on animals and treat their workers fairly, both in compensation and working conditions. It's great if the brand also tries to limit its carbon footprint through its manufacturing and shipping practices.
Of course, sustainability goes beyond simply supporting these brands. We, as consumers, should also practice sustainability by using up our products, reusing packaging whenever we can, and limiting the amount of unrecyclable packaging waste we bring into our homes. Supporting locally made brands also lowers our beauty routine's environmental impact. More tips on that can be found here.
While we know that making the switch to sustainability can be overwhelming, this is not a strict checklist. Think of it as a guide on how your beauty choices can be kinder to the environment. Sustainability in beauty continues to evolve as technology develops, so don't be too hard on yourself if you can't find a product or brand that ticks off all of the boxes.
To help you get started, check out these skincare brands in Singapore with sustainable products and sustainability programs that you can support.
1. Tatcha


Tatcha's eco-friendly efforts are grounded on the Japanese phrase "mottainai" meaning "too precious to waste". The brand considers the sustainability factors at every level of a product, from ingredients used in formulation to the packaging and even how it's transported.
You can find Tatcha in Singapore exclusively through Sephora.
2. Shiseido
Japanese luxury brand Shiseido has stood the test of time in the beauty industry (it celebrated its 150th anniversary last year!). The company claims to have demonstrated its respect for society, the environment, and nature since its founding in 1872.
Currently, Shiseido aims to preserve the global environment in everything they do — from development and procurement to production, use, and disposal.
You can find Shiseido in Singapore through Sephora, TANGS, iShopChangi, Lazada, and Shopee.
3. Biossance
Biossance is one sustainable skincare brand you may have already heard of. It's known for its ground-breaking hero ingredient squalane, which the brand bioengineered from responsibly sourced sugarcane. Squalane is the vegan alternative for squalene, which is traditionally farmed from shark oil. The brand has also switched to a carbon-neutral shipping practice, where it plants trees for every shipped order to counteract the carbon emissions produced throughout the shipping process.
Biossance is available in Singapore exclusively through Sephora.
4. Tata Harper
Willing to invest in luxury sustainable skincare? Tata Harper is ready to provide. The Vermont-based skincare brand produces, manufactures, packs, and ships out all of its products from its own farm on a made-to-order basis. The farm is also where the brand grows a lot of its ingredients, which cuts down on the shipping it has to do in the manufacturing process. Its products also come in luxurious glass packaging, which can be reused after emptying.
You can find Tata Harper Skincare in Singapore through Sephora.
5. LUSH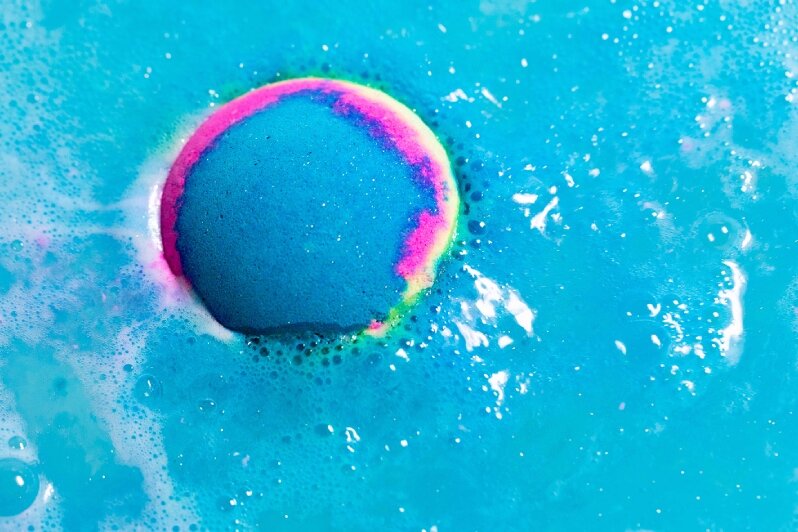 We can't have a list of sustainable skincare brands in Singapore without LUSH. The British brand is one of the pioneers of zero waste and recyclable packaging. Most of its products, like bath bombs and shampoo bars, come without plastic packaging. For products that do have plastic packaging, such as body lotions and moisturisers, LUSH has a well-oiled process where it takes in empty LUSH packaging at its stores — giving you a sweet discount in exchange — and sanitises it for further recycling or reuse it as an art material. The plastic packaging is also mostly made of recycled materials.
LUSH is available at its stores and website.
6. Yours
Singapore-grown skincare brand Yours specialises in bespoke skincare products tailored to your skin needs. By personalising your skincare regimen, the brand claims it cuts down on the waste that comes with the trial-and-error experience. It also promises to use purely "clean" ingredients — both in their composition and the way they were sourced. The products also come in 100% recyclable packaging, from the bottles to the carton boxes to the shipping box your order came in. Yours is also working on turning its carbon footprint as close to net-zero by the end of 2022.
You can order Yours from the brand's website.
7. Handmade Heroes
Homegrown Singaporean skincare brand Handmade Heroes is Halal-certified by Jabatan Kemajuan Islam Malaysia (JAKIM) and People for the Ethical Treatment of Animals (PETA)-certified cruelty-free vegan. It also uses natural ingredients such as salt and sugar as natural exfoliants instead of plastic microbeads, as well as botanical oils, extracts and botanical preservatives instead of synthetic chemicals in its formulas. The brand uses plastic neutral packaging that is made from recyclable plastics, aluminium and glass.
You can buy Handmade Heroes' skincare, body care, and haircare through its Singapore website.
8. Sigi Skin
Sigi Skin, another popular Singaporean skincare brand, has a pretty innovative approach to sustainability. It has two products, the Dew Potion and Idyllic Fields, that are completely waterless formulas, which reduces the brand's generated water waste. The brand also uses recycled paper for its product boxes, which are printed using soy-based inks that are easier to recycle. Sigi Skin also allows its customers to opt out of the brochure, card and sticker that come in their orders so they can reduce the materials they use in the process.
Sigi Skin is available through its website.
9. RE:ERTH
RE:ERTH has an existing recycling program that accepts product empties from any brand. RE:ERTH then recycles and converts these packaging to virgin-quality recycled plastics and non-fossil derived fuel. Plus, you don't even need to dismantle the packaging before dropping it off. Its research-backed ingredients are sourced and farmed sustainably in Japan too. The brand also promises to never test its formulas on animals.
RE:ERTH can be found in Singapore through its stores and website.
10. 5 To 5
5 To 5, a skincare brand that champions a gentle and barrier-strengthening minimalistic skincare routine, uses recycling-optimised packaging. Where plastic is unavoidable, it uses the easiest types of plastics to recycle — PET, HDPE, and PP plastics. The brand is also a member of the 1% for the Planet, which is a group of businesses that commits to giving 1% of its annual sales to environmental-focused non-profit organisations. 5 to 5 also partners with CarbonFund.org to offset the carbon emissions produced during its operations.
You can find 5 to 5 on its website.
11. Oasis Skin
Oasis Skin is another sustainable skincare brand in Singapore you consider supporting. It makes low- to zero-waste vegan skincare products that are handcrafted in Singapore by the brand's founder, Hildra. Oasis Skin offers zero-packaging products like facial cleansing bars. The ingredients used in making the organic skincare products are also traceable to farms in France, a country with very strict laws — in addition to those from the European Union — that keep skincare companies in check.
Oasis Skin is available on its website and in its store, which is located at 315 Outram Road, #15-04, Singapore 169074.
12. L'OCCITANE
Some of L'OCCITANE's sustainability efforts include setting up refill fountains at its ION Orchard store in Singapore, which they also have in other countries. It also offers refill versions of its products, which cuts down on the packaging waste you bring into your home. The brand has also made steps to use readily biodegradable ingredients in its rinse-off products, so they don't pollute our oceans.
You can buy L'OCCITANE products at its numerous outlets as well as on its website.
13. The Body Shop
ICYDK, The Body Shop has made refill stations available at its ION Orchard and Plaza Singapura Activist Workshop stores. It also has a recycling programme that was started in 2019. Aside from that, the brand has also committed to being 100% vegan-friendly by 2023. It has started reformulating its bestselling products to meet this goal in time. The Body Shop's sustainability efforts also include its products' packaging. Starting with its new Edelweiss range, The Body Shop has removed unnecessary carton packaging for its products.
You can purchase The Body Shop products in Singapore at its stores and online.
(Cover photo from: @tatcha)
Get to know the different earth-loving initiatives of your fave beauty brands.
Comments, questions or feedback? Email us at [email protected].