When The Body Shop announced that it was going fully vegan this year, it sparked the question: is the future of beauty in vegan-friendly products and what does it mean for us as consumers? Can we expect more beauty brands to reformulate or expand their product offerings to have vegan options and include more sustainable practices in the future? Here's what we think.
Going vegan is more than just a hype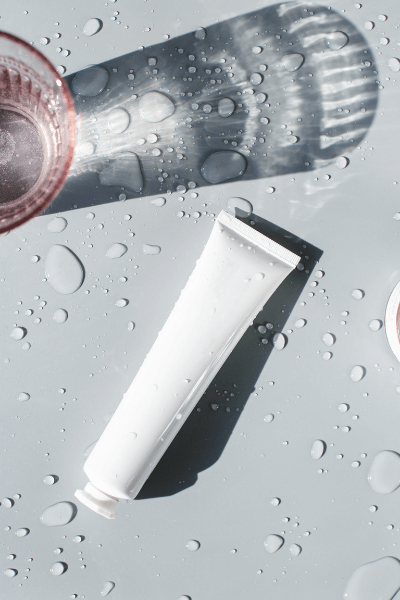 Going vegan's not just tied to food and it's definitely not just a trend. A market study foresees vegan beauty products to reach a USD21.67 billion market value by 2026 as more and more shoppers are also considering vegan lifestyle products, according to a survey by The Vegan Society, one of the most trusted resources on the vegan lifestyle. 56% of shoppers want more vegan-verified products in the cosmetics and toiletry categories. The same survey showed that 41% of the participants want more vegan shampoos, conditioners, and hair styling products. 38% want more vegan facial skincare options. Looking to add yourself to that number? One thing that may be keeping you from doing so — don't worry, we understand and know this too — is the matter of availability and accessibility.
The good news is more brands are making a shift to cater to our needs. The Body Shop is one. As of writing, 60% of The Body Shop products are vegan, with the goal of switching to 100% vegan by December 2023. "Paired with a long-standing commitment to protecting the environment, the decision to go 100% vegan with our product formulations is a natural next step for the brand," shared Annie Chan, Senior General Manager for The Body Shop APAC Company Markets. This includes best-selling ranges such as the Tea Tree skincare range, its Himalayan Charcoal Purifying Glow Mask, Body Yogurts and the iconic Body Butters.
Over at the makeup department, Urban Decay has been expanding its range with vegan formulations, which includes the NAKED Cyber Eyeshadow Palette, the Vice Lipsticks, and the entire All Nighter range, just to name a few. It's still not a completely vegan brand though, meaning some of its products still contain animal-derived ingredients, so we still have to read the label before we add a UD product to cart.
But what products are truly vegan?
Speaking of reading labels, did you know that there are different "levels" of credibility when it comes to vegan certifications? Not every brand that claims to be vegan has the certifications to back it up..
For instance, PETA doesn't strictly require testing a product applying for vegan certification although the organisation "doesn't discourage it" according to its website. It claims to do random testing on already-certified products to measure the validity of its vegan claims. Still, the PETA-Approved Vegan Logo is accepted worldwide. But what other logos can you trust?
As the charity to first coin the term "vegan", The Vegan Society has The Vegan Trademark that is currently registered in 38 countries and accepted worldwide. It's pretty strict about only registering individual products, versus entire companies, as fully vegan. Its auditing process includes checking the product manufacturer for risks of cross-contamination, which is one of the reasons why some products and brands are denied certification. Certified products are also required to renew their registrations annually, so it goes through the entire process all over again.
Aside from The Vegan Trademark, there's also Vegan.org's Certified Vegan Logo and The Vegetarian Society's Vegan Approved Certification, which also solely apply to individual products. These all have strict application processes and audits, which is why these are considered the most credible vegan certifications available at the moment.
So make sure you watch out for these labels when shopping for 'vegan' beauty products.
Take a step towards sustainability with the help of refillable options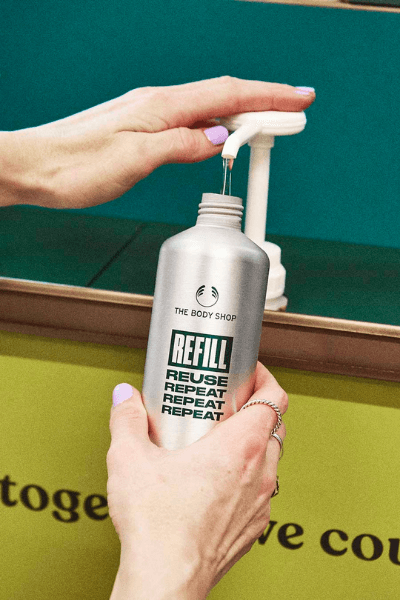 Aside from offering or expanding vegan-friendly options, brands, both in beauty and fashion, are slowly prioritising sustainability. Many cosmetics brands have switched to sustainable carton packaging and recycled plastic cartridges, but it doesn't lessen the physical waste that the beauty industry generates every year. One way you can do your part in helping the environment is by supporting refilling stations set up by your favourite brands.
The Body Shop has been offering this service in some of its branches around the world and has expanded its availability in Singapore at ION Orchard and Plaza Singapura Activist Workshop stores. "Our refill stations have been evaluated by experts who specialise in safety and microbiology. We have worked closely with them on every aspect of the refill station to ensure that all the necessary steps are in place to provide a safe product to every customer," Annie shared.
"But what about makeup and skincare?" you may ask. There have been attempts to make skincare and makeup more sustainable through refillable packaging. For skincare, there's Fenty Beauty's refillable sunscreen. In the makeup realm, cushion foundations also offer refilling or replacing options. But we have yet to encounter refilling stations for moisturisers and toners or liquid lipsticks and there's no certainty that it can be done. Still, these 'refills' help in reducing the amount of plastic we use.
Support existing recycling programs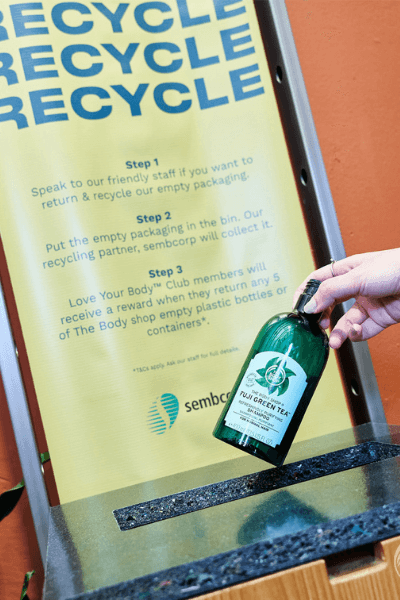 Since it's currently hard to implement refilling stations outside of a brand's physical store and across all beauty products, another option you can look to is supporting brands with recycling programs for used packaging. Unilever, M.A.C. Cosmetics, and Kiehl's all have ongoing recycling programs. The Body Shop also has had its in-store recycling program called "Return Recycle Repeat" since 2019, which it plans to expand on a more global scale starting this year. "In addition to our roll-out of refill stations globally, The Body Shop is taking steps towards our sustainability targets, becoming a more circular and regenerative beauty business," Annie shared.
Slowly but surely, we're seeing a shift in the dynamics of the beauty industry. Are you ready to make the shift too?
(Cover photo from: Birgith Roosipuu via Unsplash)
Looking to make your beauty routine even more sustainable? Be inspired by the Project Pan community.
Comments, questions or feedback? Email us at [email protected].