Tingkats founder Pamela Low believes that a proper understanding of the intersection between "people, planet, and profit", aligned with sustainability and environmental awareness, can lead individuals, communities, and even businesses to be "forces for good". Drawing from her behavioural economics background, she helps businesses and communities create data-centric strategies geared towards sustainable development.

Read on as Pamela shares how experiences shaped her thoughts on climate advocacy and sustainability and how the power of choices has a role in making positive changes into a reality.
On embracing values and practices related to climate change and environmental awareness
While Pamela has now worked with several businesses and received a number of grants in support of her initiatives, her journey towards environmental awareness and climate advocacy started as early as she was 14 years old.
She shared that, at the time, she and her family were invited to a recycling activity. People were asked to sort recyclables depending on the material used so that they can be properly recycled.
"I was tasked to tear apart a toy car. I was given a screwdriver and I had to separate the parts, metal for metal and plastic for plastic. As I took out each screw in the toy car, it was at that moment that I realised that, hey, this toy car was still perfectly good to use," Pamela said.
She continued, "That made me reflect on how mindless consumption had gotten — we were throwing away something perfectly good to use to appreciate the value of recycling. If we were able to salvage every piece of material that was being thrown away, we can give this material a second life. The experience helped me to see waste differently, as something to be treasured."
From then on, she and her family started recycling at home and she initiated the use of a recycling bin at school as well.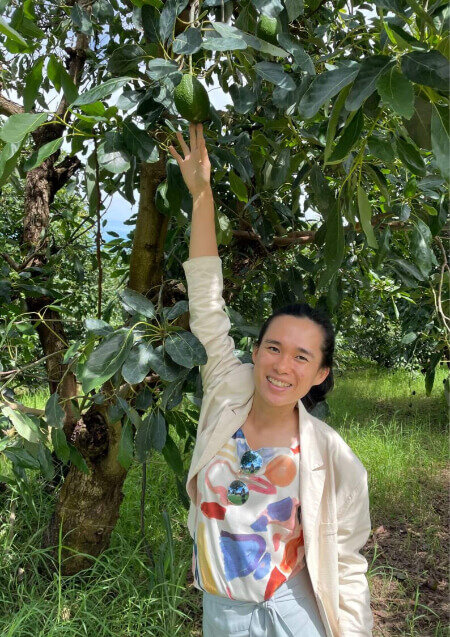 Fast forward to 2017, she got into an exchange programme in Germany, which turned out to be another turning point for Pamela's relationship with climate advocacy.
"People were taxed for plastic bags and recyclables. Living that life for six months was eye-opening because they care about waste management while shaping their culture, infrastructure, and economic systems so that individuals and households also internalise the value of recycling, encouraging them to practise it in their homes," said Pamela.
She added, "My exchange helped me appreciate that policies and advocacies go a long way to create culture, infrastructure, and economic systems that can shape people's perceptions and priorities when it comes to climate change."
Knowing one's responsibilities when it comes to environmental change
After her six-month experience in Germany, Pamela said that going back to Singapore to see single-use disposables on campus was really frustrating for her. This prompted her to write to the president of the National Univerisity of Singapore to help address this issue, which led to
Tingkats
being founded.
"We ran a programme providing the option of using reusables by default and for free or to use disposables with a charge of 10 cents. Most students chose to have their drink and food at the canteen, going with the former. That to me was the power of providing options and nudging people to make the right choices," said Pamela.
She continued, saying, "We often don't realise the implications of our actions such as how waste is mounting in Singapore. Waste management is a billion-dollar affair that taxpayers like you and I are responsible for."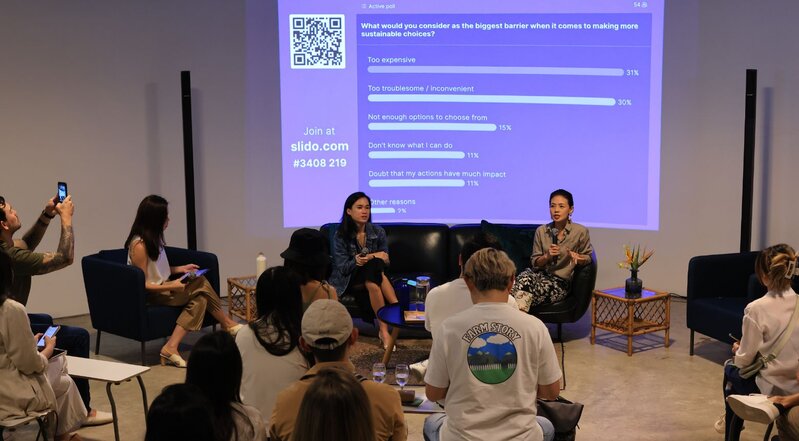 Pamela also shared that based on the number of discourses, programmes, and projects she's been involved in, one major revelation she was shocked to hear was how people often don't realise that climate change affects us humans, the most. This is because, oddly enough, people often fixate on the idea that sustainability and climate advocacy aim to save "the earth" but forget that it extends to us humans as well.
"'Beyond Individual Action' is an initiative that I learnt from Oxford University," Pamela said. "It equips individuals to communicate to influential peers in their social circles about climate change to spark systemic change. As part of the strategy, we build on existing trust and relate climate change to issues people already care about, be it about future prospects, their health and even family. Hence, this makes climate change both personal and important to peers who may have previously not realised the intersection between issues they care about and climate change."


On making a scaleable impact while helping businesses and organisations thrive
It's one thing to get individuals to take action and another to make businesses and organisations take part in making a significant change. Instead of villainising for-profit companies, Pamela helps create avenues and opportunities for businesses to take part in environmental-centric initiatives as well.
"Oftentimes businesses or individuals may think that climate change is something they don't concern them or they cannot do something about. I take these as opportunities to show businesses and people how they can care," Pamela shared. "It's not in a way like, 'Hey, you need to do better for the earth' as businesses and people may not be familiar with how this all works. I meet businesses and people where they are, understand their goals from personal to profit and come up with a mutual solution."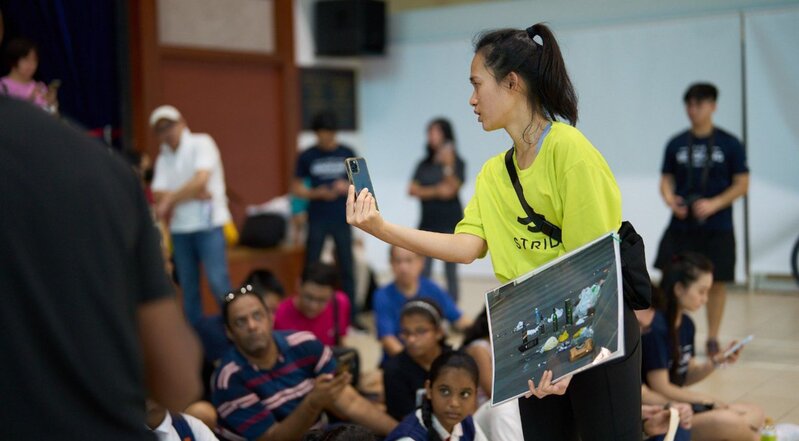 Instead of forcing businesses and organisations to address a large-scale problem that might be beyond their capabilities simply in the name of complying, Pamela has allowed her partners to start at a capacity that these groups can sustain and develop by themselves even in the long run. This also leaves room for more sincerity and efficacy, accumulating more success for the advocacy.
Overall, Pamela believes that there is great power in choices — we just have to know how to wield this power for good, not just for ourselves but for our planet and fellow people.
Check out more inspiring stories from sustainability changemakers here.
Comments, questions or feedback? Email us at [email protected].