Not only are fashion and clothing a necessity, but they also have a major influence on people's day-to-day lifestyles. This makes them great tools and channels to inspire a major change, especially for encouraging sustainable living. Carolyn Poon, Director of Sustainability at the Singapore Fashion Council (SFC, formerly known as Textile and Fashion Federation Singapore or TaFF) believes in this.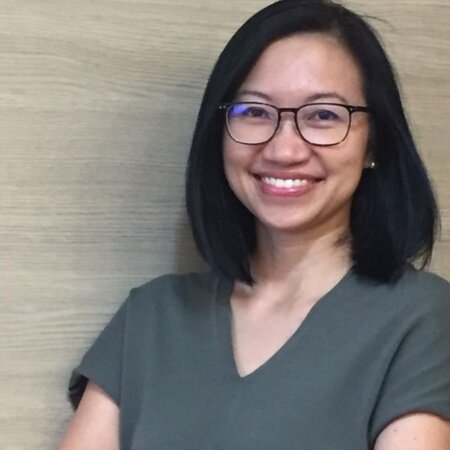 Aside from headlining SFC's initiatives like
Be The Change
which comprises a fashion summit, activations, and workshops focused on sustainability, Carolyn also emphasised that her role as the Sustainability Director doesn't end there. Opening discussions and discourses with both consumers and the community for a better understanding of this movement is also part of her responsibilities.
Below, our chat with Carolyn on her thoughts about the intersection of fashion and sustainability, the notion that sustainability is 'elitist', and the importance of 'conscious purchasing' in pushing the movement forward.


Where do fashion and sustainability intersect?
"For the fashion industry specifically, it has an outsized environmental impact," said Carolyn. "A finding in the recent fashion sustainability sector report that TaFF unveiled showed that the world textile production continues to grow steadily and the global fashion market is expected to grow at 6% Compound Annual Growth Rate (CAGR)."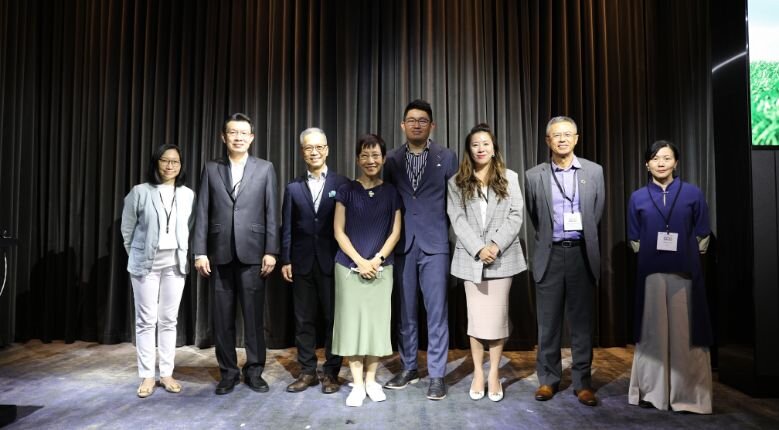 In simpler terms, it means that the growth of the fashion industry is inevitable and therefore anything that comes with this growth — good and bad — will deeply impact the environment. That's why pushing it towards a more sustainable path should be the priority.
Zooming in on Singapore, Carolyn said: "The Singapore fashion scene is an educated one. Brand owners and retailers have an awareness of trends in fashion sustainability. They understand that fashion sustainability is a global movement that is part of a fast-developing, relevant and growing in mindshare."
The importance of awareness and education in fashion sustainability
"Education is crucial when it comes to leading a more sustainable lifestyle," said Carolyn. "There is not a 'one size fits all' solution and so it's important that businesses, communities, and consumers have access to tools and knowledge, so they can start making steps towards a more sustainable lifestyle."
With this in mind, SFC launched its Fashion Sustainability Programme in November 2021 to propel efforts and encourage everyone connected to SFC — from partners to consumers and the community — to have active participation in sustainability initiatives related to the industry.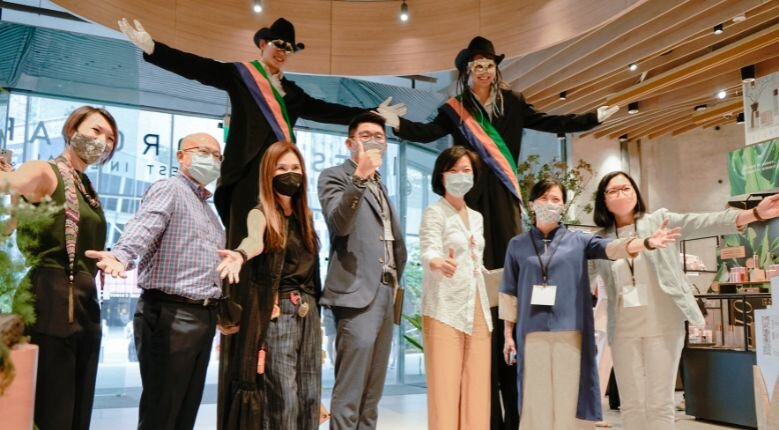 Then, on 6 July 2022, the organisation also launched the
Be The Change initiative
which served as an industry 'check-up' to raise more awareness about where Singapore's fashion industry stands on the sustainability movement.
"The ethos behind Be The Change is to spark a movement by providing consumers, businesses and communities with the knowledge and tools to reduce their environmental footprint," Carolyn shared.
While the physical activations of the program have already concluded, SFC released a consumer portal where everyone can find accessible information and resources to sustain the vision and mission of Be The Change.
On perceptions of elitism and practising 'conscious purchasing'
Following these many conversations about raising awareness and making sustainability initiatives more accessible, there's still the looming issue of people's perception of sustainability — more specifically fashion sustainability — being elitist.
Carolyn shared her two cents on the matter, saying: "When it comes to fashion sustainability there's always a conversation around cost and that you often need to pay more for these products, versus fast fashion. However, if you take an approach of 'conscious purchasing', you will make purchase decisions that result in buying less, but buying quality products, that last longer and that are sustainable."
Conscious purchasing is an easy but impactful way of practising fashion sustainability.
So how does one practice 'conscious purchasing'? Carolyn said that consumers can follow these guidelines:
Identify: Take a look at the hangtag and read all the materials in the garment. What is it made of?
Question: If the garment is constructed from organic, recycled or other sustainably sourced materials, what is the percentage of each fibre used? Is it high enough to make an impact?
Search: For certifications that validate the sustainable source of these materials. Don't recognize the certification logo? No worries, take the time to search the logo and learn more. Ask: Don't be afraid to find more information about the materials or ask the store manager to explain them to you.
Next: Not seeing any sustainably sourced material? Can't find a certificate? Don't worry. Part of being a #changemaker is having the patience to look for and find clothes that are good for you and the planet.
Carolyn expressed, however, that even with these steps, "change doesn't happen overnight" and that to be closer to more positive outcomes, these actions "need to be a collective action."
"Every one of us can contribute towards sustainability. We tend to think it's only for those who work in sustainability roles. But it's not the case. All of us are consumers of clothes and hence we can be change agents in fashion sustainability."
Check out more inspiring stories from sustainability changemakers here.
Comments, questions or feedback? Email us at [email protected].