Every year, people across the world are invited to turn off their lights for an hour to show solidarity with people advocating for the welfare of the planet. This initiative is called Earth Hour, organised by the World Wide Fund For Nature or WWF.
In 2022, over 192 countries, including hundreds and thousands of establishments and private homes in Singapore, Malaysia and the Philippines participated in the event. And, yes, the official countdown for Earth Hour 2023 has already started.
Every great initiative has a voice and a driving force that makes it happen. For Earth Hour, it's WWF's Head of Brand-International, Bonnie Chia.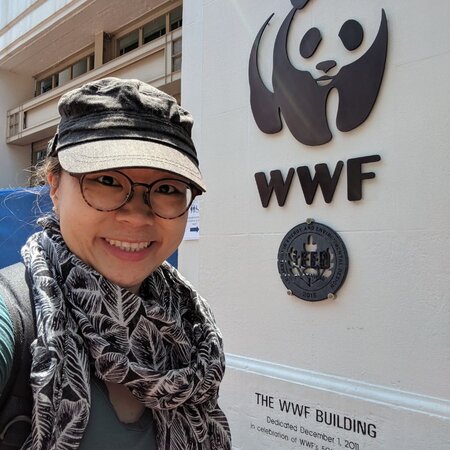 Bonnie started her career in the field of corporate marketing, communications and advertising. However, in 2012, she switched to marketing and branding that's geared to her passion for sustainable living through WWF. At present, she's all about growing and improving WWF's global footprint, living out the life of a
Storyteller For Sustainability
to the best of her abilities.
Below, our chat with Bonnie on developing Earth Hour, living sustainably beyond her work in WWF, making eco-awareness easily understandable for her kids, and more.
What is Earth Hour and why is it important?
The concept of Earth Hour is fairly simple: turn off your lights for one hour during the designated time and day in March. It started out as merely a symbolic move to show support and awareness about climate change and other major environmental concerns. But as more and more countries participated in this project, it has since
driven large-scale actions globally
— involving communities, businesses, and governments — to give priority to sustainable movements.
"As the Head of Brand for WWF International, I lead and manage both Earth Hour and WWF brands globally," said Bonnie. "Specifically, I spearhead the global operation of Earth Hour from brand development to campaign execution, including PR and digital strategy."
Bonnie explained that through Earth Hour, she was able to witness "inspiring individuals from around the world who make our world a better place through all different kinds of actions."
"Earth Hour is truly about how each one of us can make a difference, small or big, for our planet — the one home we all share," she said.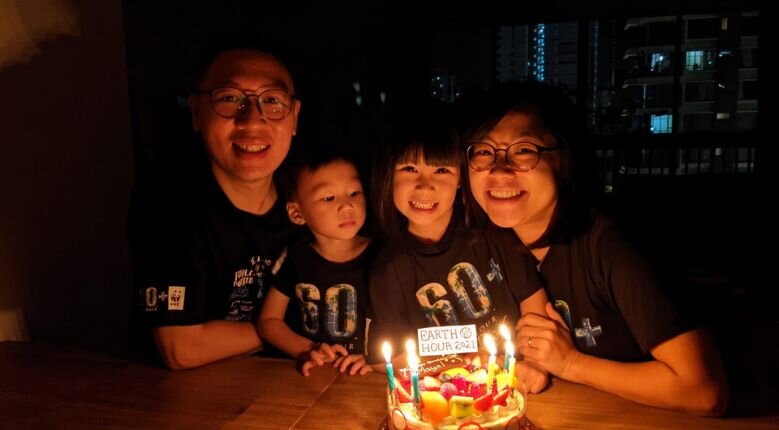 Learning about environmental consciousness is an ongoing process
Despite her 10 years in this career track, Bonnie shared that learning about environmental consciousness and the realities of our planet's current state is an ongoing process. Just because you're constantly talking about sustainability and living a sustainable lifestyle doesn't mean it ends there.
Zooming in on Singapore, she said: "We have experienced climate change effects such as abnormal weather events," which is a result of "the current ~1°C of global warming" found in the WWF Climate and Energy Practice's recent research.
She also shared that "a study by WWF-Singapore and Accenture in 2021 reveals that consumers' insights on how Singapore's state of sustainability is a key concern, with four out of five consumers (80%) saying they care about the environment and want more avenues that enable a circular economy."
This means that almost "29% of Singaporean consumers" are keen to buy more sustainable products if they have more information about how their purchasing habits affect the planet. That's why constantly raising awareness about these issues and the importance of sparking conversations about this specific matter are keys to enabling and encouraging people to make more sustainable choices.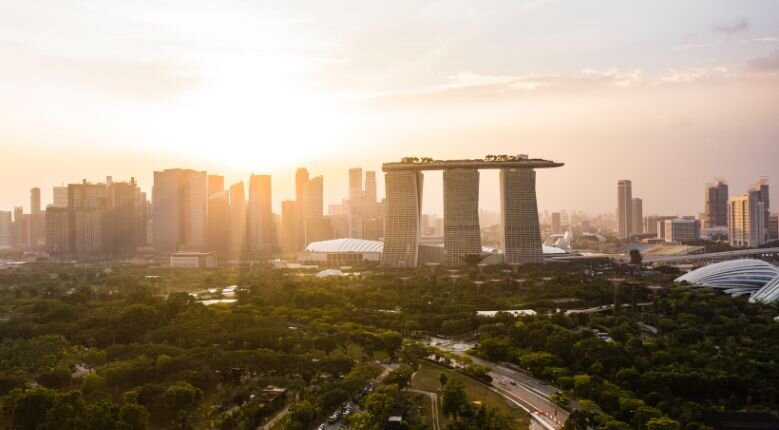 Bonnie's tips on simple but effective ways on living sustainably

Be a conscious shopper and buy second-hand:
"When I shop online, I simply add items to my online cart and wait for a few days before checking out. I find that my need for them dissipates the longer I wait! Another great option is secondhand marketplaces like Carousell for deals or Olio for free giveaways. Don't forget to also check out eco-friendly brands if you do need to buy necessities.
Eat healthier and more consciously: I strive for planet-based diet which is high in health benefits for people and low in environmental impacts. This means choosing sustainable foods, more plant-based food and less meat, more whole foods and minimising processed foods as well as ensuring a balance and variety in my diet.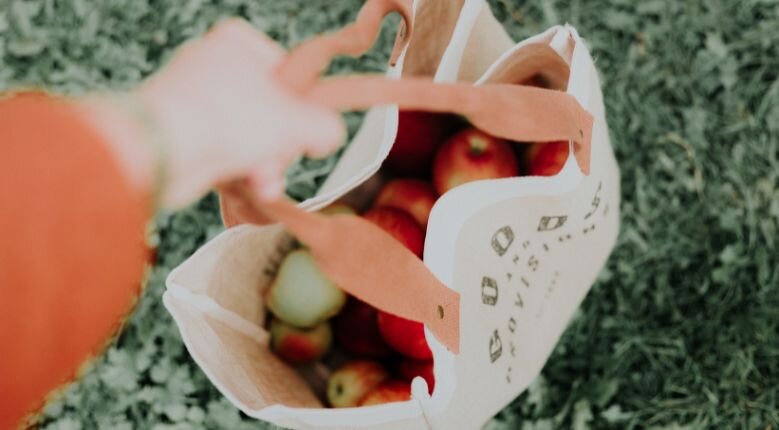 Reduce single-use plastics whenever you can:
It is as simple as bringing out your reusable cup to work or outings — find a cool-looking or statement-worthy one that boosts your motivation! One of my most favorite sustainable discoveries has to be my reusable menstrual cup — not only does it save the planet but it also gives me the most unimaginable freedom I have ever had compared with other sanitary options!
Embrace sustainability in my eco-parenting: My work and passion for the environment have inspired me to pass on my learnings to my kids and get them to learn and be more involved in looking after our planet. It is also very helpful to get kids to be involved in community and school."
Bonnie also recommends "brewing your own net-zero plan with WWF-Singapore's Kosong Plan where you can receive free, practical tips to increase your climate commitments and change your lifestyle with simple sustainable habits."


On introducing eco-awareness to her children and her advice for effective eco-parenting
"As parents, we play an important part in helping our children learn the value of caring for our planet and encouraging them to try new things," said Bonnie. "Eco-parenting starts with modeling the behaviour that we want our children to learn, and it's also important to empower them to take the initiative to create positive change. With my own children, I started by tasking them with taking charge of household chores like recycling. Now, they are recycling experts and even take the initiative to check if my husband and I are properly sorting our recyclables."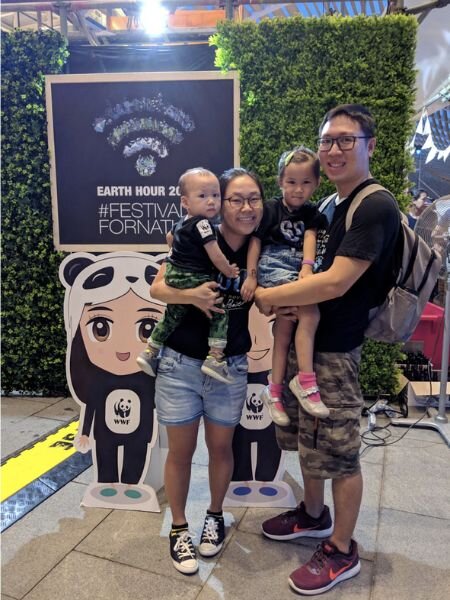 How to do effective eco-parenting
Engage.
Make them participate in hands-on activities and expose them to love nature e.g. forest school, planting seeds, etc.
Look out for interesting child-friendly books that bring the topics to life. One tip that I do is to reshuffle the main books on the shelves and include books on the environment for my children.
Relate it to their interests. Depending on what they are interested in or what they are learning in school, I try to broaden the topic to link to the bigger picture e.g. if the school's syllabus is focusing on healthy food, I will find opportunities to talk to my child about where their food comes from and why it is important to look after our planet to get the healthy food that they eat.
Develop their empathy and compassion. I think for young children, it is also very important to develop these characteristics. When kids are empathetic and compassionate, loving the one home we all share becomes a very easy concept to learn and adopt.
Bonnie added: "I would love to see the children and young people of today become our eco-advocates of tomorrow. The next generation will inherit this planet, and their commitment to taking action for the environment is crucial to bringing about lasting change for this one home that we share."


Why should people care and talk about living sustainably?
Bonnie said that it's understandable why people might find talks about sustainability overwhelming especially with so many other issues happening around the world today. However, in order to address these issues, Bonnie highlighted that to "look after one another and our planet" is the right start.
"It is a never-ending journey when it comes to learning about our environment and the Earth that we live in. We are all sharing this planet and whilst what we can do as an individual may be limited we should not stop trying," Bonnie pressed. "Even if we can't change our lifestyles overnight, we can all start somewhere with these eco-habits that we can pass down for generations."
Read up on more inspiring stories about sustainable living here.
Comments, questions or feedback? Email us at [email protected].