Take a look at the ingredients list of your favourite beauty products, and there's a good chance you'll find "water" on the first line. Sometimes referred to as "aqua" or "eau", water is used in almost every cosmetic product. It's mostly used to dissolve or dilute stronger or more active ingredients or to make a product's texture softer like in lotions and creams; it's non-synthetic, easy to come by, and inexpensive, which makes it a practical filler ingredient. So far, so good, right? The only problem is that safe clean water is about to become scarce. For many, about 785 million people who don't have access to drinking water, it already is. This is why waterless beauty is becoming a hot topic. Some are even calling it the natural next step towards a more eco-friendly cosmetic industry.
So what is it about? Here's what you need to know.
What is waterless beauty? Why go waterless?
Waterless beauty or anhydrous beauty is exactly what it sounds like: beauty products formulated without water. It first gained traction in South Korea (fun fact: it's also where waterless toilets were born) but not as an eco-friendly advocacy, rather to increase a beauty product's potency because of a higher concentration of undiluted ingredients. Without water, cosmetics can have less risk for bacterial growth, have longer shelf life, and need fewer preservatives, according to the New York Times.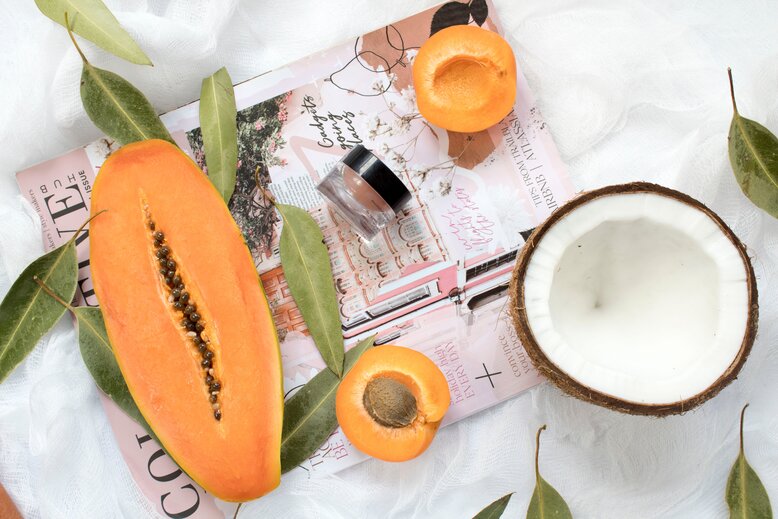 Going for waterless beauty products can also ease skin dryness. It may seem counterintuitive because hydration is synonymous with water but prolonged and repeated skin exposure to water can actually be drying. Instead of water, anhydrous beauty products use carrier oils like coconut, rosehip and jojoba, or other plant extracts like aloe vera, which are more hydrating than water when applied topically. Another argument for waterless beauty is that it can limit the use of excess packaging since most come in solid form and can be sold as is.
Since consumers are becoming more conscious about their consumption, beauty giants including Procter & Gamble and Unilever have already given attention to creating waterless beauty products.
Waterless beauty products that are now available
Want to give waterless beauty products a try? It's important to start with little steps like with your skincare items. Check out these options and see if waterless beauty is for you.
This solid cleanser is a gentle exfoliant made with powdered charcoal, Rhassoul mud and avocado oil. It can help to absorb excess oil without stripping the skin of moisture, so it's a perfect pick for any skin type.

Whamisa Organic Flowers Deep Rich Essence Toner
Whamisa's super-rich concentrated toner uses plant extracts including aloe, chrysanthemum and dandelion extracts and argan oil in place of water to give a very hydrating formula. It's a fermented toner and contains galactomyces that can guard against premature skin ageing.
Peter Thomas Roth Oilless Oil™ Purified Squalane
Squalane is a plant-based ingredient that's good for skin hydration but one drawback is that it can feel too slippery and suffocating to the skin especially if yours is the oily type. However, with this purified squalane, you can get the skincare benefits sans the greasiness. It's also lightweight and fragrance-free so that's a plus for those who have sensitive skin.

Are there cons to waterless beauty?
With all these said, it's still important to note that water in cosmetics shouldn't be treated as a villain the way oils have once been. Yes, going waterless has its benefits but it also comes with some limitations. Oily skin-friendly lightweight textures will have some form of water in it. Water is a good carrier that helps dissolve very potent skincare ingredients like tea tree oil and vitamin C to help it penetrate the skin deeper.

The point is if you can go for the waterless kind and find it more beneficial for your skin then go for it. But if not, take comfort in the fact that there are also many other steps you can take to prevent a water crisis, waterless beauty is just one of them.
(Cover photo from: S O C I A L . C U T via Unsplash)
You may also want to explore solid shampoo. Here are some of the best in Southeast Asia.
Comments, questions or feedback? Email us at [email protected].