'Tis the season of love as popular K-heartthrob Lee Seung-gi has just announced his marriage plans with actress Lee Da-in. We've got the answers because everyone wants to know: who is the girl who captured his heart?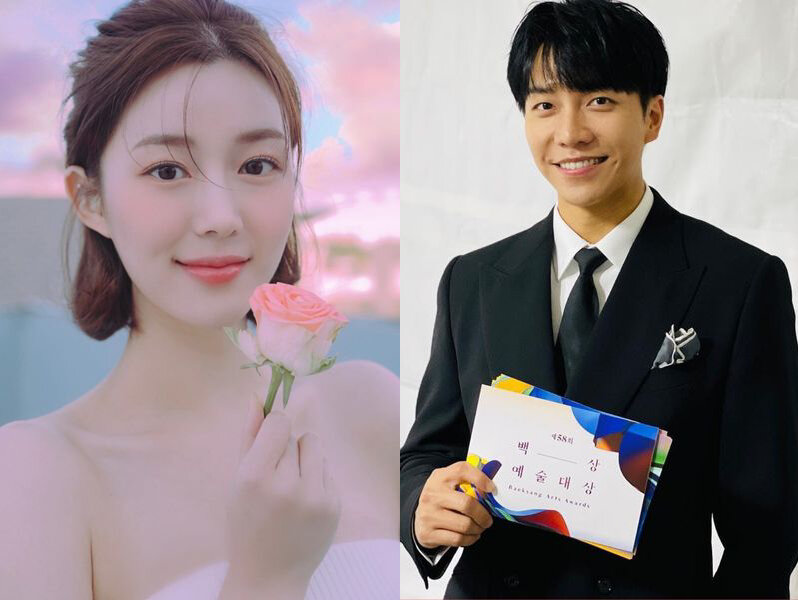 Controversies surrounding Lee Da-in and Lee Seung-gi's relationship
But first, a little history about the two. It's one that feels like it came straight out of a K-drama.
After 17 years in the industry, Lee Seung-gi has gained a solid number of fans as a singer, actor, and variety show member, and he has not been involved in any scandal. Recently, he was caught up in a controversy involving his agency, Hook Entertainment. He was scammed and did not receive any of his digital music profits, and some Korean netizens are saying that he will now be marrying into a family of scammers.
Lee Da-in's stepfather Lee Hong Heon was arrested twice for stock manipulation and earning unfair profits amounting to KRW2.3 billion (or around SGD2.4 million).
But we're getting the me-and-you-against-the-world vibe from Lee Seung-gi as he proudly shared the news in a handwritten letter posted on Instagram saying that Lee Da-in is warm-hearted, loving, and someone he wants to keep by his side forever.
So we're setting aside all their controversies for now and diving into today's most buzzworthy girl.


5 fun facts about Lee Da-in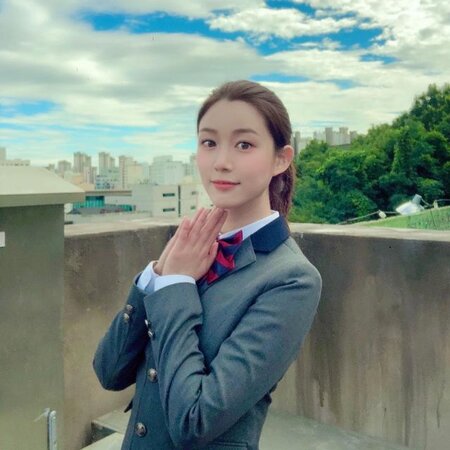 1. Lee Da-in comes from a family of actresses.
Da-in's mother is South Korean veteran actress Kyeon Mi-ri, and her older sister is actress
Lee Yu-bi
. Her mother's portfolio includes legendary K-dramas such as
Rooftop Prince
,
Jumong
, and
Dae Jang Geum or Jewel in the Palace
. Meanwhile, Yu-bi has starred in popular dramas such as
Pinocchio
,
Backstreet Rookie
, and
Yumi's Cells
.
Fun fact: Yu-bi has worked with Lee Seung-gi way back in 2013 for a historical drama titled Gu Family Book.


2. Lee Da-in studied at Hanyang University.
The actress took up Theater and Film at Hanyang University. She was also dubbed 'ulzzang', meaning someone with good looks. She successfully made her acting debut in 2014 in the drama
Twenty Years Old.
3. Lee Da-in has starred in various interesting K-dramas.
When you're new to the world of K-dramas, you would usually come across a whole buffet of rom-com dramas. But Lee Da-in has starred in not-so-typical dramas such as
Come and Hug Me,
Doctor Prisoner
, and
Alice
. She has also starred in the hit historical drama
Hwarang
alongside Go Ara, Park Seo-joon, BTS' V and more.
4. Lee Da-in grew closer to Lee Seung-gi through golf.
Love at first putt? While the pair have not worked together on a drama or a movie, they bonded over their shared love for acting and golf. And while they only revealed their relationship publicly in May 2021, the two have been reportedly dating since 2020.
5. Lee Da-in is a loving fur momma.




If you scroll through her Instagram account, you'll find her cutest pets. She has doggos, puppies, kitties, and more!
Lee Da-in and Lee Seung-gi's wedding date
Lee Da-in will tie the knot with Lee Seung-gi on 7 April 2023. Other Korean celebrities usually share their wedding news a month or less before the big day, but Lee Seung-gi wanted to clear away any doubts about their relationship and shared the news two months in advance.
According to Da-in's agency, they will hold a private wedding with their relatives and close acquaintances at the Grand Intercontinental Seoul Parnas Hotel in Gangnam, Seoul.
(Cover photos from: @xx__dain, leeseunggi.official_)

Comments, questions or feedback? Email us at [email protected].