The upcoming K-movie Soulmate starring Kim Da-mi has just released its trailer, and it's already tugging at our heartstrings.


Soulmate movie: trailer
Soulmate
is a South Korean remake of a popular
Chinese film
of the same name which was released in 2016. If you've been in the K-world long enough, it's not surprising that their entertainment industry was the first to pick this up. They just have a knack for churning out stories about coming-of-age, first loves, and nostalgia that are well-loved around the world.
Soulmate movie: cast and plot
At its core,
Soulmate
is about two girls both born in 1988, who become the best of friends during their teen years, and who grow apart during their 20s. The people in charge of the casting did their job right as they will be bringing in stars that are experts at portraying the refreshing energy and charm of the youth.
Kim Da-mi (who won us over with her unique roles in Itaewon Class and Our Beloved Summer) will play the role of Mi So. Jeon So-nee (who stars alongside Park Hyun-sik in the currently airing drama Our Blooming Youth) will play the role of Ha Eun.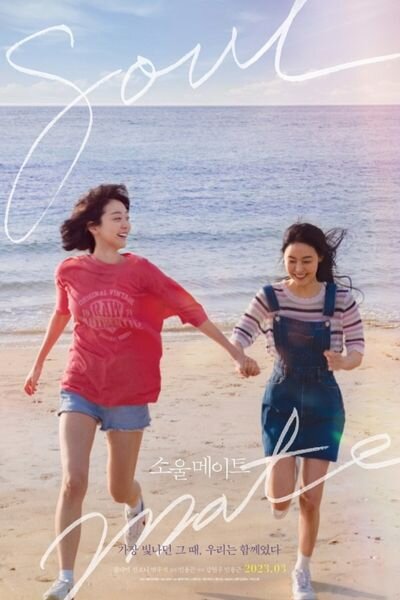 In the trailer, we get the feeling that Da-mi's character is the more adventurous one. If film follows the same path as the Chinese version, she might also be the one who will be heading off to the big city while So-nee's character stays in their hometown.
Byun Woo-seok (who broke our hearts in 20th Century Girl) will play the role of Jin Woo, who enters their lives and gets tangled up with the two.


Soulmate movie: shooting location
Soulmate
is shot in the picturesque Jeju Island. In a recent press conference, the film's director Min Yong-keun said, "I think the natural wonders of Jeju resemble youth. I wanted to highlight the beauty that hides in the forests of Jeju."
While the movie's giving us the same vibes as 20th Century Girl and making us feel like a cryfest is about to happen, we're crossing our fingers and wishing that their characters will all have the happy endings they deserve.


Soulmate movie: release date and where to watch in Singapore
Soulmate
will premiere on 15 March 2023. Stay tuned for more details about its release in Singapore.
(Cover photo from: @itsnew_movie)

Comments, questions or feedback? Email us at [email protected].