After wrapping up the K-drama Revenant, co-stars Kim Tae-Ri and Hong Kyung are once again working together for Netflix's first Korean animated film Lost in Starlight.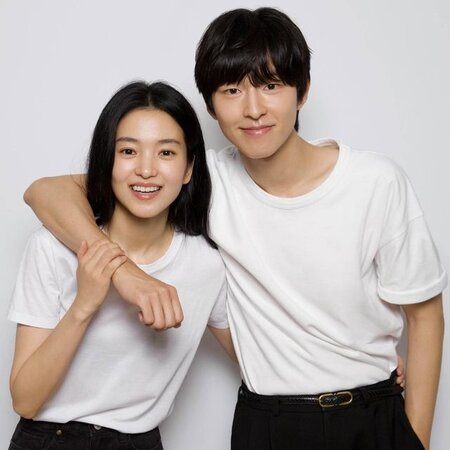 Lost in Starlight: teaser, plot, cast, and more
It seems like Kim Tae-ri has a knack for bagging futuristic projects (she also starred in
The Space Sweepers
) because this film will be centred on a long-distance relationship between an astronaut and a musician.
Tae-ri will be lending her voice to the role of Nan-young, an astronaut headed off to Mars in 2050. She hopes to find traces of her mother, a scientist who failed to return to Earth during a Mars exploration in the past.
But before her ship blasts off into outer space, Hong Kyung's character, Jay, enters the scene. Jay is a musician who also fixes instruments. Their different worlds collide when Nan-young's turntable (which she inherited from her mother) needs fixing. We're ready to see sparks fly, and we can't wait to see how the rest of their story will unfold.
The production company behind this project is Climax Studio which has created dark and heavy dramas such as Hellbound and D.P. and the post-apocalyptic film JUNG_E. Lost in Starlight seems to be a break from their usual work as it seems like a romantic and heartwarming story, but we can bet that it will be another high-quality and worthwhile title for our watchlist.


Lost in Starlight: release date and where to watch in Singapore
Netflix hasn't announced an official release date yet, so stay tuned for more details.
(Cover photo from:
@netflixkcontent
)
Comments, questions or feedback? Email us at [email protected].