If you miss a family-centric K-drama similar to Reply 1988, but prefer a plot grounded on adult themes rather than coming-of-age narratives, My Liberation Notes is the one to add to queue.


My Liberation Notes plot
The story revolves around the three Yeom siblings, all of whom have varying personal and professional pursuits. They do not have a good relationship with each other and they all have insecurities that they don't want their siblings to find out about.
One day, the middle sibling, Mi-Jeong, approaches a mysterious man who suddenly appeared in their hometown. The man, Mr. Gu, is always drunk and agitated, but Mi-Jeong finds herself developing a connection with him. As their relationship progress into a friendship, Mi-Jeong's relationship with her siblings also takes a turn.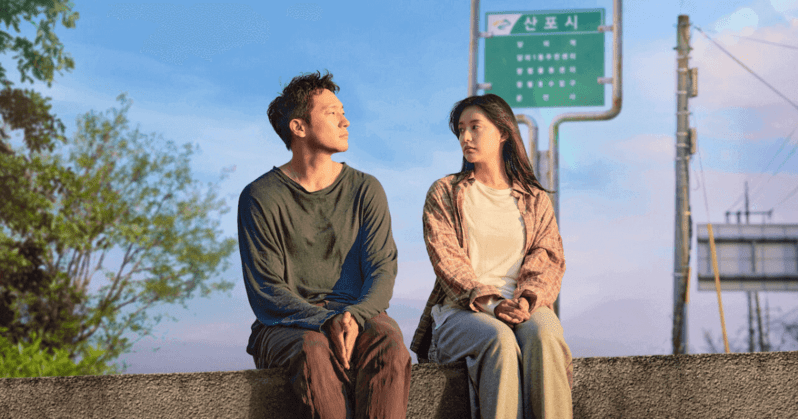 My Liberation Notes cast
Lee El plays the eldest sibling, Yeom Gi-Jeong. Gi-Jeong is hot-tempered and is always complaining about many things about her life. The current goal of the character is to find true love.
Lee Min-Ki is the middle sibling, Yeom Chang-Hee. Chang-Hee is unemployed and lost in life. The character wants to leave their family home in Sanpo, but he has no means and is looked down upon by the other members of the family.
Kim Ji-Won also joins the cast as the youngest sibling, Yeom Mi-Jeong. Mi-Jeong wants to lead a more exciting life but she is reserved and unspontaneous.
Completing the list of leads is Son Suk-Ku as the mysterious Mr. Gu. The character is always drunk and no one in the village knows about his background.
Did the cast get you intrigued? We wouldn't spoil My Liberation Notes, but here are other dramas and films featuring the cast that will give you more of these actors.
My Liberation Notes cast in other movies and dramas
Movie: Lee El in Love and Leashes
You may find Lee El familiar because of her role as the red deity in
Goblin
, but we're here to recommend a different work:
Love and Leashes
.
This adult-themed rom-com starring SNSD's Seohyun and U-KISS' Lee Jun-Young is an interesting take on the bondage, discipline, sadomasochism (BDSM) lifestyle that's completely different from what the adult-themed film 50 Shades Of Grey tried to do.
It's about two co-workers, Jung Ji-Woo (Seohyun) and Jung Ji-Hoo (Lee Jun-Young), who started a BDSM relationship because of an incident that started with a wrongfully received package.
Lee El played the supporting role Hye-Mi, a kind cafe owner who ended up being Ji-Woo's friend and confidant. Hye-Mi is quite different from Lee El's My Liberation Notes character to the point that it will make you question if the roles are really played by the same actress.
Why you should watch it: Despite the seemingly salacious plot, Love and Leashes is actually a meaningful watch that covers the importance of consent, trust, and respect in a relationship. It also addresses serious issues like gender inequality and misogyny in the workplace, while still having entertaining moments. Watch Love and Leashes here.


Drama: Lee Min-Ki in The Beauty Inside
Rom-coms tend to be predictable so it's always refreshing to watch one that has an interesting twist like
The Beauty Inside
.
This drama is about Han Se-Kye (Seo Hyun-Jin), a famous actress whose personal life is somewhat a mystery. Because of this, people love to gossip about her. Little do they know, Se-Kye suffers from an unusual condition where she transforms into a different person with a different face. This lasts for a whole week every month.
One day, she meets Seo Do-Jae (Lee Min-Ki), a charming airline company executive. Despite looking like he has everything in his life sorted, Do-Jae has a secret: he has face blindness. He hides his condition by memorising people's mannerisms and habits so that he would be able to recognise them. When he met Se-Hye, he realised that her face is the only one he could recognise.
Similar to Lee El, Lee Min-Ki's role in this drama is the total opposite of his My Liberation Notes character. If you find his hopeless character in that drama somewhat pitiful, we're sure your opinion of him will change in this rom-com.
Why you should watch it: Even if this drama references the old adage "it's the inside that matters", it definitely delivers it in a manner that's fresh and fun-filled. Se-Kye's identities whenever she transforms are also some of the highlights of the drama. The drama also slightly comments on the hard life someone leads when they're always followed by the spotlight. Watch The Beauty Inside here.
Drama: Kim Ji-Won in Fight For My Way
Kim Ji-Won has many dramas worth recommending, with the most recent being
Lovestruck in the City
with
Ji Chang-Wook
. But if we're talking favourites, it'll always be
Fight For My Way
, where she played Choi Ae-Ra.
The drama is about four childhood friends who grew up as 'losers' according to society's standards. There's Ko Dong-Man (Park Seo-Joon), a high-school taekwondo champion who had potential to be in the Olympics. However, due to certain circumstances, he ended up as a contract employee who keeps getting fired from jobs. His best friend is Choi Ae-Ra (Kim Ji-Won). Ae-Ra dreams of becoming a TV announcer but because of financial difficulties, she decided to give up on it. She ended up working as an information desk staff in a department store.
Their two other friends, Kim Joo-Man (Ahn Jae-Hong) and Baek Sol-Hee (Song Ha-Yoon), are a couple. Joo-Man and Sol-Hee work in the same company, but they hide their relationship from their workmates. Joo-Man works hard in the hopes of a promotion. Sol-Hee, on the other hand, is often taken for granted by her workmates because of her timid personality.
Kim Ji-Won's character in this drama is also quite a contrast from her My Liberation Notes role. However, Ae-ra's ambition to be someone beyond her current self is very similar to Yeom Mi-Jeong's aspirations. You'll definitely end up rooting for both characters.
Why you should watch it: Fight For My Way is funny, heartwarming, and filled with life lessons. It's also quite inspiring without necessarily being preachy. Watch for Fight For My Way here.


Drama: Son Suk-Ku in D.P.
D.P.
revolves around the lives of the deserter pursuit (D.P) unit in the military. There's private An Jun-Ho (Jung Hae-In), sergeant Park Beom-Gu (Kim Sung-Kyun), and corporal Han Ho-Yeol (Koo Gyo-Hwan). These soldiers have contrasting personalities that often cause them to clash. But their brotherhood slowly starts to strengthen as they go on more missions together. Beyond their duties, another challenge they have to overcome is their unit leader, liutenant Lim Ji-Seob (Son Suk-Ku), who only cares about rising in the ranks.
Son Suk-Ku in this drama and in My Liberation Notes proves that you can make an unlikeable character likeable if you portray it with depth.
Why you should watch it: While it's quite different from your usual K-dramas, D.P. beautifully conveys themes of friendship, family, and duty. It also offers an interesting look at military life beyond what civilians can usually access and provides the profession a sense of relatability. Watch D.P. here.
Drama: Kim Ji-Won in Descendants of the Sun
We just have to add another Kim Ji-Won drama in the mix and, of course, it has to be
Descendants of the Sun
(
DotS
). Ji-Wonnie co-starred with Song Joong-Ki and Song Hye-Kyo (better known as the now divorced SongSong couple) in this drama as army doctor Yoon Myeong-Joo.
DoTS is about the love story of Special Forces Captain Yoo Shi-Jin (Song Joong-Ki) and Dr. Kang Mo-Yeon (Song Hye-Kyo). The two fell in and out of a relationship when they first dated because Captain Yoo had to keep the true nature of his job from Dr. Kang. After parting ways, they reunite in Uruk where Dr. Kang's medical team suddenly was reassigned.
Meanwhile, Captain Yoo's best friend, Sergeant Major Dae-Young (Jin Goo), is trying to avoid his ex-girlfriend, Yoon Myeong-Joo (Kim Ji-Won). Myeong-Joo is the daughter of Dae-Young and Shi-Jin's military superior, lieutenant general Yoon. Lieutenant general Yoon doesn't approve of Myeong-Joo's relationship with Dae-Young and prefers Shi-Jin to be his future son-in-law.
Why you should watch it: Romance, action, suspense, slice-of-life — this drama has it all. But aside from the main narrative, it also features subplots that explore the similarities between the two noble — albeit complicated — fields of military and medicine. Watch Descendants of the Sun here.
Stream My Liberation Notes here.

(Cover photo from: Netflix)
Next, check out these zombie flicks you can stream on Netflix right now.
Comments, questions or feedback? Email us at [email protected].