Ji Chang-Wook is back with his latest K-drama The Sound Of Magic, in which he co-stars with Choi Sung-Eun (Beyond Evil) and Hwang In-Hyoup (True Beauty).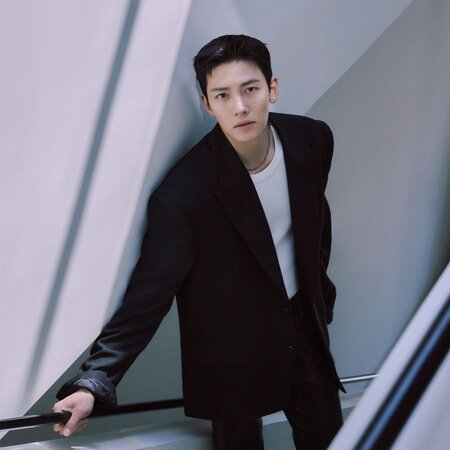 The Sound of Magic plot
Chang-Wook plays the mysterious magician Ri-Eul who lives in an abandoned amusement park. He puts on magic shows for people who say they believe in magic. He becomes a comforting figure for persevering high school student Yoon A-Yi (Choi Sung-Eun) who struggles between school and work to take care of her younger sister.
The fantasy-musical is quite different from Ji Chang-Wook's past projects, which were either typical rom-coms or heart-racing action-thrillers. Despite this, Chang-Wook-sshi — along with the rest of the cast — proved that this refreshing genre is something we need to see more of onscreen.
Unfortunately, the drama only has six episodes, compared to the standard 12 or 16, leaving us wanting to see more of this K-drama oppa. That said, here's a list of other Ji Chang-Wook dramas to watch once you're done binging The Sound Of Magic.


1. Suspicious Partner
This legal rom-com follows the story of Bong-Hee (Nam Ji-Hyun), an apprentice at the Judicial Research and Training Institute. On her way to work one day, she mistakenly accuses Ji-Wook (Ji Chang-Wook) of being a molester. As Ji-Wook convinces Bong-Hee of his innocence, they end up in a drunken mess that ends up with Bong-Hee waking up the next morning in Ji-Wook's apartment. Bong-Hee runs off and they don't hear from each other. However, three months later, Bong-Hee is assigned to a new law office, which happens to be Ji-Wook's workplace.
Why you should watch this: The drama combines the typical charm of a rom-com with subtle but relevant social commentary with its legal subplots. There's never a dull moment on the show. Watch Suspicious Partner here.


2. The K2
Kim Je-Ha (Ji Chang-Wook) is a former soldier also known as the mercenary K2. He becomes the bodyguard of Choi Yoo-Jin (Song Yoo-A), the wife of presidential candidate Jang Se-Joon (Cho Seong-Ha). Jang Se-Joon has a secret daughter Ko An-Na (Lim Yoon-A) who is a recluse. The more K2 gets involved with the family, the deeper he gets into personal and political intrigue.
Why you should watch this: This drama will surely put you on a rollercoaster of emotions with the melodrama, action, and hint of romance in the plot. Every subplot is perfectly balanced, creating a well-paced story that has something for every member of the family. Watch The K2 here.


3. Healer
Ji Chang-Wook and Park Min-Young (
Forecasting Love and Weather
) starred in this 2015 drama about two internet reporters who try to investigate a certain case from the past along with journalist Kim Moon-Ho (Yoo Ji-Tae). They get caught in multiple anomalies while trying to get to the bottom of things, but only the truth can stop them.
Why you should watch this: This drama covers journalism from different perspectives while still adding an element of intrigue to the plot. There's also a touch of melodrama and romance that gives another layer to the story. Watch Healer here.


4. Lovestruck In The City
Lee Eun-O (Kim Ji-Won) is a freelance marketer with a reserved personality. One day, she decides to go on a spontaneous trip where she meets Park Jae-Won (Ji Chang-Wook). Eun-O introduces herself to Jae-Won as Yoon Sun-A and pretends to be free-spirited and outgoing, which contrasted with her real personality. As they get to know each other more, they fall in love. However, Eun-O worries about what Jae-Won would think once he realises that she's lying about her personality.
Why you should watch this: Aside from the romance aspect, this drama also has relatable themes of self-love and self-discovery. The cinematography also contributes to the warm storytelling. Watch Lovestruck In The City here.


5. Backstreet Rookie
Choi Dae-Hyun (Ji Chang-Wook) comes across three high school girls including Jung Saet-Byul (Kim Yoo-Jung) who orders him to buy them cigarettes. He ends up scolding them. Saet-Byul finds Dae-Hyun's actions cute and ends up having a crush on him. Three years later, Choi Dae-Hyun runs his own convenience store. The store isn't earning much but he decides to put up a 'part-timer for hire' sign. Jung Saet-Byul, now an adult, applies for the job.
Why you should watch this: We're really glad the story didn't end up with the 'high school x adult' romance narrative because it would've been really uncomfortable. We're definitely giving it plus points just because there's a time skip. But aside from that, the story is actually pretty funny, with Saet-Byul and Dae-Hyun's contrasting personalities often central to the show's biggest punchlines. Of course, it has its own melodramatic moments too. But if you just want a lighthearted watch, this is the pick for you. Watch Backstreet Rookie here.

(Cover photo from: Netflix)
Comments, questions or feedback? Email us at [email protected].