Twenty Five Twenty One (2521) star Kim Tae-Ri is back to impress us yet again with her latest TV series, Revenant. She co-stars with Oh Jung-Se, whose notable supporting roles in True Beauty, It's Okay To Not Be Okay, and Weightlifting Fairy Kim Bok Joo (to name a few), made him one of our favourite K-drama uncles to see onscreen.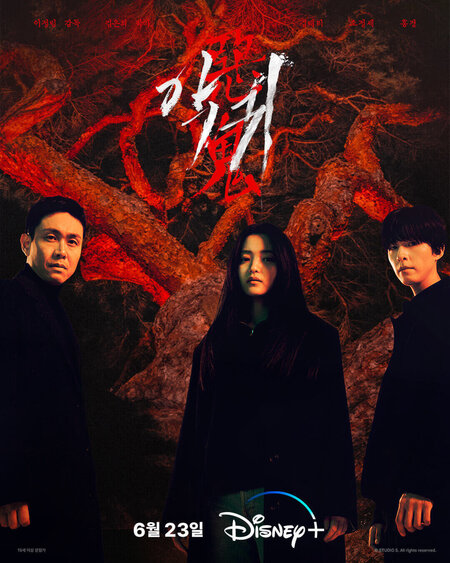 The two actors take on this new mystery-thriller series as individuals entangled with the supernatural. Together, they try to figure out the truth behind the horrific deaths happening around them.
Revenant K-drama plot, cast
The story follows Gu Sanyeong (Kim Tae-Ri), an exasperated young woman juggling multiple jobs. One day, she learns that she and her mother were scammed, leaving them even poorer than they already were. Sanyeong also finds out that her mother lied about her late father, adding to her frustrations.
One day, Sanyeong was handed articles and a mysterious trinket belonging to her father. Since then, gruesome deaths started happening around her.


Yeom Haesang (Oh Jung-Se), a folklore professor acquainted with Sanyeong's father, seeks Sanyeong out to help her make sense of her cursed existence. Haesang can see ghosts and demons and knows a lot about sacred rites and rituals.
The drama also stars Hong Kyung (Lovers Of The Red Sky) as the ambitious police lieutenant Lee Hong-Hae. Hong-Hae gets involved in a lot of Sanyeong and Haesang's cases.
Kim Won-Hae (The Good Bad Mother) also joins the cast as Seo Moon-Choon, a kind police officer who believes Haesang's ability to see demons.
And finally, veteran actress Kim Hae-Sook (Hospital Playlist) also appears in the series with a very important role that we surely don't want to spoil.
Reasons to watch Kim Tae-Ri in Revenant
1. The role highlights her amazing versatility
Despite only having a handful of acting credits, Kim Tae-Ri's filmography proves that she can make any genre work. She was able to make us laugh and cry as Na Hee-Do in
Twenty Five Twenty One
. She was impressively badass as Captain in the sci-fi film
Space Sweepers
. And of course, who can forget her provocative film debut as Sook-Hee in the critically acclaimed movie,
The Handmaiden
?
And yet she still continues to deliver an exciting performance in Revenant. Even in the earliest episodes of the series, Kim Tae-Ri is able to make audiences feel the anguish suppressed within her character, all while being a relatable, everyday girl who is just trying to make ends meet.


2. Her chemistry with Oh Jung-Se adds to the excitement onscreen
Revenant allows these two actors to shine in a genre that is quite fresh from the roles they were previously known for. For Oh Jung-Se, it's great to finally see him as one of the leads rather than a supporting role, and a serious one at that, too. This is compared to his past comedic or niched portrayals.
Kim Tae-Ri matches Oh Jung-Se's pace perfectly, with their exchanges in the series feeling very natural and grounded despite the absurdity of the genre. Given their characters' contrasting personalities, it's easy for one actor to outshine the other but they are able to maintain a sense of balance onscreen.


3. She plays a key role in the thriller aspect of the series
Without spoiling anything, it's safe to say that Kim Tae-Ri's role as Sanyeong is the root of the series' thriller aspect. The mystery shrouding her character makes for some of the drama's creepiest moments and the way she portrays her character ensures such scene's effectiveness in grabbing the audience's attention.
Where and when to watch Revenant in Singapore
Revenant
is available for streaming in Singapore via
Disney+
with new episodes every Saturday and Sunday, 10PM SGT.
P.S. The series covers sensitive themes. Viewer discretion is advised.
(Cover photo from: @disneypluskr)
Comments, questions or feedback? Email us at [email protected].