Most K-dramas don't get a sequel, let alone a third season. But we're glad this one did. Dr. Romantic is a medical drama filled with intense emergency room stories, quirky moments, politics, friendships, foes, and (of course) a healthy dose of slow-burn romance.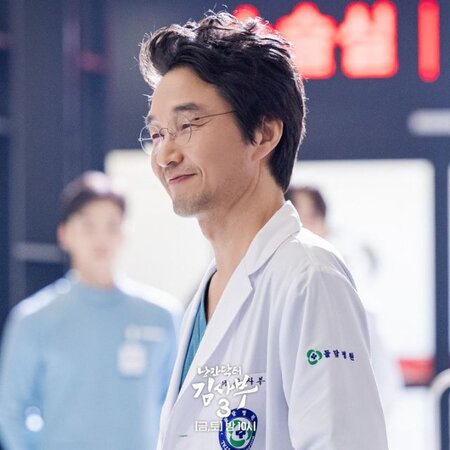 It's directed by Yoo In-shik who also directed the award-winning
Extraordinary Attorney Woo
and is written by Kang Eun-kyung who is also in charge of the script for the upcoming Netflix series
Gyeongseong Creature.
To find out if this drama is the perfect cure for your K-drama slump, check out Dr. Romantic's plot, cast members, and where you can catch the series in Singapore.


Dr. Romantic season 3: plot and cast
Let's start with the currently ongoing
Dr. Romantic
season 3. You don't have to watch the first and second seasons to understand and be hooked by it. However, you might get that #FOMO feeling because fans who've watched the first and second seasons will know how far the characters (and the hospital) have come.
The small yet ever-busy Doldam Hospital in a rural area is about to open a state-of-the-art trauma centre beside it. But since it's a new venture that needs funding, political issues add to the problems it faces before its official launch.
Han Suk-kyu portrays the character of Dr. Boo Yong-joo. He wants everyone to call him Kim Sa-bu (meaning Master or Teacher Kim) as he's done with the name that he felt was associated to the toxic Seoul hospital he used to work at. He's a legendary surgeon in South Korea as he's the only one with a triple board certification in general surgery, neurosurgery, and cardiac surgery. He plays the titular character for all three seasons.


Kim Sa-bu takes on the role of a mentor to the lead couple Seo Woo-jin who's played by Ahn Hyo-seop (
Business Proposal
) and Cha Eun-jae who's played by Lee Sung-kyung (
Weightlifting Fairy Kim Bok Joo
).
To add to the drama, Dr. Cha Jin-man (Cha Eun-jae's father and Kim Sa-bu's old rival) comes to work at the trauma centre and does not get along well with the OG team. He's someone who wants everything to be done by the book. Meanwhile, Kim Sa-bu would follow his gut to save a patient and believes that there are levels that can only be attained when one goes crazy (which is the kind of "romance" he's into).
New actors who join this season include Lee Hong-nae as former military doctor Lee Sun-woong (The King: Eternal Monarch) and Lee Shin Young (Crash Landing on You) as Woo-jin's protégé Jang Dong-hwa.
You can stream Dr. Romantic season 3 on Disney+.


Dr. Romantic season 1: plot and cast
The first season of
Dr. Romantic
was released in 2016. It was nominated for the Best Drama award at the prestigious Baeksang Arts Awards (which is like the Oscars counterpart of Korea). The director, Yoo In-sik, won the Best Director (for the TV category) award.
In this season, you'll discover Kim Sa-bu's life before settling in the provincial Doldam Hospital. He was once at the top of his game in a hospital in Seoul before he gave it all up.
This was Yoo Yoon-seok's "background" before joining as the pediatric surgeon of Hospital Playlist. He played the lead role of Kang Dong-joo while Seo Hyun-jin (Temperature of Love) played the role of his senior and romantic interest, Yoon Seo-jung.


Kang Dong-joo is an intelligent yet arrogant doctor who hopes to make it big in the medical field. Meanwhile, Yoon Seo-jung is passionate about saving lives and had a bright career ahead of her before experiencing a traumatic accident. Their paths brought them to Doldam where Kim Sa-bu enters their lives, and their ideas of success and their careers were never the same again.
Other cast members to look out for in this season include Yang Se-jong (Thirty But Seventeen) as Dr. Do In-beom, Kim Min-jae (Dali and the Cocky Prince) as the reliable nurse Park Eun-tak, and Choi Jin-ho (Mr. Sunshine) as the antagonist known as President Do.
You can stream Dr. Romantic season 1 on Viu.


Dr. Romantic season 2: plot and cast
After the success of the first season,
Dr. Romantic
was renewed, and its second season aired in 2020.
You won't find Yoo Yoon-seok and Seo Hyun-jin's characters in this season. And so, the story opens with Doldam in dire need of new surgeons. Kim Sa-bu goes back to Seoul and recruits Ahn Hyo-seop's character Seo Woo-jin who was being ostracised by his peers. He has a troubled past and seems that he would do anything for money.


Meanwhile, Lee Sung-kyung's character, Cha Eun-jae, is about to lose her medical license as she gets nauseous when she's inside the operating room. Because she feels that she has no other option left, she follows Kim Sa-bu to Doldam.
Other cast members to look out for include So Ju-yeon (Lovestruck in the City) as the bubbly Yoon Ah-reum and Shin Dong-wook (Woori the Virgin) as Bae Moon-jung, the quirky orthopaedic surgeon.
This second season allowed Ahn Hyo-seop to bag the Best New Actor award at the Baeksang Arts Awards.
You can stream Dr. Romantic season 2 on Viu.

(Cover photos from: @heybiblee, @sbsdrama.official)

Comments, questions or feedback? Email us at [email protected].