Extraordinary Attorney Woo (EAW), which is undeniably ENA/Netflix's biggest surprise hit in 2022, aired its first season's last episode on 18 August. But fans don't have to fret because the drama has also already been confirmed for a Season 2, potentially airing in 2024.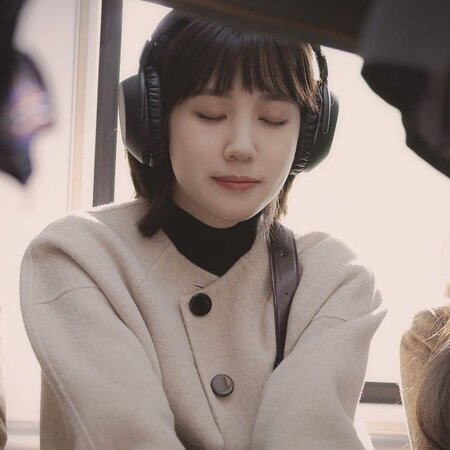 Extraordinary Attorney Woo plot and characters
The series stars
Park Eun Bin
as the titular Attorney Woo, a rookie lawyer who has autism spectrum disorder (ASD). She graduated first in her class in one of the top law schools in the country, but it was later revealed that because of her disorder, she received a lot of rejection before Hanbada reconsidered her application.
Young-Woo has savant syndrome, as well as Asperger's, which makes her an exceptional genius with impeccable memory while being very particular about how certain things should be done. She was raised solely by her father
Woo Gwang-Ho
(Jeon Bae-Su), who gave up practising law when Young-Woo was born. Gwang-Ho now runs a gimbap (Korean rice roll) shop. It was established early on in the series that Young-Woo only eats gimbap if she can help make it because it was easy for her to see all the ingredients used in one go and predict the flavour.
Upon arriving at Hanbada, she first met the friendly
Lee Jun-Ho
(
Kang Tae-Oh
), an employee who works in the firm's litigation department and is liked by everyone. Jun-Ho eventually became Young-Woo's love interest.
There's also head attorney Jung Myeong-Seok (Kang Ki-Young), who was initially displeased to learn about Young-Woo's condition when she joined his team. However, Myeong-Seok eventually warmed up to her and her mentor.

There's also
Choi Su-Yeon
(Ha Yoon-Kyung), Young-Woo's law school classmate who Young-Woo fondly nicknamed 'Spring Sunshine Su-Yeon'. Su-Yeon is smart and fierce and is kind and protective of Young-Woo.
Another member of their team is Kwon Min-Woo (Joo Jong-Hyuk), an ambitious rookie lawyer within the same ranks as Su-Yeon and Young-Woo. For most of the series, he was competitive and highly annoyed by the 'special treatment' he thinks Young-Woo is getting because of her condition.
Also part of the cast is Baek Ji-Won as Hanbada CEO Han Seon-Young and Jin Kyung as Tae Su-Mi, a high-profile attorney from Hanbada's rival firm, Taesan. These two women play a huge role in influencing Young-Woo's personal and professional life.
Other supporting characters include Dong Geurami (Joo Hyun-Young), Young Woo's best friend since high school, and Kim Min-Sik (Im Sung-Jae), Geurami's boss who's also fond of Young-Woo.


General reception of the drama
The series initially got low ratings but eventually
gained immense momentum
through social media. Audiences not only praised Park Eun Bin's portrayal of the heroine, but also lauded the drama for its discussion on prejudices usually surrounding people with autism, as well as other societal issues like gender inequality, unreasonable educational systems, mental health, and more.
Still, considering how sensitive neurological and developmental disorders are, especially with EAW's dramedy/rom-com format, it's inevitable for negative criticisms to arise from time to time.
Ready to hear about what we think of Extraordinary Attorney Woo Season 1's ending? Our full review of the series below. P.S. Major spoilers ahead!
Extraordinary Attorney Woo review: The good
1. The representation of mental disorders in mainstream Asian media
Inclusivity, especially when it comes to more sensitive issues like neurological disorders, must be done thoughtfully. Unfortunately, most of the time, these conditions are treated as a punchline or a 'hook' and instead of spreading awareness on these, misrepresentation happens. It's no wonder why the lead actress Park Eun-Bin also
declined the role multiple times
prior to finally accepting.
The actress revealed that she initially questioned her ability to perform the role and whether or not she would 'hurt anyone' given what the role entailed. However, the writers pursued her for over a year and she eventually accepted.
She shared in an interview that she studied the role intensely to make sure it wouldn't seem like she was merely puppeting her way through her performance. She also talked about how the writers and director consulted with doctors and professionals to treat the narrative with proper sensitivity.


Of course, despite Park Eun-Bin and the creators' careful treatment of the narrative, their depiction of autism spectrum is not without its flaws. However, it is a drama that encourages better awareness and discourse surrounding autism and other developmental disorders, tackling themes like workplace ethics, personal relationships, and societal prejudice.
The drama also encourages viewers to autism as a multidimensional case. For example, in Episode 3: This Is Pengsoo, Young-Woo and her team had to represent a client who falls on the extreme end of the autism spectrum. Young-Woo explained that while she can tell the difference between their conditions, other people usually clump them together in one group and treat people with autism in the same manner.
In several episodes, Young-Woo's need to repeat certain phrases or expressions to better understand social cues, as well as her habit of counting to five before entering rooms, weren't just treated as 'funny quirks' but rather explained as an actual need for her to cope and process things better. Young-Woo's way of suddenly diverting attention mid-topic especially when she realises something about a case was also explained as something that she's hyperaware of but can do nothing about.
2. Woo Young-Woo and her relationships with the other characters
One of the reasons why this series was a hit was because it was filled with many lovable characters, from Young-Woo herself to those around her. The idealistic look into Young-Woo's relationship with her core circle definitely lessened the pain of seeing her struggle in some situations that challenged her emotions and understanding because the audience knows that, at the end of the day, she has a group of people that actually has her back.
To start, there's Young-Woo's father who, despite still struggling to connect with Young-Woo most times, continued to shower her with love and affection. Same goes for Young-Woo's best friend Geurami and Geurami's boss Min-Sik who act like Young-Woo's extended family.
There's also head attorney Jung Myeong-Seok, who ended up becoming a kind and trusted mentor to Young-Woo and didn't underestimate her capabilities despite her different approach to cases.
Even Kwon Min-Woo's annoying and obviously prejudiced initial treatment of Young-Woo leaves a lot of room for thought. He actually treated Young-Woo as a rival who should be given equal opportunities and leeways as much as he and Su-Yeon are allowed to. This isn't to say that he's given a pass for the negative things he's done against Young-Woo. However, their dynamic was interesting to watch until the end and it's curious to see how it'll develop further in Season 2.


Of course, we can't leave out Jun-Ho in the discussion since his relationship with Young-Woo was definitely one of the reasons why people fell in love with the series in the first place.
Jun-Ho was kind to Young-Woo since the first time they met and as their bond turned to friendship and eventually romantic love, they both grew into a better understanding of each other. Jun-Ho also never treated Young-Woo differently and always looked after her with care and admiration. There's definitely something about Jun-Ho's character that we hope will improve in Season 2 though, but more on this later.
If you're curious why we're leaving Su-Yeon last instead of Jun-Ho, it's because we love her treatment of Young-Woo the most (aside from Young-Woo's family, of couse). Episode 5: Wild Card vs Tactician revealed that Young-Woo thinks Su-Yeon is like a 'spring sunshine' because she treats Young-Woo warmly even when they were still in law school. Despite not being friends back then, Young-Woo said Su-Yeon was the reason why people stopped bullying her and that Su-Yeon somehow looked after her; she told Young-Woo if classes were cancelled or if something changed in their course material.
Young-Woo also said that even at work, Su-Yeon still looked after her; Su-Yeon opens water bottles for Young-Woo simply because she notices when Young-Woo finds it difficult to do herself. Su-Yeon was surprised when Young-Woo said this, showing that Su-Yeon didn't expect Young-Woo to even notice or for Young-Woo to even 'owe' her for acting the way she did.


Su-Yeon was also actively protective of Young-Woo, telling Young-Woo to learn how to defend herself against people who treat her badly. Su-Yeon even let people overhear that she's telling Young-Woo to stand up for herself, as if to serve as a warning to everyone that there is someone telling Young-Woo to never take crap from anyone.
In multiple occasions, Su-Yeon also called out people's bad behaviour and ill intentions towards Young-Woo, as well as gave helpful advice to people who find it difficult to communicate with our titular attorney.
Su-Yeon was also instrumental in Young-Woo and Jun-Ho finally acting on their feelings because she helped them communicate to each other better.
Finally, we loved how Su-Yeon talks to Young-Woo bluntly because she knows that this is the best way to get to Young-Woo. She let Young-Woo process things and navigate through emotions by herself, but Su-Yeon made sure that she helped Young-Woo understand things when things get too complex. In multiple occasions, Su-Yeon also encouraged people to do the same, since she knows that Young-Woo doesn't understand subtext too clearly.


3. The cases showcased in the drama, while mostly exaggerated for dramatic purposes, also speak great truths
As with any legal drama, each episode of
Extraordinary Attorney Woo
focused on different cases, all reflective of real-life scenarios or issues.
https://www.instagram.com/p/CgfwABmJI8m/
One episode talked about a parents' disbelief over their child's mental health struggles simply because he was a 'good kid' who 'topped every class'. Another talked about a man who 'kidnapped' a group of children from a strict prep school to criticise educational learning systems that prevent children from having a holistic childhood. A recurring theme was also people not knowing much about the law and how it can help them proiect their personal assets no matter how small.
The drama not only covered side stories relatable to South Korean people but also to general audiences because it depicted realities that each of us experience — or can experience — to some extent. It also discussed the moral versus ethical dilemmas attorneys usually go through when dealing with cases.


Extraordinary Attorney Woo review: The not-so-great
1. Some scenes proved to be difficult to watch for some viewers
In the world of Extraordinary Attorney Woo, Young-Woo is the first-ever lawyer in South Korea who is within the autism spectrum. It follows the similar premise of The Good Doctor, another K-drama later adapted into a Japanese and a Canadian TV series, which follows the story of a savant syndrome-diagnosed main character first to enter the medical field in the country.
Pop culture has often provided a platform for discourse on many issues, including mental health. However, considering how sensitive issues are often treated poorly in media, it's inevitable for viewers to express concern whenever there's a new work gaining traction centred on such matters.
In fact, some South Korean parents whose children are diagnosed with ASD expressed concerns about how some of the scenes were treated and how Young-Woo was portrayed. And while other parents who share the same experience found the drama positive, the fact that the series caused waves in such light should serve as a reminder to producers that disorders should aim to inform and educate and must be treated with responsibility.


2. Jun-Ho's idealism and exceptional kindness
Okay, before everyone riots, hear us out: We love Jun-Ho. In fact, the world will be a better place if there were more Lee Jun-Hos in real life because he's one of the most non-judgemental, non-prejudiced, understanding, and kind characters we've seen in K-dramas and general television in a long while. He's a walking green flag for 99.9%of the series. However, we also think that 'too much kindness can also be hurtful' applies a lot to Jun-Ho's character.
Jun-Ho treated Young-Woo normally and was absolutely smitten with her. The drama didn't have a montage showing him researching her condition to better understand her (which we actually loved) but when it mattered the most, it showed that he did what he can to be a better fit for Young-Woo. Even so, he seemed to be completely oblivious to the fact that other people aren't as 'good' or as 'kind' as him and Young-Woo ended up spelling it out for him in several instances.


One of the most prominent examples of this was Jun-Ho asking Young-Woo to meet his older sister without telling his sister about Young-Woo's condition. Jun-Ho immediately thought that his sister would be understanding without even thinking about how other people harshly react to meeting Young-Woo for the first time. This resulted in a very awkward interaction, ending with Young-Woo overhearing the harsh words Jun-Ho's sister had to say about her.
Again, we love Jun-Ho's capacity for seeing and expecting the best in people, but because of this, he often puts Young-Woo in situations that further highlight how 'different' she is from others.


We're thankful that Jun-Ho was finally able to express his feelings for Young-Woo in a way that's easier for Young-Woo to understand in Extraordinary Attorney Woo season 1's ending episode. He enumerated all the things he wanted to say as clearly and as bluntly as possible, leaving Young-Woo no room to misunderstand him. We hope that this way of conversing continues in Season 2 to lessen any confusion between them.
We also hope that Jun-Ho becomes less idealistic and more practical in the way he introduces Young-Woo to people in his life. This is to prevent Young-Woo from feeling alienated even further when she's supposed to already be warming up to expanding her personal relationships.


Extraordinary Attorney Woo Season 2 plot, release date, etc.
Following the success of the drama's first season,
Extraordinary Attorney Woo
is already confirmed for a Season 2. Park Eun-Bin and Kang Tae-Oh will reprise their roles as Woo Young-Woo and Lee Jun-Ho, while the rest of the cast have yet to be confirmed. However, we hope that we'll be seeing the entire Hanbada crew back for Season 2, since the current ensemble is one of the reasons why we loved this drama in the first place.
No official release date has been announced yet but the drama will ideally run come 2024. This space will be updated with further details about the drama once it's available.
Next, check out the latest updates on Kim Go-Eun's newest drama, Little Women, here.
Comments, questions or feedback? Email us at [email protected].