This story was first published on 26 August 2022.
Game Of Thrones' (GoT) prequel House Of The Dragon (HotD) finally aired its pilot this August, receiving overwhelmingly good reception from fans of the first series, as well as fresh audiences and critics. And sure enough, it held its momentum until the Season 1 finale, leaving audiences even more excited for the confirmed Season 2 that's to air in 2024.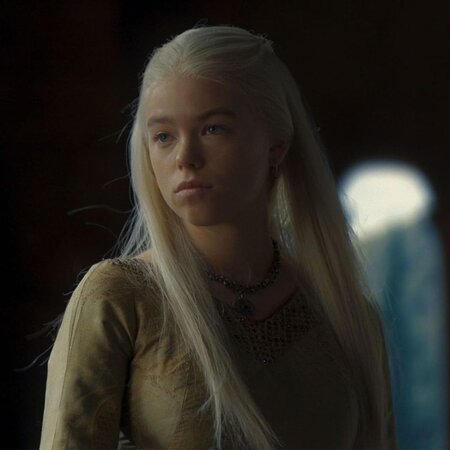 Interestingly enough, the hype surrounding
House Of The Dragon
wasn't as huge prior to the pilot release. Much of it can be attributed to the negative reception of
Game Of Thrones
' final season, which aired in 2019. Both series are based on George R.R. Martin's
A Song Of Fire And Ice
books.
Despite the growing popularity of the series, however, it's been recently reported that one of the showrunners, Miguel Sapochnik, decided to exit the series' hands-on production, leaving co-creator Ryan Condal to solely man the fort. Still, Sapochnik will remain as one of the series' executive producers and will be replaced by fellow GoT veteran Alan Taylor. Sapochnik is most known to Game of Thrones' fans as the man behind some of the first series' most iconic episodes such as Hardhome and Battle of the Bastards.
House Of The Dragon plot, cast, and finale recap
The
House Of The Dragon
storyline is set 174 years prior to the birth of Daenerys Targaryen (Emilia Clarke) who is one of
GoT
's most prominent characters. As the title suggests, the events of the series focus on the Targaryens (a.k.a. the legendary dragonriders among all of Westeros) and their rule over the Seven Kingdoms.
The story starts with a brief history lesson on how the Targaryens started ruling the Seven Kingdoms through their great ancestor Aegon The Conqueror. Aegon's grandson, Jaeherys I, who later became king, was faced with the dilemma of not being able to produce an heir. Jaeherys I ended up choosing between his granddaughter Rhaenys and his grandson Viserys (Paddy Considine). Guided by a patriarchal council, Jaeherys I chose Viserys.


Fast forward to Viserys' reign as king, he is faced with the same problem. His wife Queen Aemma (Sian Brooke) died from childbirth along with their newborn son, leaving him with only his daughter Rhaenyra (Milly Alcock, later Emma D'Arcy). A new council forms to discuss the issue of Viserys' succession, with divided opinions on whether Rhaenyra or Viserys' brother Daemon (Matt Smith) be named heir.
Rhaenyra, this series' protagonist, seems to mirror Daenerys (at least before GoT butchered her character). The princess is ambitious, spunky, and smart, as well as a great dragonrider. She recognises her limitations as a woman in the current system and wants to 'create a new world order' if given the chance.


Meanwhile, Daemon, is the city's Commander of the City Watch. Despite this, he's seen often lounging around the brothels on several occasions, avoiding council meetings, and showing his yearning to sit on the Iron Throne when King Viserys is away. In one occasion, Daemon and his guards went to 'have their fun' by brutally harassing and killing random people on the street. This behaviour infuriated Viserys, as well as the Hand of the King, Otto Hightower (Rhys Ifans).
After much deliberation given current circumstances, Viserys decided that the best person for the throne is Rhaenyra. He names her his heir, sharing the secret that only those in succession of the throne must know: according to a prophecy, a Targaryen must always sit on the Iron Throne. This same prophecy is also the one that Daenerys believed in throughout her entire quest during GoT, making things go full circle as the pilot episode of HotD wrapped up.
The tension following Viserys' choice to name Rhaenyra his heir continued on for the rest of the series, which had two major time skips mid-season. Rhaenyra's former best friend and Otto Hightower's daughter Alicent (Emily Carey, later Olivia Cooke) became Viserys' new wife, with Alicent's children — most specifically, her sons — challenging Rhaenyra's claim to the throne.
The constant power struggle between the Rhaenyra's Black party (in reference to the Targaryen banner colours) versus the Greens (referring to the Hightower's family colours) put the realm to a divide. It didn't help that Rhaenyra's marriages, both with Laenor Velaryon and (John MacMillan) and her own uncle Daemon led to more issues regarding the line of succession.
Eventually, King Viserys died, with his last breath delusions making Alicent believe that he was suddenly naming Aegon (his and Alicent's eldest child) his heir instead of Rhaenyra. The Hightowers proclaim Aegon as king, with the Houses of the Seven Kingdoms divided as to who they should rally behind.
Daemon starts getting ready for war on behalf of Rhaenyra. However, Otto Hightower extends an offer to Rhaenyra, saying that war can be prevented if they bend the knee to Aegon. Rhaenyra is promised full command over Dragonstone, the Targaryens' home keep, while her children are also to be given favourable positions in Aegon's court. Rhaenyra, knowing full well how war can cause unnecessary violence, asks Otto to give her time to decide.
In the hopes of finding out who will pledge behind House Targaryen, Rhaenyra reluctantly allows her children, Lucerys (Elliot Grihault) and Jacaerys (Leo Hart) as envoys to the other Houses. Lucerys ends up meeting Alicent's second son, Aemond (Ewan Mitchell) in the Baratheon keep, Storm's End. Aemond has always despised Lucerys and Jacaerys because when they were children, Lucerys took Aemond's right eye to defend Jacaerys.
When Lucerys was about to leave Storm's End riding his dragon Arrax, Aemond chases after riding the much-bigger dragon Vhagar. Aemond continues to demand revenge from Lucerys as they fly, but things take a turn when Aemond's taunting caused him to lose control over Vhagar. Vhagar bites off Arrax's body, causing both the remains of the dragon — and Lucerys riding it — to fall from the sky.
The final sequence of the episode shows Rhaenyra hearing about her son's fate, her expression changing into rage, all hopes of considering the Hightower's offer incinerated.
House Of The Dragon review: the good
1. It effectively brought back the GoT fever
Despite the many reservations we've had about this instalment considering the not-so-good delivery of
Game Of Thrones
' final season,
House Of The Dragon
definitely reignited the excitement we once felt for the first series. It's political, intriguing, and well, it's not short on majestic dragons, which all felt equally familiar yet refreshing for former
GoT
fans.
Kenneth, a fan of George R.R. Martin's books who's also seen the first series, shared that he's "glad the producers decided on a prequel because it's always great to know more history of the Houses and characters."


Meanwhile, Senior Features Writer Therese, who used to be a fan of the
GoT
franchise but was disappointed with how it ended, was intrigued by
HotD
's plot after researching it for a story. Upon watching the pilot, she expressed being pleased with how it mostly turned out.
"It's like Succession (an HBO dramedy starring Jeremy Strong) but with dragons," she shared.
Creative Lead Laura, who was also a fan of the first series, found House Of The Dragon to be perfectly pleasing as well.
"It was a good pilot so I'm really looking forward to seeing how the whole season pans out," she said.


2. The main female characters are treated more lovingly and fairly (to some extent) compared to Game Of Thrones
While the
Game Of Thrones
pilot focused more on the male characters of the show,
House Of The Dragon
highlighted more of the female characters. It focused on their ambitions, dreams, and loving relationships without antagonising their identities, as compared to the extreme contrasts represented by Sansa and Arya or Catelyn and Cersei in the earlier seasons of
Game Of Thrones
.
For example, Rhaenyra and Alicent's friendship was portrayed healthily (at least for now), despite their contrasting personalities. Rhaenyra never asked Alicent to be more like her and vice versa. Women were represented in different lights in the beginning of this series and all of them are shown to be more than just side-pieces to their male counterparts.
As the story progressed, women took more of the lead in the narrative, and they were also shown as amazingly multifaceted. Rhaenyra, Alicent, Rhaenys, and the major female characters in the story, embraced their femininity, motherly instincts, and vulnerabilities, while still being portrayed as strong, independent, and smart. They were also morally grey, which gives each of their characters more layers.
3. The House Of The Dragon presented hope for more — and better — diverse and inclusive casting
As compared to
Game Of Thrones
where people of colour (PoC) were only cast as lower class characters,
House Of The Dragon
presented hope in better diverse casting by having PoC characters in power-driven and influential roles. The prime example is Lord Corlys Velaryon (Steve Touissant) who is part of the king's council and Laenor Velaryon who eventually became Rhaenyra's first husband.
This casting has caused some backlash since people questioned the 'accuracy' of having people of colour in powerful positions in the government in what they consider to be a 'period piece'. But honestly, in a series where dragons and ice zombies exist, we never really understood why the idea of having PoC characters in the plot is viewed ridiculous that it only happened in this prequel rather than the main series.
Inclusive themes spotlighting mixed raced relationships, as well as LGBTQ+ and polyamorous relationships are also treated wonderfully in the series, with Rhaenys and Corlys' loving marriage, as well as Laenor and Rhaenyra's open union agreement.
The decision of the series' writers to allow Laenor to escape with his lover with the help of Daemon and Rhaenyra, compared to his unfortunate death in the books, also allowed better treatment for the character instead of him just being used as a plot device.
House Of The Dragon review: the not-so-great
1. The CGI's too… CGI and what happened to the lighting?
Now, we know that there are no dragons in real life so some computer magic was definitely used in this series (shocker!). But it's not the dragons that are the problem; it's the sets. As compared to
Game Of Thrones
where the sets combine real filming locations in Spain or Croatia,
House Of The Dragon
looks like a video game. It's not that bad and it doesn't really affect the storyline overall, but if you're very particular about the immersive experience of the series, there's something about the graphics that is a bit distracting.
We totally understand, of course, that limitations due to the pandemic might've caused accessibility issues to more filming locations. Thankfully, as the series progressed, this minor issue somehow got addressed, but it's definitely worth pointing out considering the glaring difference between the earlier and later episodes.


With one cinematography problem gone, came another in the later episodes starting from Episode 7. Some scenes ended up looking too dark for audiences to even make out what was happening. The lighting conditions were so bad that you really had to squint and turn up your TV's brightness to even see the outline of the actors. The creators of the show explained that it was because they had to post-edit the colours because of the weather during the actual shoot which is totally understandable. But hey, we hope in Season 2, we get less of these blackout shots for a better viewing experience.



Where to watch House Of The Dragon
House Of The Dragon
is available for streaming on HBO Max.
(Cover photo from: @houseofthedragonhbo)
Next, check out our predictions for Stranger Things Season 5 here.
Comments, questions or feedback? Email us at [email protected].