BLACKPINK's much-awaited "comeback" album BORN PINK has finally arrived this month, two years after the release of their first full-length studio album titled BLACKPINK: The Album.
Prior to the full drop of BORN PINK, songs Pink Venom and Shut Down were released by the four-member group composed of Jennie, Lisa, Rosé, and Jisoo. These two songs earned generally good reactions from BLINKS (BLACKPINK fans) and other K-pop fans.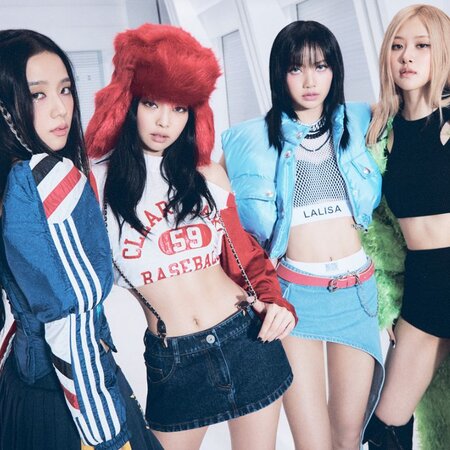 But how exactly does this new release fare against the group's previous hits? Our full review of BLACKPINK's BORN PINK album below.

BORN PINK songs: tracklist breakdown and review
BLACKPINK's
BORN PINK
has eight songs in total, with tracks ranging from electrifying pop to more rock and roll- and hip hop-inspired sounds. All tracks have the 'girl power anthem' energy, which is to be expected from the girl group known for channelling a fierce, femme fatale presence.
Pink Venom was an instant hit, especially on TikTok, and we totally get why. It's a song that is quintessential BLACKPINK, with its danceable beat and hard-hitting notes matched with lyrics that switch back and forth between English and Korean.
As for Shut Down, the group's second single from this album, the classical strings are paired with fast-paced beats and tongue-twisting rap lines that feel a bit more experimental compared to BLACKPINK's previous songs. It's fresh and catchy, showing that BLACKPINK has more to offer than their usual pop and electro-synth music.

Typa Girl and Yeah Yeah Yeah (co-written by Jisoo and Rosé) are quite interesting since they're both reminiscent of the Western hits that mix dynamic guitar riffs, synth disco sounds, and clicky beats. And while these songs are fun to listen to, Typa Girl can easily be mistaken as a Nicki Minaj or Iggy Azalea track if it suddenly plays on shuffle, while Yeah Yeah Yeah sounds like a confused retro pop song that's easily skippable.
The second half of the album takes a sudden turn, with ballads, semi-ballads, and contemporary R&B-esque tracks coming into the mix.
Rosé's solo song in the album, Hard To Love, is an easy track to listen to given its neo-soul vibe. But the lyrics fall into 'sad girl' territory with lines like "Here I am yet once again with the same old story/You don't see the issues, I got them," and "You want all of me/I can't give that much/so don't fall too hard/ 'cause I'm hard to love".
The track feels like an anti-thesis to tracks like Shut Down, Typa Girl, and Tally which all have that independent, 'I do what I want' messaging. However, if you listen to the tracklist consecutively as intended, the song ties into a bigger story which kind of makes sense for the narrative.
Next, The Happiest Girl, the album's sole pure ballad, is actually a standout not just because it's a nice break from the dynamic tracks in the album, but also because it champions the members' smooth vocals that convey the emotional impact of the song perfectly. The song's delivery is also complemented with soulful runs along the way. It's a great 'moving on' song, talking about the pains of a breakup and acknowledging each party has a fault in the outcome of the relationship, but taking command of what happens next, saying "I can stop the tears if I want to".
The album ends with Ready For Love, which is a fun 'I want you' type of song. The melody reminds us of BLACKPINK's Lovesick Girls, which is also a preppy pop song with a typical beat-drop chorus.
BORN PINK review: the good

Prior to this comeback, BLACKPINK's Lisa, Jennie, Jisoo, and Rosé pursued solo work, which definitely allowed them to get more in touch with their individual personas as artists, while still being BLACKPINK to the core. This definitely showed in the BORN PINK album, with their vocals significantly more powerful than before. This album also allowed them to explore different genres and sounds as artists, showing us BLACKPINK's versatility.
BORN PINK review: the not-so-great

While BORN PINK has a story to tell, it doesn't really make it unique from BLACKPINK's other releases. This makes the more technical aspects of the album the focal point, which is a bit confusing.

For one, the mix of genres makes the listening experience feel less cohesive, as if you're listening to three different albums on shuffle. It fails to capture what BORN PINK's musical identity is.
It also feels a little more watered down and made to fit a more Western audience. This is because most of the tracks highlight familiar sounds and styles similar to what we currently hear in the Western music scene. The amount of English songs and lyrics in the album also gives it a detached feel from K-pop.
Overall, BLACKPINK's BORN PINK album is nothing short of exciting. But it can definitely feel a bit underwhelming especially since it doesn't really add a variation to BLACKPINK's current discography. Still, it highlights the group's growth.
Listen to BLACKPINK's BORN PINK album here.


Comments, questions or feedback? Email us at [email protected].