This story was first published on 27 April 2022.

"When is BLACKPINK making a comeback?" is the question the BLINK fandom has been asking for quite some time now. Jisoo, Jennie, Rosé and Lisa's last album THE ALBUM dropped in 2020 October — that's almost a year and a half ago! — so fans are definitely hungry for new music.
Well, good news! The quartet is officially back with Pink Venom from their latest album Born Pink. The song officially entered the Billboard Hot 100 charts at number 22.
On 31 July, the group released a trailer for its upcoming album Born Pink. The teaser revealed that BLACKPINK will launch a pre-release single in August, while the full album will drop in September.
Ahead of the release, the group announced its plans for the physical release of the album. And, Blinks, it's going to be big! Expect a box offering that includes a CD, package box, lyrics sheet and an 80-page photo book. On top of that, there will also be photo cards, postcards, a sticker and two instant films. You can preorder the box — and more goodies now here.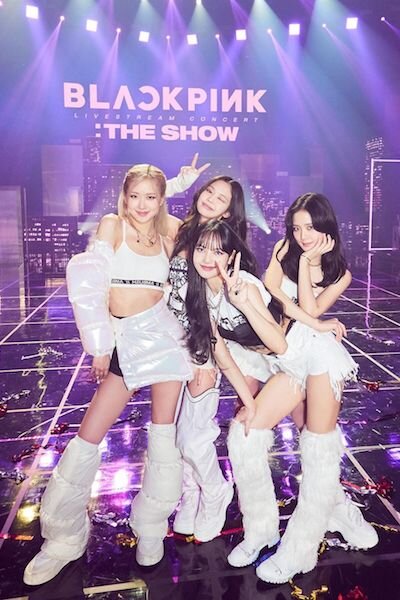 The pre-release single is called Pink Venom and is launched on 19 August 2022. You can now pre-save the track on Spotify and Apple Music. You can also catch the teasers on the group's Instagram account. Watch one below!
BLACKPINK also performed Pink Venom at the upcoming MTV Video Music Awards last 29 August 2022. This production number marked the group's first time performing at an awards show in the United States.
YG Entertainment, the agency of BLACKPINK, has also shared that the girl band will do a world tour in late 2022. What's more, it's touted to be the "largest-ever world tour for a K-Pop girl group". The tour will start in October 2022 and will end in June 2023. The quartet is coming to Singapore on 13 May 2023.
Before the official announcements, there were several clues that BLACKPINK will be releasing new tracks. Here are some hints that point to the idol group's imminent comeback.
Jennie's new hairstyle
Jennie's always on top of beauty trends. Sometimes, she even creates them. But her new hairstyle might be more than her keeping with what's in vogue, it may also be a huge clue that BLACKPINK is having a comeback soon.
The 26-year-old singer and rapper dyed her signature black locks with a light orange shade, that fans speculate is related to the concept of BLACKPINK's new release in 2022.

Jennie's guest appearance at The Game Caterers 2
The next clue also came from Jennie. She mentioned BLACKPINK's comeback in passing during an episode of The Game Caterers 2, a novelty show on producer Na Young Suk's YouTube channel where he plays games with different celebrities.
"BLACKPINK [is] preparing for a comeback. I don't know if I'm allowed to say this, but since I'm here on my own today, I'll say what I want. Please cheer us on a lot," Jennie said during the segment. A report by Sports Donga on the comeback alluded to Jennie's statement and added that a source has told them that it's happening in June.
Jisoo teased that "the song" is really good
#BLACKPINK's #JISOO teases the group's comeback in new Weverse post:

"The song is really good ☺️" pic.twitter.com/0A9m9k0Yce

— Pop Crave (@PopCrave) March 22, 2022
Jisoo also teased BLINKS via the Korean app and web platform Weverse with a post that translates to "the song is really good." This led fans to believe that the upcoming single is already in its final stages and is ready to drop.

Somi's accidental leak during an Instagram Live
Canadian-Dutch-Korean singer Jeon Somi, who is under the same label as BLACKPINK, accidentally revealed a portion of an unreleased BLACKPINK track while on Instagram Live. It was only about two seconds but fans were delighted with the unplanned "teaser".
Are you excited? We definitely are!
This article will be updated with details on BLACKPINK's comeback as soon as more information becomes available.
(Cover photo from: @blackpinkofficial)
Next, meet the members of BTS' agency's first girl group LE SSERAFIM.

Comments, questions or feedback? Email us at [email protected].