This article was first published on 8 April 2022.
Make way for LE SSERAFIM members Sakura, Chaewon, Garam, Eunchae, Kazuha, and Yunjin! The six-member K-pop group made its big debut in May with a debut single titled, "I'M FEARLESS".
A lot of fanfare surrounded the group even before its debut because LE SSERAFIM was the first idol girl band from the BTS' agency, HYBE. The group is also produced in collaboration with its recently acquired entertainment company, Source Music, which is known for creating the now-disbanded popular K-pop group GFRIEND.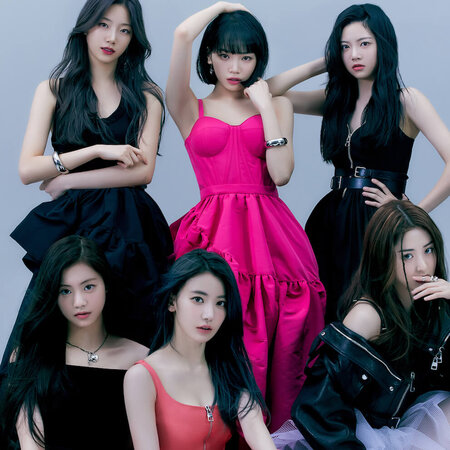 Some people have compared LE SSERAFIM to BLACKPINK because of its fierce and feminine concept. Solidifying its edgy appeal is the group's enigmatic name itself, which is an anagram for the troupe's motto, "I'm fearless".
Meet the LE SSERAFIM members
LE SSERAFIM members are composed of familiar and fresh faces. Fans of IZ*One, a highly successful temporary girl group formed on MNET's reality competition show Produce 48, will recognise its former members Kagoshima-native Sakura and Seoulite Chaewon.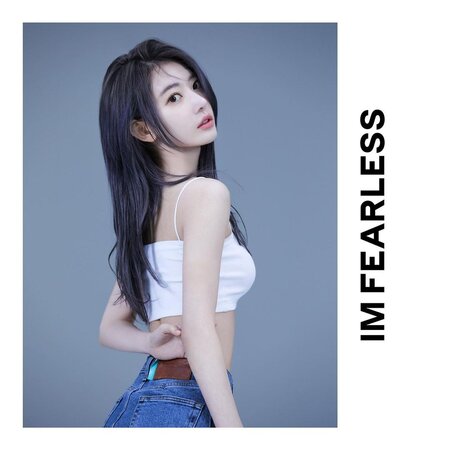 Another former Produce 48 contestant, Korean-American Yunjin (Jennifer), is also part of the group. The fifth member is Kazuha, who is born in Japan's Kochi Prefecture but grew up in the Netherlands. The group's maknae (meaning its youngest member) is Eunchae who is born in 2006 and has been training under Source Music for over a year. The group is completed by 2005-born member Garam who was embroiled in a bullying controversy weeks before the group's debut.

LE SSERAFIM member Garam controversy
LE SSERAFIM member Garam faced bullying allegations a month before the group's debut. The controversy started as soon as teaser photos and videos were launched for the 16-year-old soon-to-be-idol. Several users who claimed to be Garam's former schoolmates alleged in different Korean online communities that she was a school bully who drinks and smokes.
However, HYBE released a swift statement saying that an investigation was already made and that the allegations were false. HYBE further added that Garam was actually a victim of bullying herself.
[공지] 르세라핌 김가람 관련 의혹에 대한 입장 pic.twitter.com/V9hxM2ZaV7

— SOURCEMUSIC (@SOURCEMUSIC) April 6, 2022
The agency also warned that it will take legal actions against defamatory statements because Garam is a minor. A few weeks after the group's debut, Garam was put on an indefinite hiatus from the group's promotional activities pending the ongoing investigation.
Garam was officially kicked out of the group on 20 July. Source Music released a statement saying, "We extend our sincerest apologies to our fans and to those who have shown love and support to the group for causing concern over the controversy involving the member." LE SSERAFIM will proceed as a five-member group instead.
On 10 August, Garam seemingly made her first statement regarding the matter on an Instagram profile that claimed to be the former LE SSERAFIM member's friend. Garam explained that the allegations were not true and shed more light on the documents that were released regarding a previous school sanction, which is said to be regarding the rumoured bullying accusation. She said that she was, in fact, defending a friend from her supposed victim who shared photos of Garam's friend online without her permission.
HYBE and Source Music have declined to comment on Garam's most recent statement, stating that since she's no longer under contract with them and will not return to the LE SSERAFIM.
Several K-pop idols have faced bullying controversies in the past including (G)I-dle member Soojin, who ultimately left the idol group.
LE SSERAFIM to comeback with new EP
LE SSERAFIM is making its first comeback with an EP titled, "ANTIFRAGILE". It will be released on 17 October, 5PM SGT and is now available for pre-order on Weverse.
(Cover photo from: @le_sserafim)
Comments, questions or feedback? Email us at [email protected].