What turns a fad into a cultural phenomenon? What's The Hype Around delves into the influences and longevity of the biggest, hyped-up trends right now.

You don't have to be a fan of K-pop to know South Korean boy group BTS (also known as Bangtan Boys, roughly translated to Bulletproof Boy Scouts). But if you need a refresher as to who they are or what their level of fame is like, then you're in the right place.
After snagging three number one albums in the U.S., six MTV Music Awards, four Billboard Awards, four American Music Awards, and a staggering bunch of other achievements in their relatively short seven-year run, what else lies beneath the surface of the BTS craze? Let's find out.
Hailing from neither of South Korea's entertainment powerhouses (SM Entertainment, YG Entertainment or JYP Entertainment), seven-member group BTS formed in 2010 — composing of Jungkook, V, Jimin, Jin, Suga, RM, and J-Hope — and surprisingly rose from then-small agency Big Hit Entertainment. The agency was almost at the brink of bankruptcy in 2007 prior to the group's debut, only staying afloat thanks to the local success of their other talent groups, 2AM and 8Eight.

When BTS blew up into an international sensation as soon as they debuted in 2013, the group catapulted the company's potential to oust 'the big three' in terms of reputation and market value within and outside of South Korea's entertainment industry. In 2019, the company reported a massive 132 per cent increase in profit compared to their 2017 numbers, with BTS at the forefront of their popularity and sales. Just recently, the group members were declared as official stockholders of the company. Now, that's what we call star power.
The group has also produced consecutive record-breaking albums and social media launches, the most recent being their latest music video
Dynamite
hitting more than 100 million views on YouTube in less than 24 hours after posting. The group also made their debut at number one on the
International Billboard Hot 100
chart in the same launch, with their previous single
On
peaking at number two
just months prior.
The accessibility of the Bangtan Boys
You would think that given their track record, BTS would have been an established group in their home base, South Korea. But in reality, with large waves of K-pop groups debuting from SM, YG, and JYP at the time, BTS was, frankly speaking, just another boy group going with the flow of the local industry. But what really helped the group get its international footing is their mastery of social media.
Apart from building a community that feels connected and accessible to their fans, BTS and Big Hit ensured that talents have more freedom over the content they push out online. This felt fresh and new if compared to the industry's very restrictive idol nature. The song covers on their official Soundcloud account also expanded their reach, considering that not a lot of K-pop groups utilise this platform.

The growing buzz over BTS at the time, especially with their rising Western fanbase, eventually led them to become the first South Korean group to perform at the American Music Awards in 2017. And sure, K-pop already had its foothold in the Western market long before BTS came into the picture, but the group served up many firsts as an Eastern musical act, appearing on talk shows and mainstream music events in the West without necessarily adjusting their music style — or language — completely for foreign taste. Undeniably, this helped heighten Eastern music into the Western market without being necessarily treated as a niche.
The ARMY behind BTS

An artist is nothing without their fans. And for BTS, their aptly named fanbase ARMY is just as reputable as the group itself. The term refers to Adorable Representative M.C. for Youth, which is a military symbology that BTS as a group believes in. It is the correlation of the military with body armour and how the two always come together as a unit (again, in reference to the meaning of Bangtan), which is representative of the bond that the group have with their loyal fans.

Jiezl Magsanoc, a BTS fan since 2016, shared that she became an ARMY when her curiosity about the group reached new heights after "seeing fans, regardless of the video content, keep talking about them all the time. No matter how small, as long as something reminds them of a certain member or the group itself, they never fail to bring it up."

This led her questioning, "Why is everybody excitedly—and proudly—talking about them?" She then looked them up, realised that she's listened to some of their tracks before and led her to dive deep into their discography.
"The turning point in my fan timeline, that made me vow to support their music starting from that point in time, was the song
Butterfly
. Every song I've heard so far from them was beautiful and meaningful.
Butterfly
was especially so. It was a poetic experience and I can still feel how awed I was when I first listened to it. From then on, it was history."
For Hazel Perez, the way BTS passionately produce their songs and performances led her to become a fan. Approaching her fifth year as an ARMY, she said: "They write with messages that uplift spirits and become a source of inspiration. They are also monster performers — the greatest and the best I've ever seen. The first time I saw them live is really my turning point as an ARMY. I went there just by curiosity (since my cousins are the OG fans) but got out of the arena shouting that I've been a convert."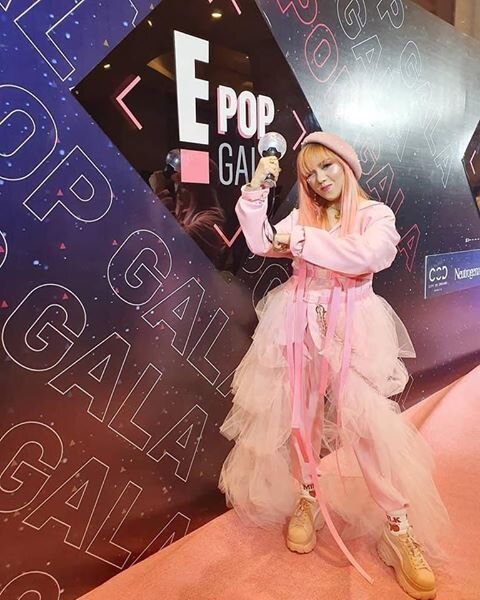 At the moment, her collection of BTS memorabilia include "albums, hip-hop monsters, BT21, BTS dolls, BTS lego, and some random stuff." She also shared that the most important parts of her collection are her "ARMY bombs — the fan lightsticks that I've brought along to the four of BTS concerts here in the Philippines."
"No matter how famous they've become and despite all of the achievements they've acquired from music show wins to being the first artists in this century to have a number one debut song on Billboard 100 for two weeks straight, they still remain as humble as they were seven years ago," said Adrienne Cabahug, another ARMY.
Adrienne also shared that the way the group "show other sides of themselves [to their fans] never fail to evoke heartwarming feelings." From the personality of each member to their holistic bond, BTS exudes this unique charm that enabled them to create such a solid fanbase.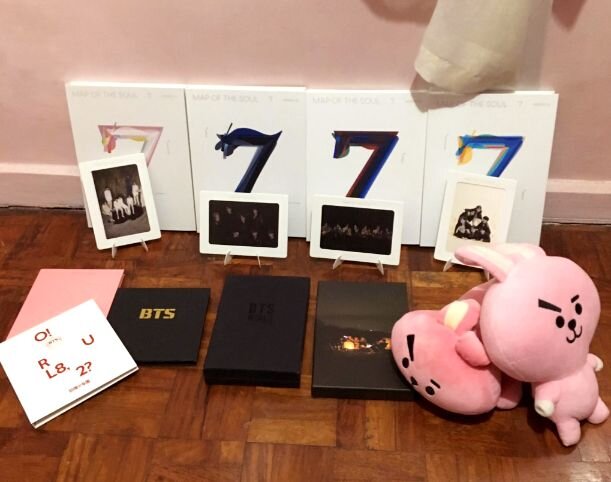 Jiezl added that BTS' freedom in their content also sets them apart from other groups, which allows for more involvement of each member in the creative process of every album and performance. But most importantly, it is the fact that "despite the overwhelming achievements, they are always self-reflective of their impact, and their purpose remains grounded. They are also active participants when it comes to charities and movements both local and global."
Why is Barefoot College's Digital Night School called a night school? 🌃📖

Their purpose is to make education more accessible for rural, remote and underprivileged children with responsibilities during the daytime, which prevents them from attending the usual class hours. https://t.co/BibYHNU6GG pic.twitter.com/2RDGJtq11y

— One in an ARMY⁷ Charity Project 👣🏫 (@OneInAnARMY) September 10, 2020
It's interesting to note that these efforts resonate well with their fanbase, as ARMYs have initiated countless charity projects in the name of BTS for years, their most recent raising USD1 million funds for the Black Lives Matter Movement earlier this year. Talk about the power of influence in action.

Controversies before and during their fame
As with most artists in the industry, the group also had their fair share of controversies.
Starting off with some of the members' individual plights in the industry, Jungkook ran into some
conflicts
with fellow K-pop boy group EXO-L's fanbase when the BTS member was accused of copying EXO's style, causing tensions between the groups' followers. Thankfully, when their respective fanbases learnt that the two groups were actually close in real life, the issue was steadily extinguished.
The group's main rapper RM was also
accused of plagiarism in 2015
, who said that the BTS member used a similar-sounding lyric from an underground artist for the track 'U'. RM graciously addressed the accusation, claiming that the lyric was inspired by other references. Even so, he still apologised to the accuser to clear the misunderstanding, eventually closing that chapter.

However, it's not all clean resolutions and gracious moments for the group when it comes to controversies. Their biggest one yet would probably be back when they were just starting to rise to fame as BTS was accused of misogyny due to certain tracks in their earlier releases. One of which was War Hormone in 2014, where some of the lyrics refer to women as 'best gifts' and indicated that women should 'wear heels more often', which is perceived by many as objectifying and unnecessary.

Several tracks and soundbites also followed these instances that led to Big Hit management's intervention, leaving an official statement on behalf of the group. The company also committed to educating their talents on the matter, which seemed to have paid off as BTS' discography completely grew out of that phase since.
But while everything seemed to go smoothly and steadily for the artists, their now-grown fanbase is also causing controversies for the group. Some fans are attacking non-BTS followers for using the purple heart emoji or the colour purple in a non-BTS-related context after BTS' V made up the phrase
"I purple you"
as an alternative way of saying affection.
One of the most popular victims of this unsolicited behaviour is AKB48 member and Japanese idol Minami Minegishi, who was bashed by the ARMY simply by posting about her purple nails on Instagram. Other fanbases have also expressed their distaste for this behaviour after being threatened by ARMYs if they use purple hearts outside of BTS related-content.
Hazel shared her two cents on this. "The purple heart issue is childish and was blown out of proportion and used by people for clout, social media, and engagement-hungry people who would do anything to make our family look bad for the general public. We, ARMY, are more than that because like BTS, our idols, we advocate respect and love for everyone regardless of our differences."


Jiezl also reacted, saying, "I get that fans can have the reputation to be loud, annoying, and sometimes have a sense of exclusivity, which can lead to a poor image of the group they support. But instead of adding fuel to the fire, it's best to ignore and refrain from the trivial discourse. Not everyone in the fandom is like that anyway."

Is BTS worth the hype?
Whether you love them, hate them, or don't really care much about them, BTS is undeniably a group that is shaping the music industry we know of today. On the same wave as Beatlemania in the 60s or the One Direction phenomena in the 2010s, the BTS effect is something that already
made its mark in today's cross-cultural and digital entertainment
playing field.
In South Korea, their agency's style of giving talents more freedom in the content creation and production is still considered different and revolutionary, which leaves us hopeful as to
how it will affect the future of K-pop in the long run
given the success of BTS. And of course, on the global aspect, while Eastern music has already been its own industry powerhouse for the longest time, BTS' existence allowed for Asian music to be more than just a novelty.
From a collective point of view, there have been hiccups here and there along the way, be it on the artists themselves or their fanbase or anything else that comes in between. But is BTS worth the hype? If we're letting the numbers and their track record do the talking, it's easy to conclude that the answer is pointing to an irrefutable and a resounding yes.
(Cover photo from: @bts.bighitofficial)
Comments, questions or feedback? Email us at [email protected].