The perfect playlist now exists thanks to Spotify Blend's latest update. Introduced in 2021, Spotify Blend allows multiple users to co-create a personalised playlist. Now, imagine doing that with your favourite K-pop idols!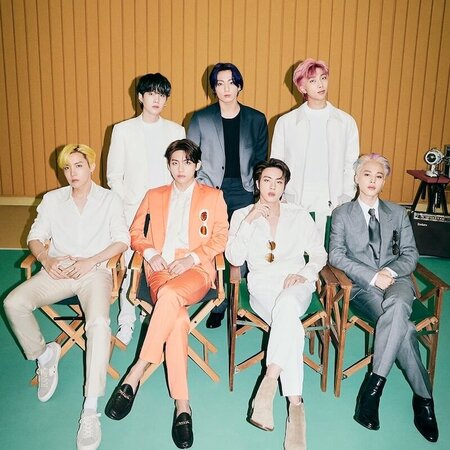 Yes, that's right. Spotify Blend now has a feature that will allow you to merge your most-played tracks with your idol's recent fave songs in one neat playlist.
Which K-pop bands are featured on Spotify Blend
As of now, there are six K-pop artists that are available on Spotify Blend: BTS, Stray Kids, ENHYPEN, TOMORROW X TOGETHER, NMIXX, and AB6IX.
How to start a blended playlist with these K-pop groups? Just go tap search "blend" on Spotify and the options will pop up. You'll see them named as "band + your username". Once you've "blended" with your favourite K-pop idols, a curated playlist will appear. Listen and enjoy!
But that's not all! You'll also be able to receive a "share card" that shows how similar your music tastes are to the artist you chose to blend with. If you want to flex how compatible your music preferences are, you can share the card on Instagram, Facebook, Snapchat, or Twitter.
K-pop idols are not the only artists available for you to blend with. Spotify Blend also features various singers such as Charli XCX, JO1, Kacey Musgraves, Lauv, Megan Thee Stallion, BE:FIRST, Mimi Webb, NiziU, Tai Verdes, Xamã, Camilo, Diplo and more.

(Cover photo from: @bts.bighitofficial)
Next, check out Lush's new podcast for your me-time sessions.
Comments, questions or feedback? Email us at [email protected].