Stranger Things
Season 4 Volume 2's final episode set our expectations high for the fifth and final season.
Some of our favourites survived the vicious battle with Season 4's big bad Vecna ("slash-One-slash-Henry", according to Maya Hawke's Robyn), while some met unfortunate fates. The season also ended on an ominous note, leaving us equally scared and excited for what's to come, especially considering how emotional this previous season has been.
While there's still no release date for Stranger Things Season 5, it's safe to assume based on the Netflix series' timeline that it'll probably take more or else two years before the series comes back. But this gives us more than enough time to crack our knuckles and get our thinking caps on to share our Season 5 plot predictions based on Season 4's ending.
Stranger Things Season 4 Volume 2 finale recap
Of course, we need to look back at Season 4's finale to gather some evidence for our Season 5 predictions. Season 4 happened in three different locations (Nevada, Hawkins, and Russia) with each storyline concerning different sets of characters happening consecutively.
If you want a recap of the episodes prior to the finale, we did a summary of Season 4 Volume 1 here.


Characters in Nevada
Season 4 ended with a two-part finale. It started with Eleven (Millie Bobby Brown) emerging from her sensory isolation trance and gaining back her powers. She finds out that her friends are in danger and demands to see them, much to Dr. Brenner (Matthew Modine) a.k.a. Papa's protests. To prevent Eleven from leaving, Dr. Brenner injects her with a sedative. However, while Eleven was made weak, government agents started to take hold of the facility she's in, hoping that they can capture her once and for all.
Mike (Finn Wolfhard), Will (Noah Schnapp), Jonathan (Charlie Heaton), and Argyle (Eduardo Franco) arrive just in time to see Eleven and Dr. Brenner escaping. Eleven takes down the government agents with her powers. Dr. Brenner, on the other hand, took a critical hit that signalled he wouldn't make it. Dr. Brenner gives Eleven one last goodbye, saying that despite everything he's done and what Eleven thinks of him, she will always be his one and only family. Eleven leaves with Mike and the rest.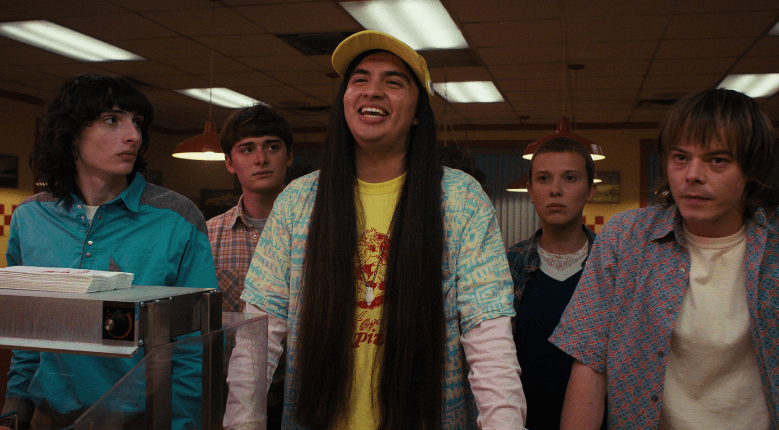 Characters in Hawkins
Vecna (Jamie Campbell Bower) shows Nancy (Natalia Dyer) his plans to destroy Hawkins through a vision. He then releases Nancy from his clutches, instructing her to tell Eleven what she saw because it is Vecna's act of revenge.
Nancy relays Vecna's message to Steve (Joe Keery), Robyn (Maya Hawke), and the rest of the kids, and they devise a plan to stop Vecna. Max (Sadie Sink) offers herself as bait, saying that if she survived him once then she can do it again. Lucas (Caleb McLaughlin), who used to be Max's boyfriend, was against the idea. However, seeing that they don't have any choice, Lucas promised to stick with Max to make sure she survives the plan.
Dustin (Gaten Matarazzo), Eddie (Joseph Quinn), and Lucas's sister Erica (Priah Ferguson) also take part in the mission.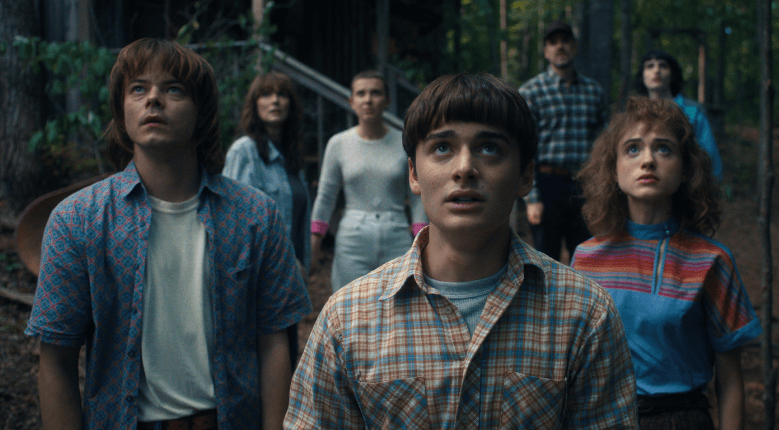 Characters in Russia
Moving on to the adults of the series, Hopper (David Harbour), Joyce (Wynona Ryder), Enzo (Tom Wlaschiha), and Murray (Brett Gelman) try to escape Russia with the help of the smuggler Yuri (Nikola Đuričko). However, they realise that Yuri's escape plan was a sham and they devised another one to check in on the status of the kids at Hawkins.
How all three storylines converge
Eleven realises that they won't make it in time to return to Hawkins to help Max and the rest of their friends. She decides to 'piggyback' on Max's consciousness, thinking that she can battle Vecna through Max. Mike and the rest of the crew found a way to create a makeshift sensory isolation tank for Eleven to test out her theory.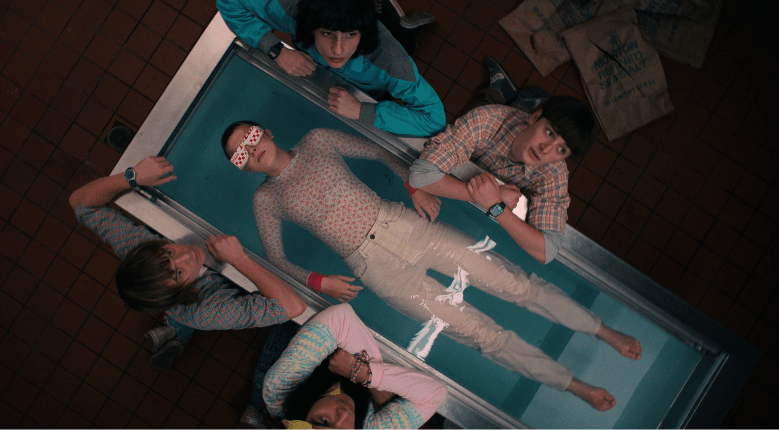 Eleven and Max meet in Max's subconscious and the battle against Vecna begins. Meanwhile, Steve, Robyn, and Nancy hunt Vecna's unguarded body in the Upside Down while Vecna is busy pursuing Max and Eleven. Dustin and Eddie distract the Upside Down bats to keep them away from Steve and co. On the other hand, Lucas and Erica guard Max's body which is under Vecna's trance.
In Russia, Hopper and Joyce also realised that they will not make it to Hawkins in time. They remembered that there are 'particles' of the Upside Down present in the Russian prison where Hopper was detained, which will allow them to battle with the Upside Down creatures even if they're not in Hawkins. They ended up fighting the Mind Flayer and the Demodogs, which are Upside Down creatures introduced in the earlier seasons of the series.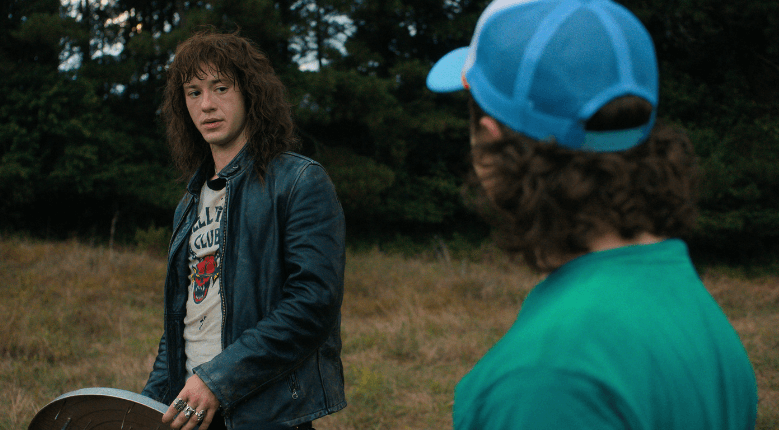 What happens during the final battle of Season 4 Volume 2
Eddie ended up sacrificing himself for the mission despite Steve telling him earlier on to "not be a hero".
Vecna's backstory was revealed and we learn that he's behind everything that's been happening to Hawkins since Season 1. Vecna also succeeded in killing Max. This completed his curse, which opens four gates to the Upside Down all converging at the centre, literally tearing down Hawkins from the ground up. This resulted in dozen of deaths and destroyed homes.
However, since Vecna is still in his tranced state battling Eleven, his unguarded body remained free for Steve, Robyn and Nancy to destroy. They partially succeeded, with Nancy's final shotgun blow sending Vecna's body outside the lair walls. This caused every creature related to the Upside Down to collapse, including the ones in Russia that Joyce, Hopper and their crew were fighting off. While the impending doom seemed to have ended at that, Steve, Robyn, and Nancy realised that Vecna's remains vanished into thin air.
With Vecna's disappearance, Eleven was finally able to come to Max's aid. She used her powers to try and bring Max back to life.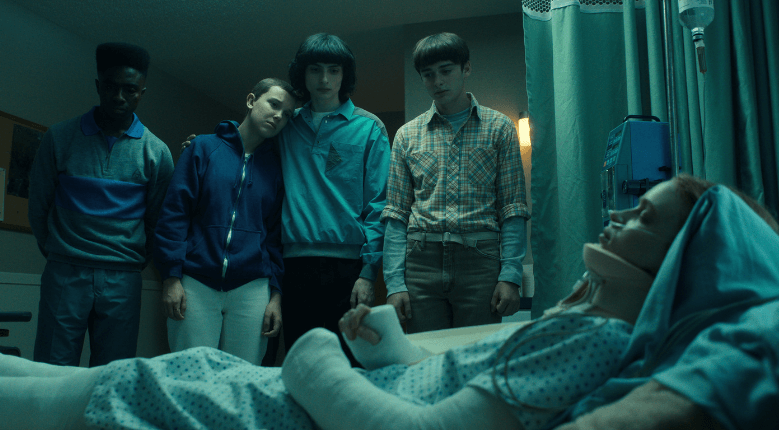 "Two days later"
After the battle with Vecna, we find out that everyone somehow found their way back to Hawkins. There was a two-day timeskip, revealing a cast reunion that's been long overdue since the beginning of Season 4. The audience learns that the residents of Hawkins thought the events of Vecna's curse were nothing more than a massive earthquake. The entire town is recovering, with the main cast helping out in the efforts to restore the town's morale.
The crew visits Max in the hospital where Lucas and Erica are looking after her. Lucas informed them that Max was in a coma, completely unaware that Eleven was responsible for bringing Max back to life. In secret, Eleven tried to contact Max using her mental trance but for some reason, Eleven couldn't find any trace of her friend.
The series ends with Eleven and the rest of the gang finding smoke, ash, and dead vegetation seeping through one side of Hawkins from the Upside Down. Will, who was one of Vecna's first victims from Season 1, claimed that he can still feel Vecna's presence and that bigger things are just about to begin.


Stranger Things Season 5 plot predictions
All caught up? Let's get to our major guesses for the final chapter of this series.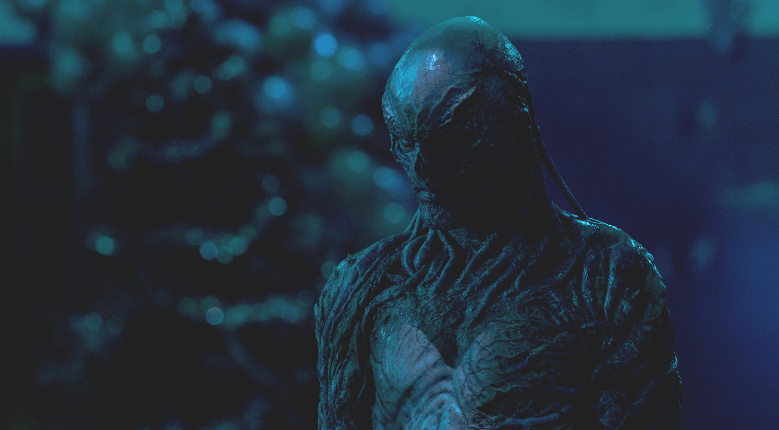 1. Will and Vecna's connection will be the centre of Season 5's narrative
Will's connection to the Upside Down is somewhat parallel to Vecna in a way that both characters ended up staying in the realm longer than they should. Will was lucky enough to come back as himself, to some extent, but throughout the series, it's clear that being trapped in the Upside Down changed something in him. We've been waiting for some kind of development on this throughout the seasons, but Will was pushed as a supporting character after his return at the end of Season 1. Season 5 may just be the payoff we've been waiting for all this time regarding his character.
A major turn we see happening is how Will and Vecna might pull a Harry Potter x Voldemort dynamic in the final season. Will is the only one who can feel Vecna's full presence, which might be an advantage and a disadvantage to Will and his friends. Vecna might use Will as an anchor to see through the Hawkins crew's plans while Will might think of sacrificing himself to deal with Vecna once and for all. Either way, we totally see the writers taking advantage of Will and Vecna's parallelisms to create an emotionally compromising final season.
It's also confirmed that there will be a time jump for Season 5, which may factor in the significant development in the strength of Will and Vecna's connection.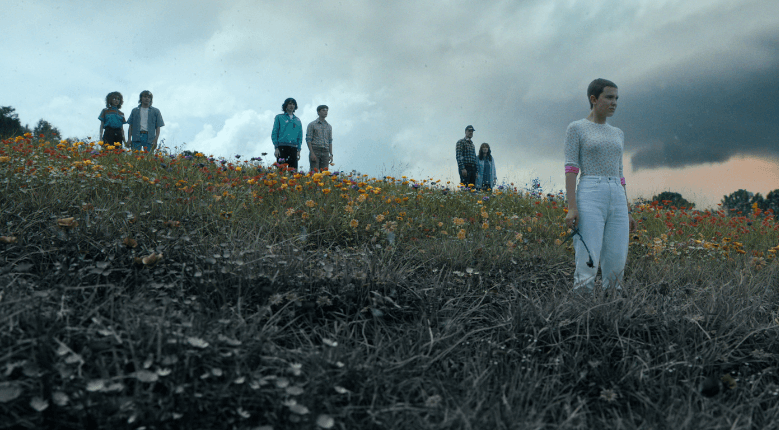 2. Max is being held captive by Vecna
It's the first time that Eleven revived someone back from death using her powers, which makes us question the effects of this on Max. Eleven couldn't even sense Max's subconscious, which should still exist even if Max is in a coma. This leads us to think that maybe Eleven was only able to bring back Max physically but Max's consciousness is still trapped in the Upside Down with Vecna.
If proven true, Max might also serve as another key to defeating Vecna since she will be the Hawkins' crew's direct connection to the Upside Down aside from Will's remote relationship with the realm.


3. Someone in the core group will die
Judging from Stranger Things' history, the main characters usually come out unscathed no matter what the odds are. Lovable new characters always take the hit, with Eddie being Season 4's casualty. And while we thought Max was really a goner, the series proved that it's not ready to kill off any of its main cast — yet.
With the fifth and final season coming up, it might be considered cheating if everyone comes out of this supposed epic battle alive.
Our candidates for main character deaths are Will and Eleven. While we wouldn't want either of them to go, we can see it happening considering how big their roles are in defeating Vecna.
Steve and Hopper are also options since they are the stereotypical 'hero' figures of the core group. Steve's death might also put the whole Steve-Nancy-Jonathan love triangle to an end, with either Nancy and Jonathan ending up together or Nancy and Jonathan parting ways after Steve's passing. It's not far off since Steve reflecting on his past relationship with Nancy has been a big part of Season 4 which will cause an extra emotional impact should they axe him in the finale.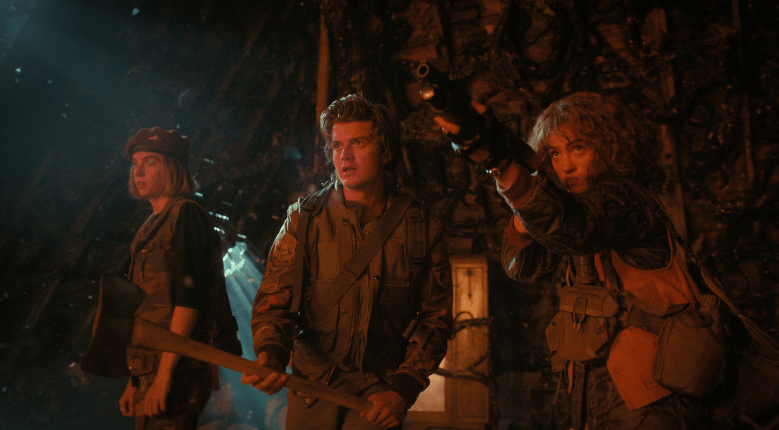 4. Eddie, Barb, and Vecna's other victims will make a cameo in Season 5
It's inevitable for every series that's about to wrap up to bring back dead characters for a final curtain call, especially if they've left an impact on the audience one way or another. How will
Stranger Things
do it? Through Vecna, of course!
It was explained in Season 4 that Vecna doesn't just kill off his victims, he consumes everything about them, including their strengths and memories. Vecna is also connected to every creature in the Upside Down, which means everything the creatures come in contact with also comes in contact with Vecna.
There is a possibility that we'll be able to see past victims of the Upside Down in the final season to create some sort of closure for the other characters. There's Barb (Shannon Purser) who Nancy never got to apologise to. There's Bob (Sean Astin) and Eddie who both sacrificed themselves for the rest of the Hawkins crew. We also have Max's brother Billy (Darce Montgomery) whose death was Max's biggest burden in Season 4.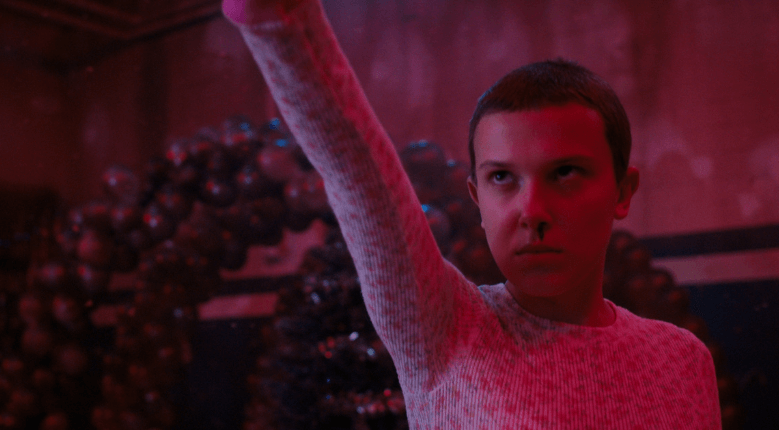 5. Eleven will lose her powers for good
Eleven already lost her powers at the end of Season 3 and has worked so hard to restore it in Season 4. However, it's totally possible that Eleven will lose her powers once and for all and will finally be able to just live life as a normal girl at the end of the series (should she survive),. It only makes sense since without Dr. Brenner or the Upside Down, there's no need for Eleven to have or keep her powers.
Stranger Things Season 5 release date
Watch this space for updates on
Stranger Things
Season 5's release date. In the meantime, stream the rest of the series on Netflix
here
.
(Cover photo from: Netflix)
While waiting for Stranger Things Season 5, check out the deets about the Duffer Brothers' next project also starring Millie Bobby Brown.
Comments, questions or feedback? Email us at [email protected].