This story was first published on 12 August 2022.
New K-drama alert! Netflix launched a new series called Little Women, which is loosely based on Louisa May Alcott's 1868 novel. The trailer introduces us to the sisters and their plight. The series also featured a few of Singapore's noteworthy landmarks: Marina Bay Sands, The Fullerton Hotel, and ArtScience Museum.
It's not just these Singaporean landmarks that made an appearance in the show. Local actors Adrian Pang and Joshua Tan were also in a scene or two. Make sure you spot them!

Little Women 2022 Korean Drama Plot And Cast
The plot of Little Women Korean drama deviates from Louisa May Alcott's work but the characters are patterned after the original's March sisters. Like the sisters from the novel, the siblings in this version faced poverty, especially in their childhood.
The oldest, Oh In Ju (played by Kim Go Eun), takes after Meg March, who longs to live an ordinary yet blissful domestic life. Meanwhile, middle sister Oh In Kyung (played by Nam Ji Hyun) is reminiscent of Jo March. She also pursues journalism and has strong convictions. The youngest sister, Oh In Hye (played by Park Ji Hu), has both the characteristics of Amy and Beth March. Similar to Amy, she is an aspiring artist but also possesses Beth's gentle spirit. She is also seen in the trailer receiving medical treatment, which follows Beth's trajectory in the 1868 novel.
The Little Women Korean drama possibly has its own Laurie, a close acquaintance of the March sisters. In this iteration, the sibling's friend is Choi Do Il (played by Wi Ha Joon) who graduated from a prestigious university.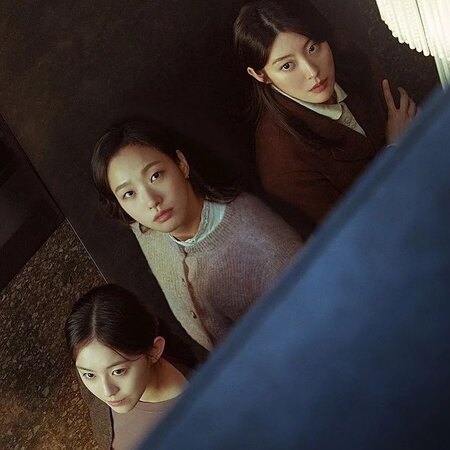 While the novel revolves around the March sisters' coming of age, this Korean drama centres on the mysterious money the siblings found. They decide if it should be returned or spent to better their lives.
Little Women 2022 Release Date In Singapore
Little Women 2022 Korean drama is now available for streaming on Netflix.
(Cover photo from: @tvn_drama)
Comments, questions or feedback? Email us at [email protected].