Park Eun Bin's been making waves for her portrayal of Woo Young-Woo in the Netflix/ENA K-drama hit Extraordinary Attorney Woo. The 29-year-old actress plays an amazing trainee lawyer who is on the autism spectrum. While the role and the drama are met with mixed reviews, nothing but praise has been given about the actress' performance.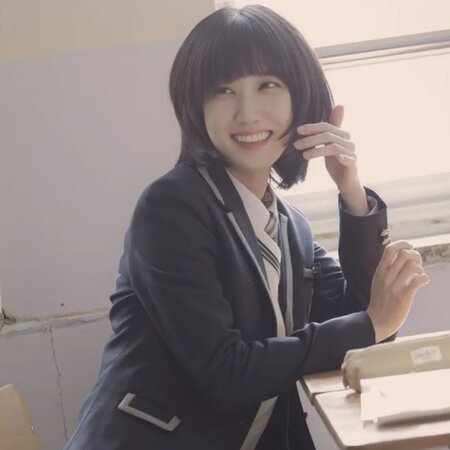 If you can't get enough of Park Eun-Bin, we're giving you a list of her best dramas to watch, from
Extraordinary Attorney Woo
to
The King's Affection
.
1. Extraordinary Attorney Woo
Starting with the drama that piqued our curiosity,
Extraordinary Attorney Woo
is about Woo Young-Woo, a trainee lawyer with impeccable memory. She starts working at a major law firm where she explores and handles cases from a unique perspective. However, since she's on the autism spectrum, she encounters a lot of prejudice from her co-workers and other people she encounters inside and outside her workplace. The series follows her growth, both personally and professionally, as well as the growth of those around her.
Why you'll love it: If you loved Good Doctor, which follows a similar premise, you'll also fall in love with this drama. This show may not present a perfect portrayal of people on the autism spectrum, but this drama serves as a reminder that sometimes, our preconceived notions, prejudices, and egos prevent us from seeing the best in people.
Watch Extraordinary Attorney Woo here.


2. The King's Affection
Before she was slaying in the courtroom as Woo Young Woo, Park Eun Bin was 'genderbending as the 'king' of Joseon in
The King's Affection
. As Lee Hwi, she's a woman trying to hide her true identity after forcibly being placed as a stand-in for her twin brother a.k.a. the then Crown Prince. Years later, she ascends to the throne, only to cross paths with her first love who is now assigned as her personal royal tutor.
Why you'll love it: Park Eun Bin's portrayal of Lee Hwi is a testament to her versatility as an actress. Click here to find out more reasons why you should check out this series.
Watch The King's Affection here.
3. Do You Like Brahms?
Park Eun-Bin and
Dr. Romantic
star Kim Min-Jae in this school melodrama as aspiring violinist Chae Song-A and elite pianist Park Joon-Young respectively. The drama follows the characters' paths to reaching their dreams. they try to excel in their prestigious university, surrounded by equally talented people.
Why you'll love it: This drama represents hope, passion, and determination. Park Eun-Bin and Kim Min-Jae's performances are also exceptional, leaving the audience sympathetic with their characters all throughout the series.
Watch Do You Like Brahms here.


4. The Ghost Detective
Looking for a crime thriller with a supernatural twist? This is the drama to watch. Park Eun-Bin stars in this series as Jung Yeo-Wool, a fearless woman who becomes the assistant of private investigator Lee Da-Il (Daniel Choi). The two of them try to solve the case of an unexplainable death. They also get tangled up with other cases, some of them involving ghosts.
Why you'll love it: If you love horror stories that will keep you glued to the screen, this one won't disappoint. It has some plot holes but they're quite forgivable given the exciting overall storyline.
Watch The Ghost Detective here.
5. Hot Stove League
There are not a lot of sports K-dramas out there but if you're looking to check out one,
Hot Stove League
is worth binging. It follows the team and support staff of the baseball team Dreams. The team ranks at the bottom of the league but perseveres to rise to the top. Park Eun-Bin plays Lee Se-Young, the team's passionate operations manager.
Why you'll love it: You'll easily fall in love with this drama whether or not you're into baseball simply because it perfectly captures the idea of 'dreams'. It's heartbreaking and heartwarming at the same time.
Watch Hot Stove League here.

(Cover photo from: @eunbining0904)
Comments, questions or feedback? Email us at [email protected].