Kim Go-Eun's latest K-drama Little Women is now streaming on Netflix and we couldn't get any happier.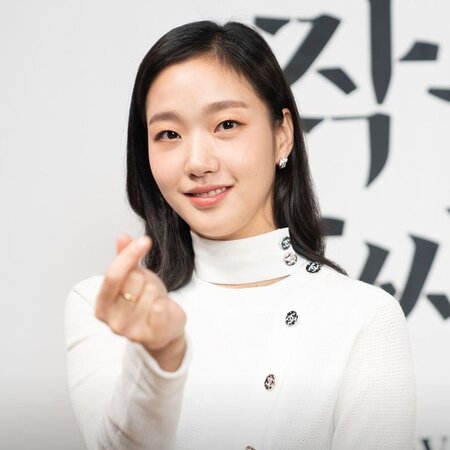 After all, we loved her in
Goblin
,
The King: Eternal Monarch
, and
Yumi Cells,
in which she portrayed her leading roles effectively while effortlessly sporting beauty looks we can't get enough of. Another place we love seeing her beauty? Instagram. Wondering why? Below, our top five looks from her grid.

1. This fierce and foxy eye look
K-beauty usually leans more to a sweet and subtle aesthetic so it's definitely refreshing to see an edgier take on makeup featuring K-artists. That's why we're totally in love with this latest shoot Kim Go-Eun did for a magazine, where her eye makeup gave her a bold and sexy vibe. It's a great take on the
fox eye makeup trend
(now taking the form of siren eyes on TikTok) which can easily be recreated with a little brow and eye contour work.

2. Wet hair, don't care
Imagine our jaws dropping when Kim Go-Eun posted these photos on Instagram. The sleek 'we hair' look she's wearing complements her chic neutral-toned outfits, giving us elegance for days. Want to try out this hairstyle for yourself? Check out these
non-sticky hair oils
to get you started.
3. Blunt baby bangs
Now, listen. We know that not everyone can pull off blunt baby bangs casually. But this Kim Go-Eun Instagram post proves that this K-drama queen certainly can't relate. This hairstyle looks so sophisticated on her and screams high fashion vibes all the way. Want to channel your inner Kim Go-Eun by cutting yourself a fringe (not exactly blunt baby bangs, but you get the idea)?
Here's how to do it even at home
.
4. Pink plush lips
Another thing to love about Kim Go-Eun's Instagram is it contains the perfect balance between professional photoshoots and her equally stunning off-shots. One of our ultimate faves is this casual selfie where the actress dons a gorgeous pink lip that has the right amount of sheen for a just-bitten effect. We're talking a cue from her and picking up a
nice pink lippie
on our next beauty shopping spree.
5. Clean makeup framed by full feathery brows
Before '
clean girl makeup
' was a huge thing on TikTok, it's already a long-time preference in East Asian beauty trends, most specifically K- and J-beauty. We're talking a soft matte or skin-like dewy base, nude lips, etc. you get the idea. Kim Go-Eun's youthful features are amplified wonderfully by this makeup style. Top it off with full feathery brows and voila, a no-makeup makeup look worth all of the envy. If you love full feathery brows like Kim Go-Eun's in the photo, here are
eyebrow embroidery studios
you might want to check out.
(Cover photo from: @tvn.drama)
Next, check out how to do these five trending K-beauty trends as inspired by your fave K-celebs.
Comments, questions or feedback? Email us at [email protected].