Pink lipsticks are staples in a gal's makeup collection. You can see it on pop culture icons like Barbie, Legally Blonde's Elle Woods, and Mean Girls' Regina George. But did you know that pink is also a colour of power?

Why you should wear a pink lipstick
A Harvard study with CoverGirl showed that senior executives (or women in positions of power) are more likely to own a pink lipstick. The same study showed that ladies who wear pink lipstick are perceived to be more sociable. So by wearing pink lipstick, you're showing off your fun-loving side while channelling the confidence of a woman who knows and owns her power.
Did this make you want to add a new pink lipstick to your collection? Here are some of the best options to consider adding to your cart — all are available in Singapore.

1. MAC Cosmetics Matte Lipstick in Please Me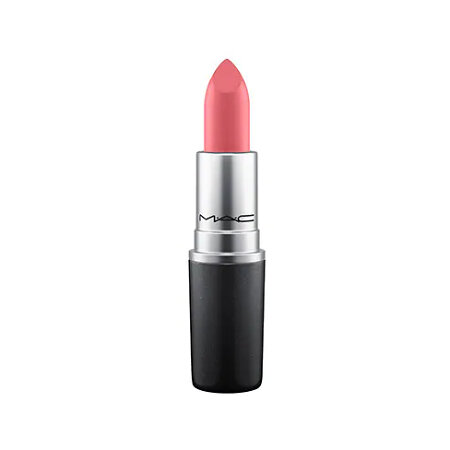 Let's start off with a classic: the MAC Cosmetics Matte Lipstick in the shade Please Me. It's a muted rose-tinted pink hue that you can wear for any and all occasions. If you want to invest in one pink lipstick, this is the one to reach for.
Why it's great: It has a rich and creamy formula that's completely matte and intensely pigmented.
You can find it on Lazada and Sephora for SGD33.
2. Maybelline SuperStay Matte Ink Liquid Lipstick in Delicate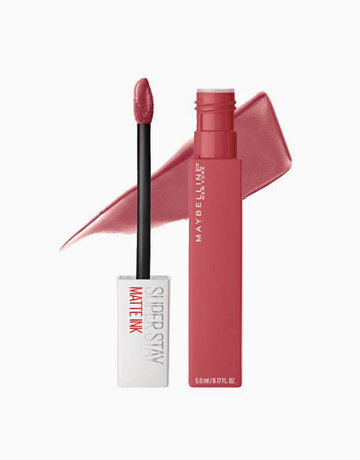 For a liquid lipstick, the Maybelline SuperStay Ink Liquid Lipsticks are quite impressive. From this range is a shade called Delicate, a nude-y pink hue that is intensely pigmented and long-lasting. You'd be hard-pressed to find a cheaper dupe to this liquid lipstick.
Why it's great: The arrow-shaped applicator lets you draw a precise edge, even allowing you to emphasise your Cupid's bow.
It's available through Watsons, Lazada, and Shopee for SGD18.90.
3. Charlotte Tilbury Matte Revolution Lipstick in Lost Cherry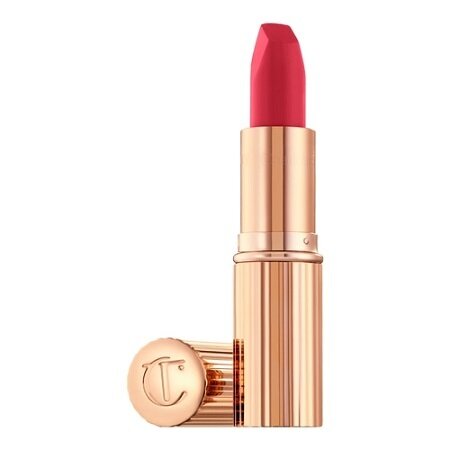 Aside from its iconic Pillow Talk shade, Charlotte Tilbury has a nice fuschia pink hue called Lost Cherry. The fresh, bright colour will elevate your look even if you're only wearing mascara and brow tint.
Why it's great: It's a nice in-between of pink and red lipstick. So if you're open to wearing a bolder shade of pink, this is one to be considered.
It's available for SGD50 at Sephora.
4. 3CE Mood Recipe Matte Lip Color in 218 Mirrorlike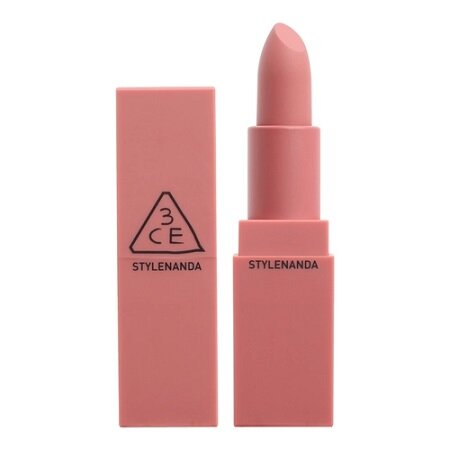 Style Nanda's 3CE also has a nice pink shade in Mirrorlike. Described as an "innocent and feminine rose beige", this lippie enhances the natural hue of your lips. This is a nice nude pink, a hue that's all the rage in South Korea.
Why it's great: The creamy formula glides on your lips but dries like a demi-matte lipstick.
It's available for SGD28 at Sephora.
5. Fenty Beauty Stunna Lip Paint in Unlocked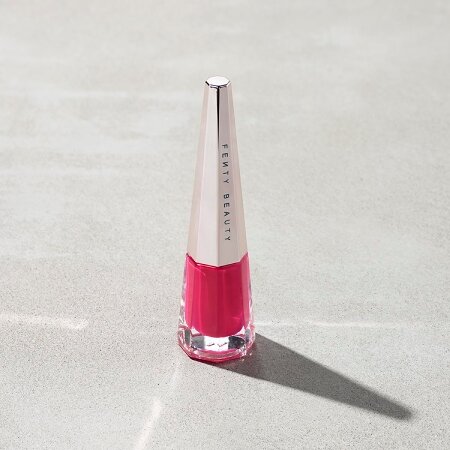 For lips like Rihanna's, try Fenty Beauty's Stunna Lip Paint in Unlocked. While this bold and vivid pink shade could be a little too striking for work — especially if you have strict dress codes — you could dab a little bit of it and then smudge it with your finger or lipstick brush to tone it down. Add a gloss to change the matte finish or leave it as is.
Why it's great: Its precision wand makes it easy to line your lips with its intense pigment.
You can find it on the brand's website for SGD46 and at Sephora for SGD40.
6. Dear Dahlia Lip Paradise Intense Satin Lipstick in 809 Kate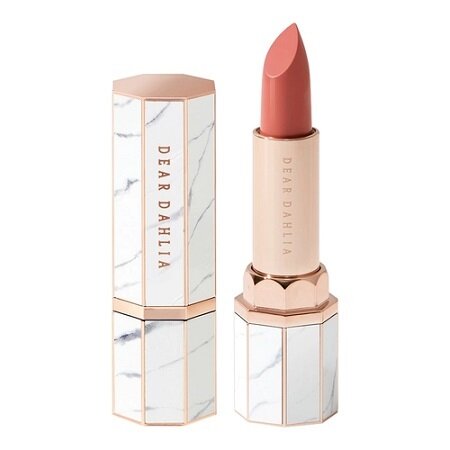 This pink-beige lipstick from Dear Dahlia is absolutely TDF. The creamy, satin formula coats your lips comfortably throughout a whole day's wear. It's 100 per cent vegan, made with rice bran wax and other plant-based natural ingredients, and doesn't feel drying even on chapped lips.
Why it's great: The one-stroke colour pay-off allows you to control the level of pigmentation, so you can just dab a bit in the middle and blot it out or swipe a full coat for a sharp and intense look.
You can find it at Sephora for SGD51.
7. Gucci Beauty Rouge à Lèvres Mat Matte Lipstick in 401 Three Wise Girls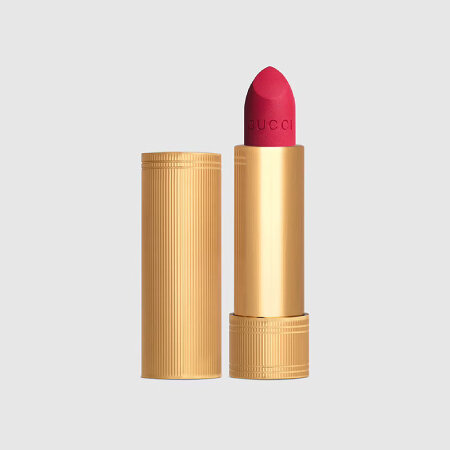 If you love red lipsticks, this Gucci Beauty lipstick is the perfect combination of pink and red. It has a matte finish, non-drying, and long-lasting. Plus, it also has a subtle fruity fragrance.
Why it's great: Its unique formula is a mix of pigment and gelling waxes that makes it super moisturising and pigmented.
It's available at Sephora for SGD59.
8. Rare Beauty Lip Soufflé Matte Lip Cream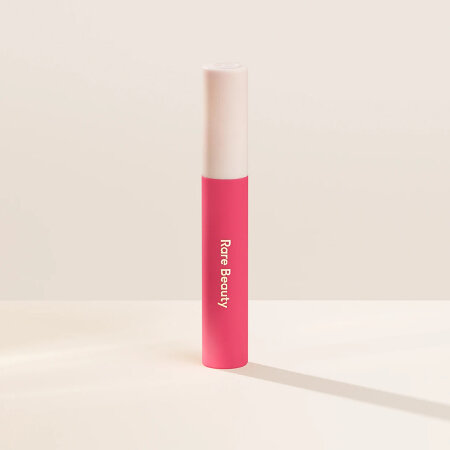 If you prefer your lippies to feel light and airy, pick up the Rare Beauty lip cream. It has a whipped formula that sits comfortably on the lips and is saturated with colour. Go for the shade Motivate, which is a flattering watermelon pink hue.
Why it's great: It's formulated with the brand's signature moisturising and soothing botanical blend of lotus, gardenia, and white water lily.
It's available in Singapore through Sephora, where it's priced at SGD32.
9. Dior Addict Shine 90% Natural Origin Refillable Lipstick in 373 Rose Celestial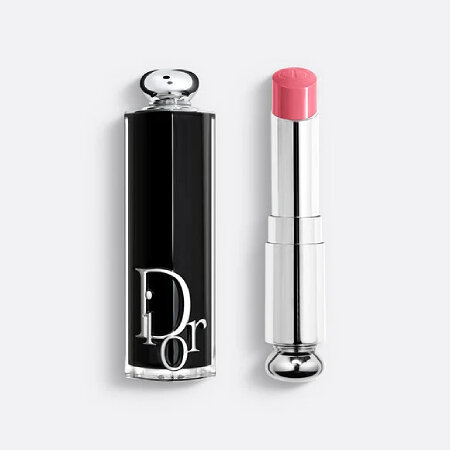 For ladies looking for some high-shine action, you can turn to the Dior Addict Shine 90% Natural Origin Refillable Lipstick in 373 Rose Celestial as your new go-to pink lipstick. It gives a vinyl-like effect on your lips and promises to leave your pout saturated with colour for up to six hours.
Why it's great: This lipstick is formulated with hydrating jasmine floral wax that helps keep your lips hydrated all day long.
It's available in Singapore at Sephora for SGD54.
10. L'Oreal Paris Chiffon Signature Liquid Lipstick in 225 I Grasp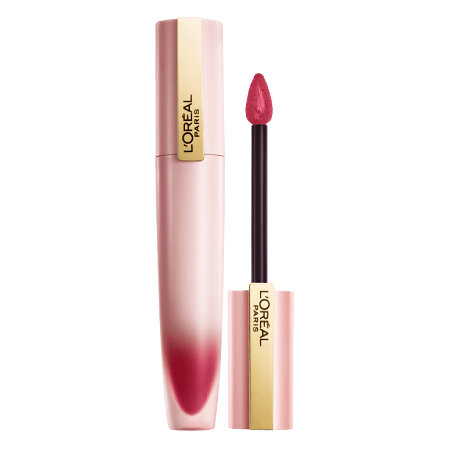 The L'Oreal Paris Chiffon Signature Liquid Lipstick in 225 I Grasp caps off this list as an affordable pink liquid lipstick you can try. It has a velvet soft-matte finish that's perfect for creating blurred lip looks.
Why it's great: You can also use it a blush colour for a monochrome look.
It's available on Lazada and Shopee as well as at Watsons and Guardian for SGD22.90.
(Cover photo from: @3ce_official)
Here some of the best pink blushes to add a nice flush to your cheeks.
Comments, questions or feedback? Email us at [email protected].