Looking for a non-drying matte lippie? Fenty Beauty's first collection of hydrating bullet lipsticks, which are called the Icon Semi-Matte Refillable Lipsticks, are designed to give your lips a comfortable matte and hydrating dose of colour. It also comes in 10 flattering nude and red hues: 01 The MVP, 02 Grill Mast'R, 03 Board Memb'R, 04 Motha Luva, 05 Pose Queen, 06 Scholar Sista, 07 Ballin' Babe, 08 Major Magnate, 09 She A CEO, 10 Flaunty Auntie.
Eager to see what Rihanna's cooked up in her Fenty lab? We tapped #TBLBureau Campaign Manager Rebecca to see if these lippies live up to the hype.
*The product was sent as a press gift. The views and opinions of the reviewer are independent and purely editorial.
First impressions, claims, and packaging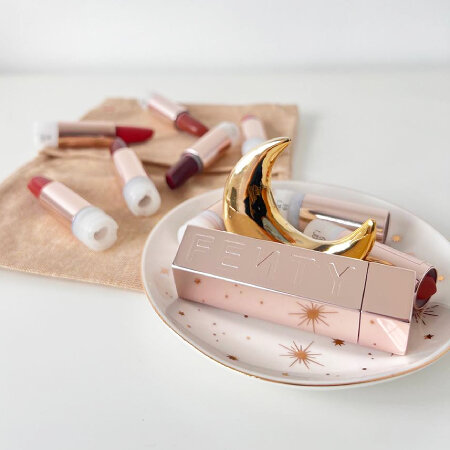 Rebecca's criteria for a good lipstick are straightforward: "It needs to be hydrating, creamy, easy to apply and long-lasting," she shared. It's why Fenty Beauty's Icon Lipsticks piqued her attention. These lipsticks are formulated with hyaluronic acid, vitamins C and E to pamper your lips. The lipstick's shape is also inspired by Rihanna's Cupid's bow, so they're designed to fit the natural contours of the user's lips.
The unique feature that sets it apart from other lip products is the sustainable, refillable packaging the lippies have. The Icon lipstick has a "luxe and sleek" component where you pop in the lipstick fills to apply and use on the go. If you want to change the lipstick refill, it's easy to swap them out. It's an appealing design for someone like Rebecca, who enjoys switching her lip colour depending on her mood. "I can enjoy multiple different colours without having too many lipstick cases," she said. You can also have your choice between sleek rose gold shine or matte black for the case.
What's your top priority in choosing a lipstick?
Application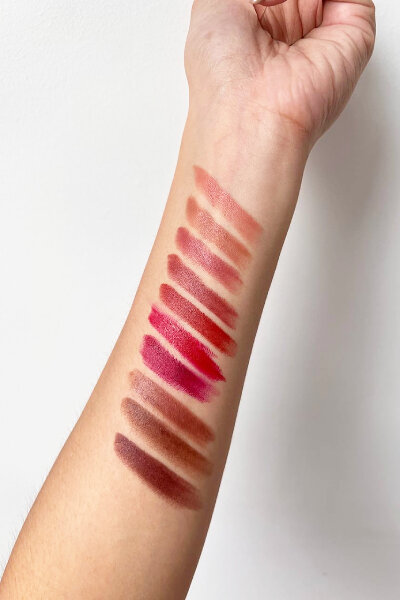 So how do these lipsticks fare when applied? "I love how creamy it is and how it glides on easily," Rebecca said. You also get enough pigment from one swipe for a subtle swash of colour or get a more impactful colour by layering it a few times. "If I'm going for the natural look and I just want to look more awake and fresh, I'll just dab a few dots on my lips and spread it with my finger."
The hydrating feeling you experience upon the first swipe also lasts throughout the day. "Most bullet lipsticks might feel hydrating when you apply it initially, but throughout the day, it starts drying out your lips," Rebecca said. "But the Fenty Icon lipsticks stay pretty hydrating throughout the day and I don't feel the need to apply lip balm throughout the day."
In terms of longevity, the Fenty Beauty Icon Lipsticks are not budge-proof but they do leave a flattering tint as they fade. "By the end of the day, it would give me a natural tinted lips kind of look," she added.
From the entire shade range, Rebecca loved the 02 Grill Mastr (maple red), 04 Motha Luva (light pink nude), and 08 Major Magnate (cool taupe nude) on her fair skin tone.
Final thoughts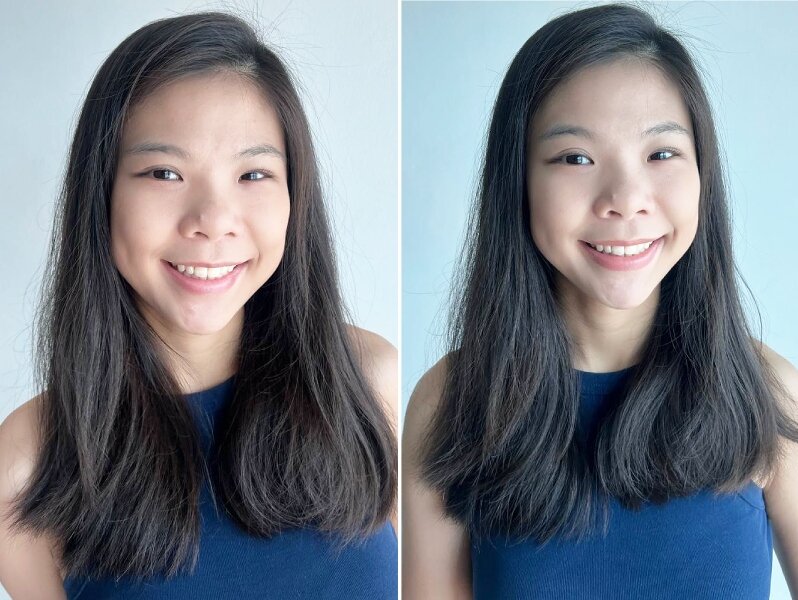 If you ask Rebecca, the new Fenty Beauty lipsticks do live up to the hype. "I would recommend them to people who love a good hydrating lipstick or those who don't like re-applying their lipstick throughout the day," Rebecca summarised. Because of how lightweight and comfortable these lipsticks feel, she also thinks it's a good investment for people who don't wear a lot of makeup on a daily basis.
Sounds like it's made for you? The Fenty Beauty Icon Semi-Matte Refillable Lipsticks are available in Singapore through Sephora stores and its website for SGD34 (per 3.6-gram refill) and SGD20 (for the case).
Prefer something more multitasking? Check out our review of the Wander Beauty Double Date Lip & Cheek Tint.
Comments, questions or feedback? Email us at [email protected].