As a lipstick lover, I've always wanted to try the Charlotte Tilbury Matte Revolution Lipstick in Pillow Talk Medium. ICYDK, one Pillow Talk lippie is bought every two minutes! It was definitely one of the top must-try products on my beauty checklist.
Now that I've got my hands on it, I have the verdict on whether it's become my new everyday, my-lips-but-better lipstick. Read on to find out!
*The product was sent as a press gift. The views and opinions of the reviewer are independent and purely editorial.
Charlotte Tilbury Pillow Talk Medium packaging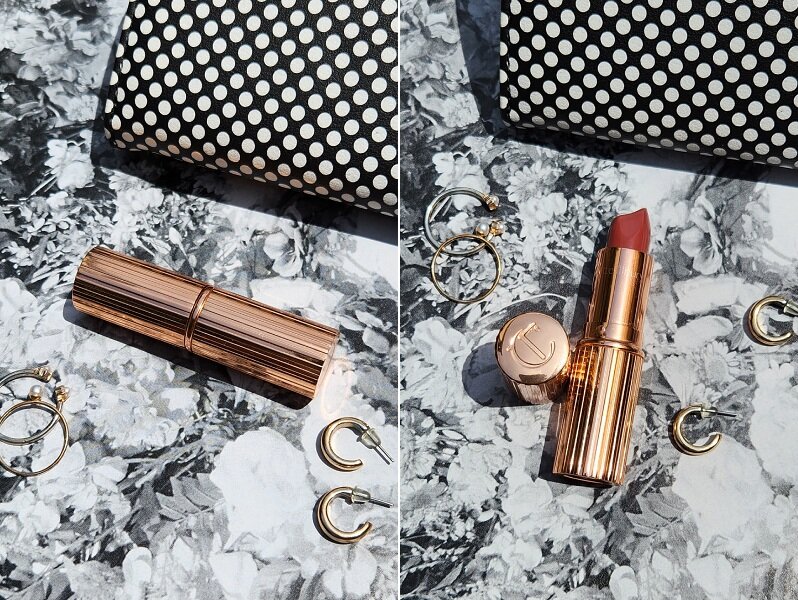 Charlotte Tilbury's Matte Revolution lipsticks all feature a rose-gold component with luxurious ridge-textured details. The lipstick's squared-off angled tip is automatically different from the usual teardrop shape you see in other lipsticks. All in all, it's an eye-catching piece that you'll be proud to whip out when touch-up time comes.
Claims
Charlotte Tilbury claims that the formula has a cashmere cream texture and a soft-matte finish, which means it will glide on smoothly and dry down to a comfortable matte. It also promises to be long-lasting, but not transfer- or smudge-proof.
It's infused with papaya and orchid extracts that promise to soften, smooth, and moisturise the lips.
The shade Pillow Talk Medium is a warmer, berry-pink variant of the iconic Pillow Talk shade, which is a nude-pink colour that flatters almost all — if not all — skin tones.
First impressions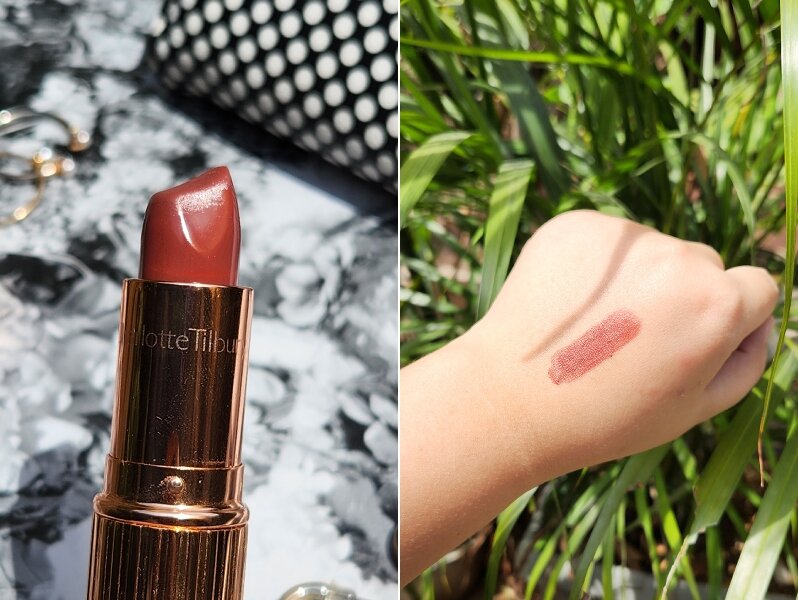 As a medium skin gal, my "nude" lipsticks tend to be closer to mauves, so I wasn't surprised that this lipstick had berry tones.
What did surprise me was the lipstick's creamy-looking formula. From how it looks inside the bullet, it's closer to satin or velvet lipsticks rather than a fully matte one as its name suggests.
Nevertheless, I trust in Charlotte Tilbury's makeup expertise. After all, this is a woman who has worked with Victoria Beckham and Bella Hadid!
Applying the lipstick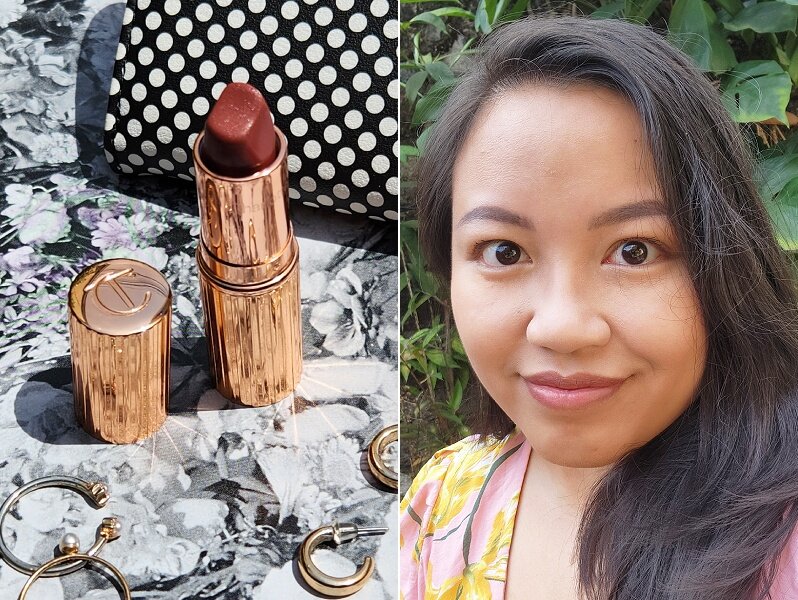 I decided to just go for it and apply the lipstick directly to my lips as the brand recommended. In just one swipe, I already felt the smooth, creamy glide of the formula. There was no lip tugging whatsoever.
It took a few swipes to get the amount of coverage I want. Pillow Talk Medium is very close to my natural lip colour, so it gave me the "my lips but better" treatment that I expected.
The angled tip also hugged the contour of my lips and made it easy to fill in the corners and edges — no lip liner required.
Once the lipstick settled, it didn't feel drying or tight. It initially didn't emphasise any dry spots or lines on my lips, but I started seeing my bottom lip looking more chapped after a few hours. So proper lip care is key to getting the most out of this lipstick.
I also tried kissing the back of my hand to see if it'll transfer, but it was very minimal. I only needed to fully reapply the lipstick after eating, which is pretty impressive. However, this may not be the case for brighter or deeper shades in the lipstick range which I've yet to try.
I'm certainly interested in seeing how the lipstick looks and performs when paired with the Charlotte Tilbury lip liner. But it can hold up on its own.
I find that Pillow Talk Medium is an everyday lipstick shade, perfect for coffee runs with friends or shopping sprees. I'd recommend checking out the other lip colours in the range if you want more colour in your look.
Final verdict on the Charlotte Tilbury Pillow Talk Medium Lipstick
So did this lipstick live up to my lofty expectations? It's certainly a good bullet lipstick and the colour is very flattering. It's now in my daily rotation, so I'm definitely going to continue using it in the future.
However, if you don't like constantly reapplying your lip products or have severely dry lips, this may not be the lipstick for you. It's also not from the drugstore, so if you're conscious about makeup as part of your budget, get it if you need to splurge.
The Charlotte Tilbury Matte Revolution Lipsticks are available in Singapore via Sephora. They're priced at SGD51 each.
Have you tried a moisturiser blush? Check out our review of the Laura Mercier Tinted Moisturiser Blush.
Comments, questions or feedback? Email us at [email protected].