I still wear protective masks whenever I go outside — can never be too careful! — so I still go for a transfer-proof lip product to wear. After all, I want to look cute when I take off the mask. So when MAC Cosmetics launched its Locked Kiss Ink™ 24HR Lipcolour, I was very curious to see if the colour indeed stays locked to my lips for hours. Are you curious too? Read on to find out.
*The product was sent as a press gift. The views and opinions of the reviewer are independent and purely editorial.
MAC Cosmetics Locked Kiss Ink™ 24HR Lipcolour packaging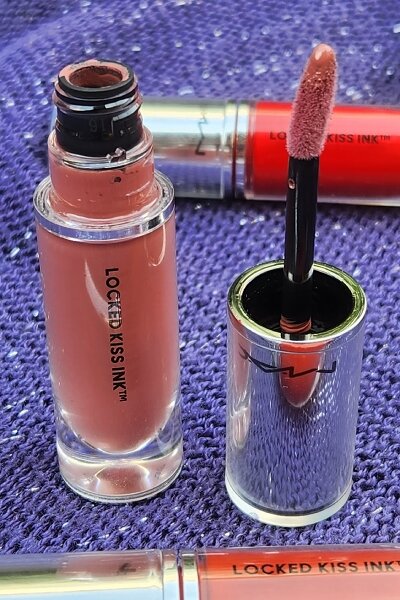 The MAC Cosmetics Locked Kiss Ink™ 24HR Lipcolour looks very different from other lippies in the brand's collection. It comes in a clear bottle with a metallic silver cap, versus MAC's traditional all-black components for its bullet lipsticks and the frosted finish on the MAC Powder Kiss range.
The liquid lipstick also has a long and thin applicator. It has a slanted design that is said to evenly apply the lip colour. The tapered tip promises to help you better control and precisely apply the lipstick along the edges of your lips.
First impressions and claims
MAC Cosmetics claims that this lipstick will leave a kiss-, transfer-, water-, and budge-proof, weightless and intense colour upon application with its Pigment Lock Technology. It ticks all of the boxes in what I'm currently looking for.
But I'm also happy to discover that the matte formula is infused with passion fruit oil, coconut oil and shea butter. My lips dry up very quickly and show a lot of fine lines with matte lippies, so these ingredients in the lipsticks are very welcome.
It also promises to not bleed or feather — truly locked in place once dry! These are a lot of exciting claims, so I proceeded to test out three different shades to see if these live up to my expectations.
Applying the lipstick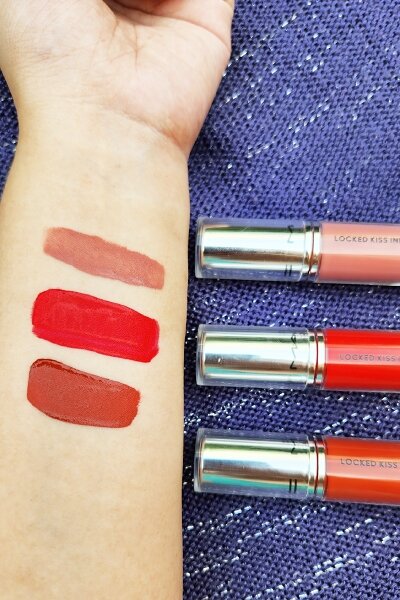 One swipe is all it took to see the intense pigment. It covered up my natural lip colour — even the nude pink Mischief — and left its bright presence behind. You can layer it for a more intense colour, but in my experience, one to two swipes are more than enough if you don't want to compromise the comfortable "weightlessness" that the formula initially promised.
It's also not drying and my lips look as smooth as they can be with a matte formula. If I remember to apply a lip mask beforehand, it looks even better. So lip care is absolutely a good option!
Word to the wise: wait for the lipstick to fully dry before letting your lips touch. While it dries down about 90% within the first few seconds, you need to give it a few minutes to almost completely dry down to its promised matte finish. There will still be a slight tackiness, especially when you smack your lips together, but it's not bothersome at all.
Now, is the MAC Cosmetics Locked Kiss Ink™ 24HR Lipcolour truly transfer-proof? Yes and no. It doesn't budge when I tried rubbing it with my finger, wiping it with a tissue, or kissing the back of my hand.
However, I've noticed that the red variants tend to fade away faster, specifically after meals. I've even seen "crumbles" left behind when drinking from a cup. So it's not fully transfer-proof but it does stay intact for hours under most circumstances.
I'd also recommend putting down some lip liner before applying the lipstick, just so you can have nice, clean edges. The lipstick doesn't feather, but it can be a little hard to get to the edges of your lips with just the tip of the applicator.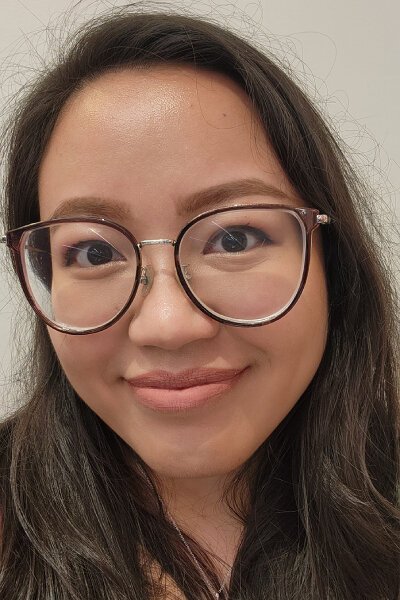 As for the colour selections, I tend to reach for Mischief the most. While I love an empowering red lip moment, the nude pink Mischief is more wearable for everyday, mask-friendly looks. Ruby True would be super flattering for people with cool undertones while Extra Chili is the perfect match for warm-toned folks.
Now, for all of its staying power, it's not hard to take off. You just need to use a lip and eye makeup remover or a cleansing balm followed by your regular cleanser to remove it.
What do you look for in a mask-friendly lip product?
Final verdict on the MAC Cosmetics Locked Kiss Ink™ 24HR Lipcolour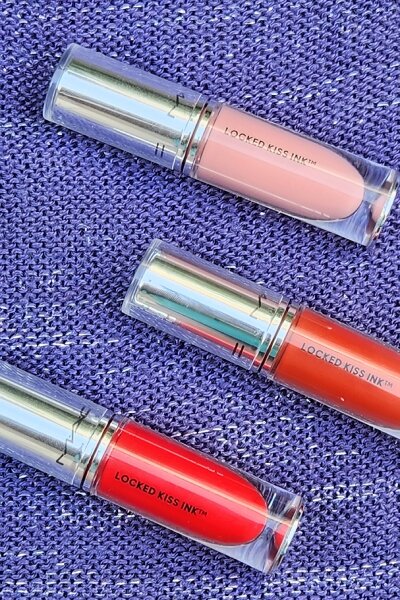 I'll keep it short: this is my new go-to lipstick if I'm going out and want my makeup look to be complete. It's going straight to my everyday purse and won't be switched out anytime soon.
Since this is a MAC liquid lip product, it's more expensive than the brand's regular bullet lipstick and even some of its other liquid products. However, you're paying for the product's great performance as well as the credibility the brand has. I'd suggest finding the perfect lipstick shade from the 25 options in the collection and counting it as your beauty investment for the quarter.
Price and where to buy it in Singapore
Want to try it too? The MAC Cosmetics Locked Kiss Ink™ 24HR Lipcolour is priced at SGD49 per 4ML on the brand's official Lazada store and Sephora.
Looking for a more nourishing lippie? Read our review of the Clarins Lip Oil to see if it's for you.
Comments, questions or feedback? Email us at [email protected].