Have you ever had to deal with very dry, chapped lips? Aside from the irritating feeling of dry skin peeling off, dry lips also tend to not look great underneath lipsticks. The cult favourite Clarins Lip Comfort Oil promises to provide lip nourishment with a bit of colour. Does it deliver? #TBLBureau Campaigns Manager Rebecca tried it out during her vacation and here's her honest review of the popular lip oil.
*The product was sent as a press gift. The views and opinions of the reviewer are independent and purely editorial.
Clarins Lip Comfort Oil packaging
The Clarins Lip Comfort Oil comes in a clear bottle with a reflective silver cap. It has a big doe foot applicator that gets saturated with the product, so you don't need to dip back into the bottle to get the coverage you want.
"The packaging is very sleek," Rebecca observed. "I love that there's a slight suction so it's not easy for the lipstick to drop out of its packaging even if you did not close it properly. This makes it perfect for travelling and bringing out on the go."
Clarins Lip Comfort Oil first impressions and claims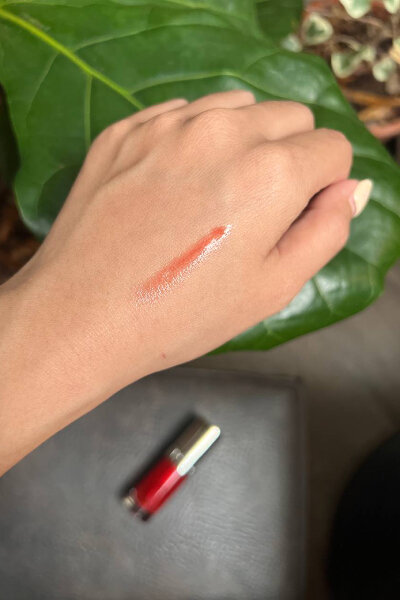 The lip oil contains ingredients such as jojoba, hazelnut, and organic sweetbriar rose oils that are known for their hydrating and skin-strengthening properties, which made Rebecca eager to try it. "I'm always looking for a hydrating product with a smooth finish that can keep my dry lips hydrated, especially when in an air-conditioned room."
Since the lip oil is packed with these plant oils, Clarins claims that it will soothe dry lips as well as hydrate and smooth out their appearance. It will also leave a bright and luminous swash of colour — you can pick from 10 shades varying from reds, pinks, oranges, and even plums. Rebecca tried the shade 03 Cherry.
Applying the Clarins Lip Comfort Oil
"When I initially opened the lip oil, I was surprised at how sticky the texture was and was slightly concerned that it might feel too sticky and not be absorbed by my lips," she shared.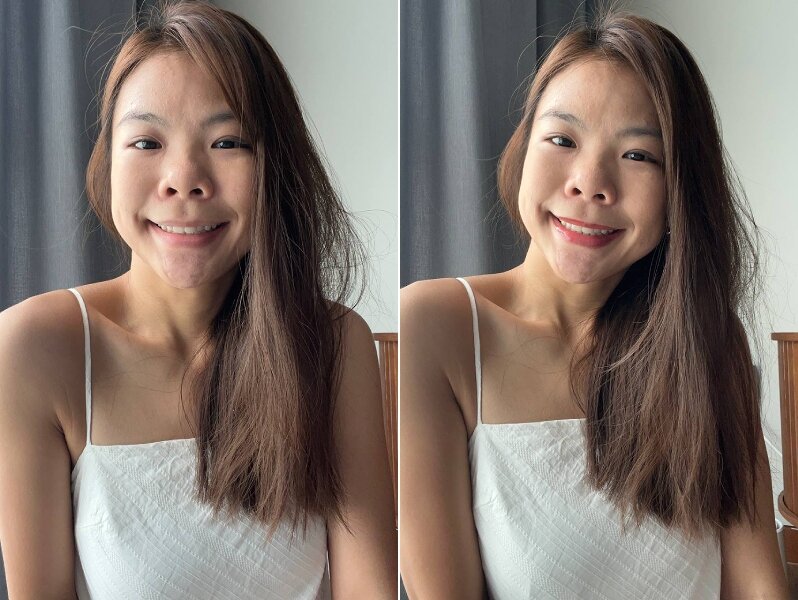 However, the lip oil did a great job of hydrating and smoothing out her lips. "My lips definitely feel much more hydrated after using it. I love how it's sufficient for both the hot and humid Singapore weather and also the dry plane environment as well," she explained. "I usually apply the lip oil at the start of my day and reapply it whenever I feel that my lips are dry. Most of the time, I only need to reapply it once throughout the day." She also really liked the subtle calming scent it had.
The shade 03 Cherry also gave her lips a delicate pop of colour. "It's perfect even for no makeup days," she said. "It gives my lips a luminescent shine after application."
"Personally I will not use any other lip products together with this lip oil as it already has a slight colour to it and it's sufficient for my daily use. However, if you would like to use another lip colour on top of this, I would suggest dabbing off the excess oil before applying the next layer," she advised. You can also use the lip oil as a lip topper in lieu of a gloss.
Final verdict on the Clarins Lip Comfort Oil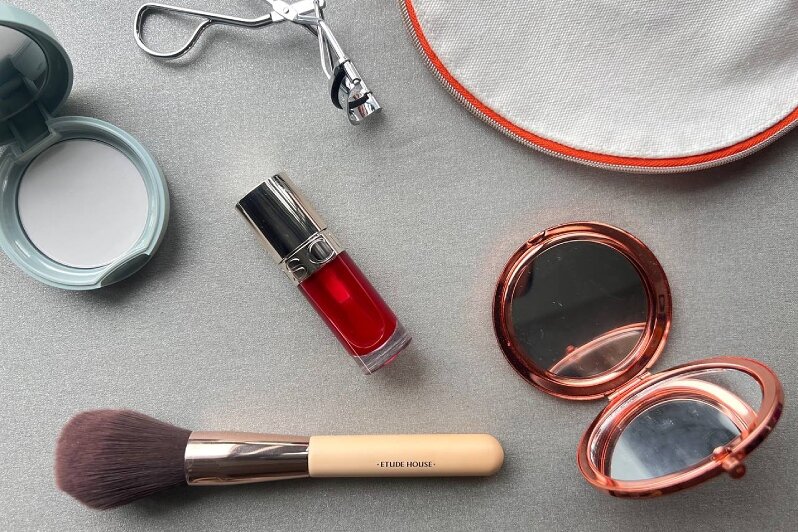 "I would recommend this product to those who are looking to hydrate their lips and those who love a shiny plump look for their lips," Rebecca said. It may not be for those who are very bothered by the feeling of glossy lip products, but if you're not one of those people then the lip oil is a great nourishing and lip colour-enhancing product to have in your bag.
The Clarins Lip Comfort Oil is available at the brand's boutiques and website for SGD40 per 7ML.
Need a new foundation? Read our review of the Hourglass Ambient Soft Glow Foundation.


Comments, questions or feedback? Email us at [email protected].