Want to shield your skin from UV rays but cannot deal with the greasy, heavy feeling that some sunscreen formulas leave? Consider switching to a sunscreen made for oily skin so you'll get the SPF protection and shine-free experience you need.
What to look for in a sunscreen for oily skin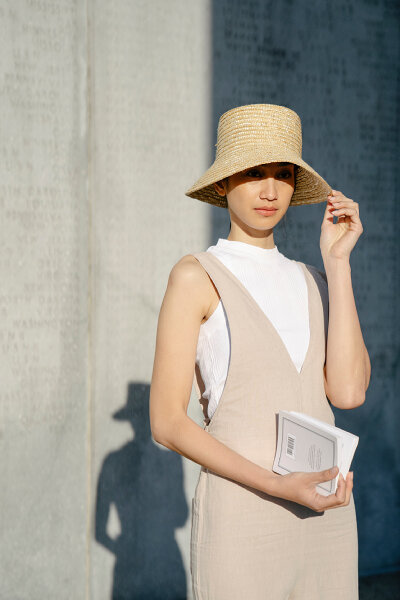 The best sunscreens for oily skin are those that claim to be oil-free, mattifying, and non-comedogenic (won't clog pores). Yes! Some sunscreens can clog your pores and trigger acne breakouts, bumpy skin texture, and other skin woes.
Some traditional sunscreens will also have oils in their formulas that can trigger sebum production, which oily skin folk don't need. So steer clear of sunscreens with coconut, soybean, and wheat germ oils if you don't want to look greasy by lunch.
In terms of consistency, lightweight SPF formulas will be your best friend. Gone are the days when you feel the sunscreen lying on top of your skin.
Now that you know what to look for in a sunscreen for your skin type, here are the best ones available in Singapore.
1. La Roche-Posay Anthelios Light Fluid Face Sunscreen Broad Spectrum SPF 60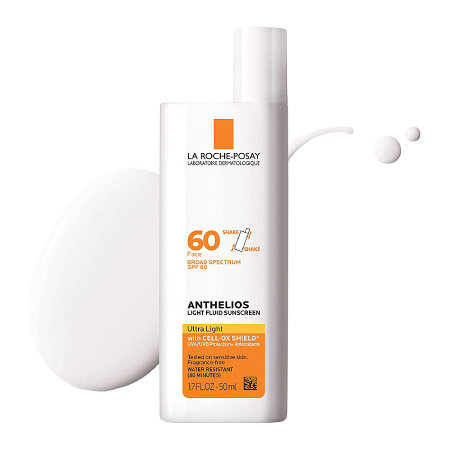 This broad-spectrum sunscreen is formulated for sensitive skin, but people with oily skin will like its oil-free and lightweight formulation too. It absorbs quickly into the skin, has a matte finish, and is water-resistant, making it ideal for our humid weather.
Why it's great: It's made with Cell-Ox Shield technology that harnesses the UVA- and UVB-fighting properties of antioxidants to prevent skin damage.
It's available on Amazon for SGD56 per 50ML.
2. Supergoop! Mineral Mattescreen SPF 40 PA+++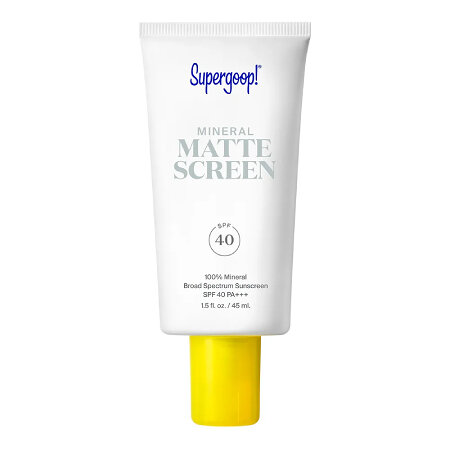 This mineral sunscreen from American sun care brand Supergoop! is specifically formulated to leave a completely matte and no-white-cast finish on your skin. It also acts as an oil-free makeup primer and can be used underneath your foundation.
Why it's great: It leaves a neutral tint to help even out your skin tone.
It's available for SGD62 per 45ML at Sephora.
3. Shiseido Global Suncare The Perfect Protector SPF 50+/PA++++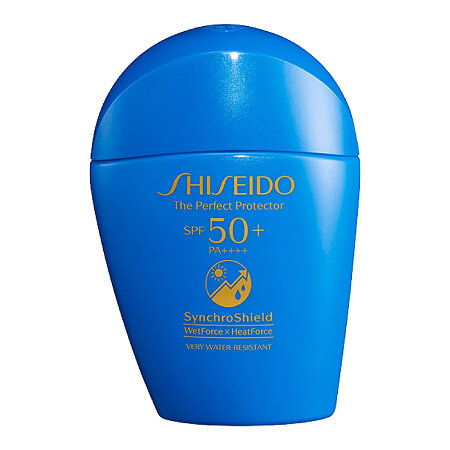 Shiseido's The Perfect Protector features the brand's SynchroShield™ technology. This tech is a combination of WetForce technology, which makes the strength of the sunscreen's protective veil stronger whenever it's exposed to water or sweat, and HeatForce technology which does the same with heat from the sun. It makes it the ideal SPF for people who live in very hot, sunny locations.
Why it's great: In addition to its great sun protection, it also has sun-caring properties that address fine lines, wrinkles and dark spots caused by UV rays.
It's available for SGD68 per 50ML at Sephora.
4. Ultra Violette Lean Screen Mineral Mattifying SPF 50+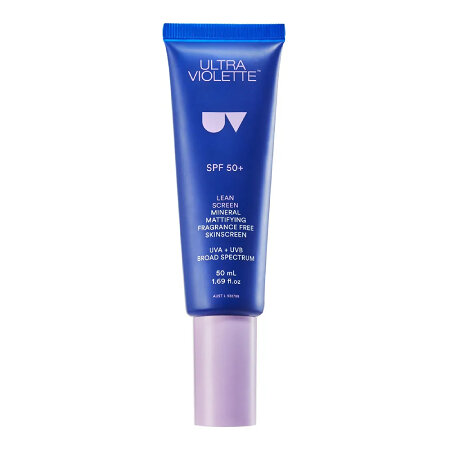 Want a dual-purpose sunscreen? Australian sunscreen brand Ultra Violette combines skincare with sun care to create this mattifying mineral skinscreen. It's infused with zinc oxide to protect, soothe, and calm down stressed skin.
Why it's great: It also has pentavitin which delivers 72-hour hydration to your skin and kakadu plum extract that gives additional antioxidant protection.
It's priced at SGD52 per 50ML at Sephora.
5. Everyday Humans Resting Beach Face SPF30 Sunscreen Serum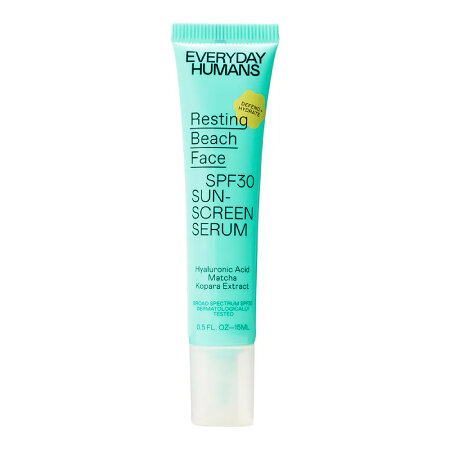 If most sunscreens feel heavy on your skin, this sunscreen serum will be your best friend. It has a plant-based formula infused with hydrating hyaluronic acid, antioxidant-rich spinach and green tea, and pollution-fighting kopara extract.
Why it's great: It leaves a glowy but not greasy finish that instantly revives your complexion.
It's priced at SGD23 per 15ML and SGD43 per 50ML at Sephora.
6. Kiehl's Ultra Light Daily UV Defense Aqua Gel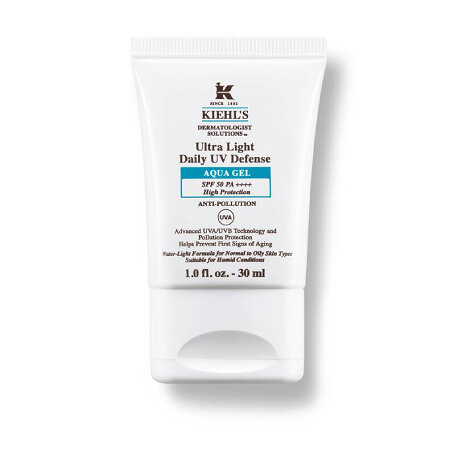 Gel sunscreens are oily skin's best friend and this one from Kiehl's is not an exception. Specifically designed for oily skin, it has a water-light texture that doesn't compromise on protection against UVA and UVB rays, pollutants and free radicals.
Why it's great: It also helps minimise the appearance of visible pores and reverses early signs of skin ageing.
It's priced at SGD64 per 30ML on the brand's website.
7. Heliocare 360 Oil-free Compact SPF50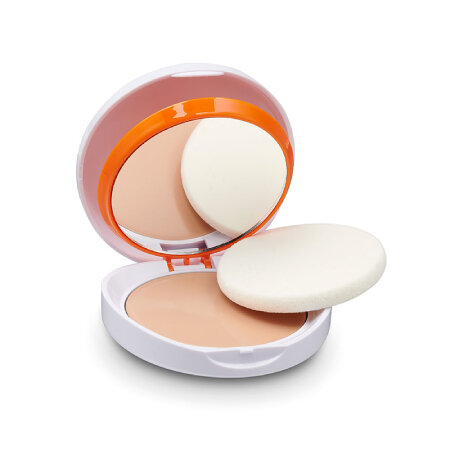 Don't forget to retouch your sunscreen after every two hours! This sunscreen compact makes it easy with its portable design. It also features the brand's Fernblock® ingredient that's derived from a natural fern, a plant that has adapted and evolved to protect itself from the harmful effects of UVA and UVB radiation.
Why it's great: It ticks all of the boxes of a good sunscreen for oily skin. It's an oil-free formula, non-comedogenic, with high coverage and a matte finish.
It's priced at SGD61.60 on dermskinshop.com.sg.
8. Anessa Perfect UV Sunscreen Skincare Milk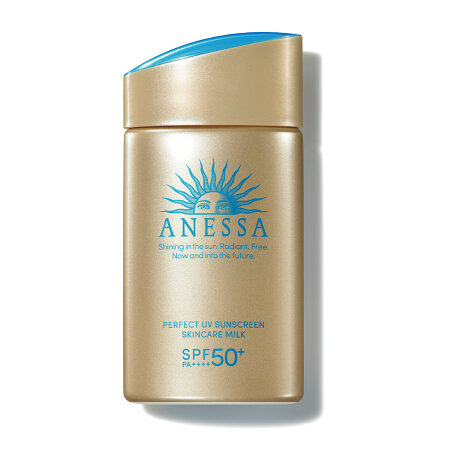 Anessa's sunscreens are well-known for their weather-proof formulas that can hold up to the sun, heat, and sweat. The iconic Milk version features the brand's Thermo Booster and Aqua Booster EX Technologies which increases its protection when it comes into contact with heat, sweat, and water.
Why it's great: It also has Auto Booster Technology that adapts to the changes in the environment's level of moisture, like when you're wearing a face mask. It also holds up to any type of friction, so your skin's protected all the time.
It's priced at SGD42.50 per 60ML on Shopee.
9. Bioderma Photoderm MAX Aquafluide SPF50+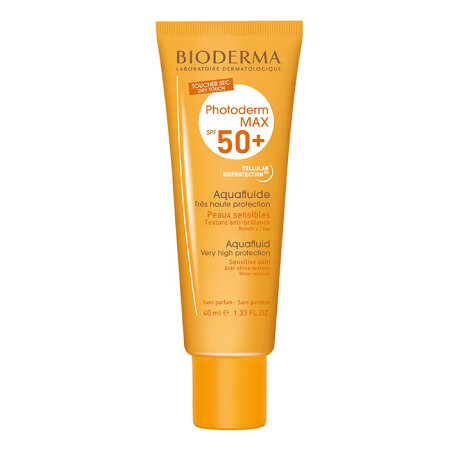 This drugstore sunscreen is formulated with Cellular Bioprotection™ — derived from antioxidant mannitol and the amino acid ectoin — to protect the skin's cellular DNA and immune system from sun damage as well as its natural reserve of antioxidants to keep skin ageing at bay. It also promises to be paraben-, alcohol- and fragrance-free, and non-comedogenic.
Why it's great: Once fully dry, the sunscreen adopts a mattifying effect that's fully dry — but not tight to the touch.
It's priced at SGD42.50 per 40ML at Watsons.
10. Murad City Skin Age Defense Broad Spectrum SPF 50 | PA++++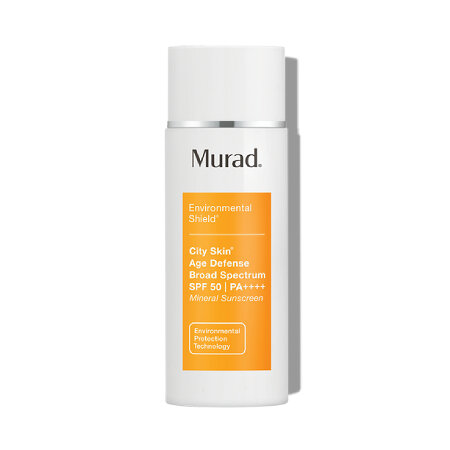 Murad's medical-grade formulations are also a good option if you want full sun protection. Its mineral sunscreen claims to protect your skin from UVA, UVB, and blue light, offering a full-spectrum skin shield that works indoors and outdoors.
Why it's great: It has a soft peach hue that gives an immediate colour-correcting and radiance-boosting effect. Foundation? Completely optional.
It's priced at SGD108 per 50ML on the brand's website.
Are you an expectant mum? You'll need to switch to these pregnancy-safe sunscreens soon!
Comments, questions or feedback? Email us at [email protected].