Looking to boost your skincare routine? You should definitely check out medical-grade skincare brands available in Singapore. These types of skincare products are specially formulated to address specific concerns and usually contain a more concentrated version of active ingredients that are clinically proven to be effective.
How to get medical-grade skincare
Ready to shop? Not so fast! While there are medical-grade skincare brands that can be purchased easily, some are only available in aesthetic clinics, and a consultation to see if a particular medical-grade product is suitable for your skin and a prescription by a dermatologist is needed. These items are also a bit more expensive so it's best to see what your options are before deciding on which one to invest in. Ahead, medical-grade skincare brands you can get in Singapore.
1. Skinceuticals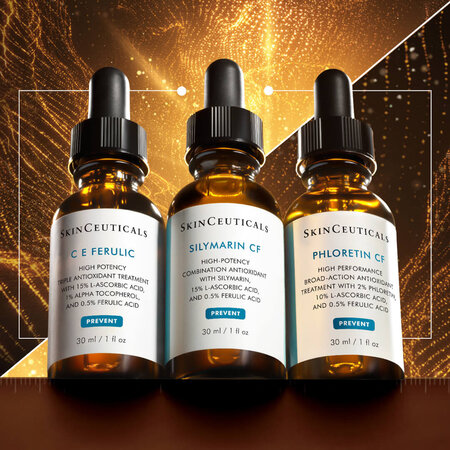 Skinceuticals boasts highly efficient formulas that are used by dermatologists and plastic surgeons to address signs of ageing and promote healthy skin. Its antioxidant-packed skincare products are the result of breakthroughs in skin cancer research.
Product/s To Check Out: Most of their products have gained holy grail status, most specifically the CE Ferulic (a vitamin C serum famous for fading dark spots) and the Triple Lipid Restore 2:4:2 (an anti-ageing cream with ceramides, natural cholesterol, and fatty acids).
You can get the CE Ferulic for SGD280 per 30ML here and Triple Lipid Restore 2:4:2 for SGD280 per 48ML here. Both are available at Skinceuticals Singapore website.
2. Obagi Skincare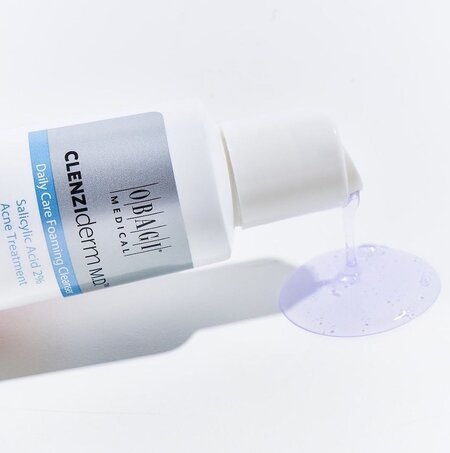 Obagi Medical is best known for its medical-grade acne solution products containing benzoyl peroxide and salicylic acid such as the CLENZIderm M.D.® Acne Therapeutic System which is available in Singapore. It's a three-step method that is touted to be clinically proven to treat acne.
Product/s To Check Out: Another coveted product from the brand is the prescription-only Obagi Tretinoin Cream for treating acne vulgaris.
You can get the Obagi CLENZIderm MD Pore Therapy on Feel Beautiful Singapore's website for SGD62 per 148ML. No price is available for Obagi Tretinoin Cream as the dosage depends per patient.
3. Dr. Dennis Gross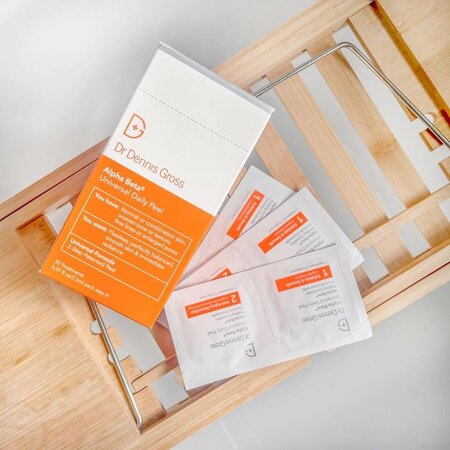 Dr. Dennis Gross is perhaps one of the best known medical-grade skincare that you can buy in Singapore. Did you know that their bestselling Alpha Beta® Universal Daily Peel is sold every three seconds, according to the brand? Many swear by its two-step AHA/BHA peel which promises to combat uneven skin tone and texture.
Product/s To Check Out: Aside from this chemical exfoliator, other hyped Dr. Dennis Gross products include the Spectralite Faceware Pro and the relatively new Advanced Retinol + Ferulic Intense Wrinkle Cream.
You can get the Alpha Beta® Universal Daily Peel for SGD151 per 30 treatments here, the Spectralite Faceware Pro at SGD780 here, and the Advanced Retinol + Ferulic Intense Wrinkle Cream at SGD126 per 60ML here. These are all available at Sephora Singapore.
4. IDS Skincare
Love local? Browse the skincare selections from IDS Skincare. The brand is founded by well-renowned dermatologist Dr. SK Tan and is created based on his 20 years of experience in the industry. But before you buy anything from IDS Skincare's site, it's best to book a consultation first to know which products suit your skin best.
Product/s To Check Out: Its award-winning C-Plus serum has garnered praises ability to reduce fine lines and wrinkles effectively. You can find this product on IDS Skincare's website for SGD162 per 30ML.
5. 111SKIN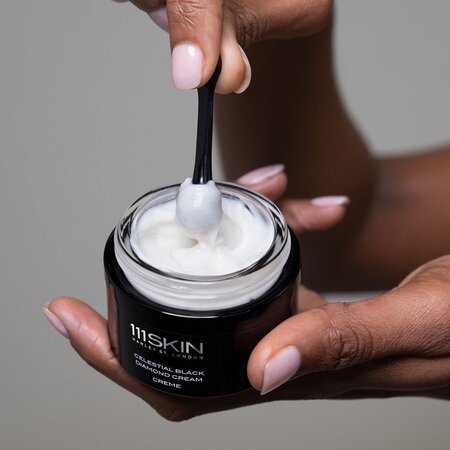 Loved by the likes of Margot Robbie and Kim Kardashian, 111SKIN is certainly a coveted brand. It's best known for its high-quality skincare products that are made from unique ingredients. One even has real diamonds in it!
Product/s To Check Out: The intense moisturiser 111SKIN Celestial Black Diamond Cream uses black diamond particles to help active ingredients penetrate deeply for faster and better results. Who doesn't want to shine like a diamond? You can find this product on Net-A-Porter for SGD1,224 per 50ML.
6. Skinbetter Science®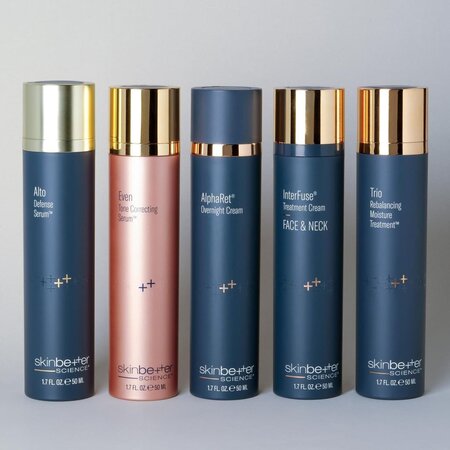 Skinbetter Science® is recognised for its development of fuss-free medical-grade products that work. The brand is made by a group of aesthetic experts with years of experience. It has produced a variety of skincare items, from serums to neck creams.
Product/s To Check Out: You may just find your next holy-grail in their AlphaRet Overnight Cream, a fragrance-free cream that features retinoid combined with an alpha hydroxy acid (AHA) to create a super potent exfoliator that will deliver glowing results "with little-to-no irritation". You can find this product on Freia247's website for SGD192 per 30ML.
7. Dr. TWL Dermaceuticals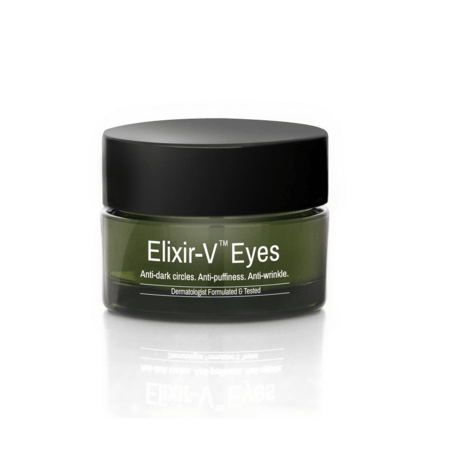 Dr. TWL Dermaceuticals is a line of skincare products that are formulated by Dr. Teo Wan Lin. The brand doesn't just produce medical-grade serums, eye creams and cleansers but also skincare gadgets and fabric suited for sensitive skin.
Product/s To Check Out: One of the brand's famous products is the Elixir-V™ Anti-Wrinkle Eye Cream For Face which, true to its name, can be used for both the face and the skin around the eye area. Dr. TWL Dermaceutical claims that it's a good botox alternative for addressing frown lines, bunny lines and crow's feet. You can find this product on Dr. TWL Dermaceuticals' website for SGD260 per 22ML.
8. EltaMD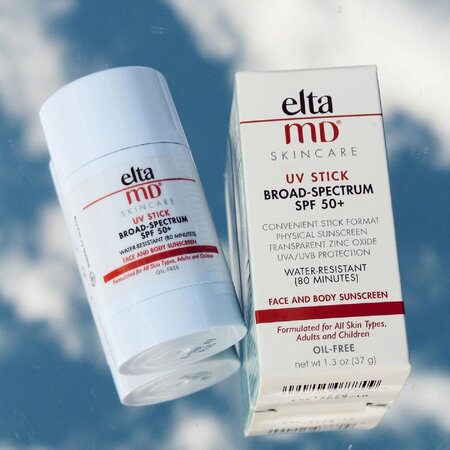 Looking for a new sunscreen? Try EltaMD's medical-grade quality sunscreen. These sunscreens are specially formulated for anyone who has rosacea, acne-prone skin or those with uneven skin tones. They can also be layered with makeup thanks to their oil-free formulas.
Product/s To Check Out: For go-getters, the best choice is the ELTAMD - UV Sport Water-Resistant Full-Body Sunscreen SPF 50 which has a broad-spectrum UVA/UVB sun protection and is rich in antioxidants that combat free radicals.
You can find this product on Zalora Singapore's website for SGD97 per 198g.

9. Murad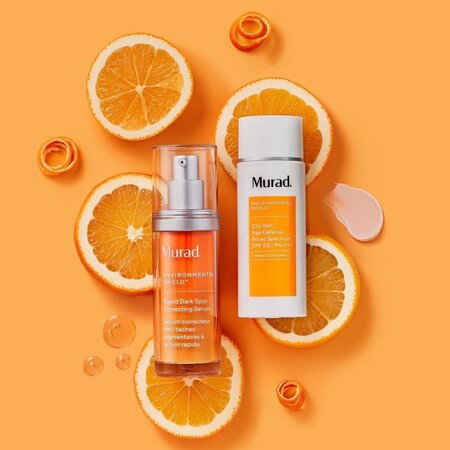 Another popular medical-grade skincare brand that you can buy over the counter in Singapore is Murad. This high-end beauty label has produced countless top-notch products since its founding in 1989 and continues to produce hype-worthy skincare items to this day.
Product/s To Check Out: One popular product from Murad is the Rapid Dark Spot Correcting Serum that's designed to reduce dark spots and hyperpigmentation quickly — perfect for achieving flawless skin, stat! You can find this product on Harrods Singapore's website for SGD116 per 30ML.
10. Dr. Barbara Sturm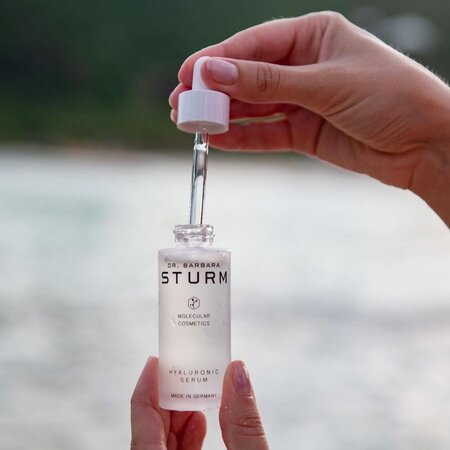 Dr. Barbara Sturm is popular among skincare enthusiasts and high-profile influencers like Hailey Bieber — and it's not just hype! The Hyaluronic Serum is very much beloved for its low molecular weight, meaning it won't just sit on top of your skin and can penetrate into the deeper layers for optimal hydration.
Product/s To Check Out: Their bestseller isn't just the only product worthy of buzz. Dr. Barbara Sturm also has premium hair care offerings such as the Anti-Hair Fall Collection that works as well.

You can get the Dr. Barbara Sturm Hyaluronic Serum for SGD495 per 30ML here, the Dr. Barbara Sturm Anti-Hair Fall Shampoo at SGD95 per 250ML here, and the Dr. Barbara Sturm Anti-Hair Fall Repair Mask at SGD105 per 95ML here. These are all available on Dr. Barbara Sturm Singapore's website.
11. CNP Laboratory
ICYDK, this skincare brand is actually the brainchild of 50 Korean dermatologists at the CNP Skin Clinic based in Seoul who wanted to provide good after-treatment home care to address their clients' skin issues. Nowadays, it's beloved by K-celebs like soloist BoA and Girls' Generation's Yuri who are known for their flawless visuals.
Product/s To Check Out: The antioxidant-rich and hydrating Propolis Energy Ampule comes highly recommended by BoA, who mixes it with her base products to achieve her dewy, glowing skin.
You can get the Propolis Energy Ampule through the brand's website and Guardian. It's priced at SGD42.90 per 15ML.
12. Dr. Wu
This medical-grade skincare brand has over 50 years of expertise to its name. The practice was founded by Taiwanese dermatology professor Ying-Chin Wu in 1978 and was fully established as a skincare brand in 2003. It makes less skin-sensitive formulas that address different skin conditions and are supposed to reproduce the effects of in-clinic skincare treatments.
Product/s To Check Out: The multi-award-winning Dr Wu Hyalucmplx Intensive Hydrating Serum with Hyaluronic Acid promises to deliver instant hydration and long-lasting moisture thanks to its formula that's packed with patented HyaluComplex that attracts, retains, and creates hydration throughout all the skin layers.
It's priced at SGD99.90 per 35ML on the brand's Singapore website.
Which medical-grade skincare will you be exploring?

(Cover photo from: @drbarbarasturm)
Comments, questions or feedback? Email us at [email protected].