Now that mask-free days are (hopefully) soon ahead of us, it's time to break out your lipstick collection. If you find yourself needing to replenish your stash, why not check out the Anastasia Beverly Hills Matte & Satin Lipsticks? These are the brand's new lipstick collection that promises to deliver long-wearing saturated pigment in matte and satin finishes. It features a precise bullet shape that lets you quickly and evenly fill out your lips with a high impact dose of colour.
To see how these lipsticks fare on different skin tones and lips, we tapped three members of the TBLBureau to test them out — here's their verdict.
*The products were sent as a press gift. The views and opinions of the reviewers are independent and purely editorial.
Anastasia Beverly Hills Matte Lipstick in Blackberry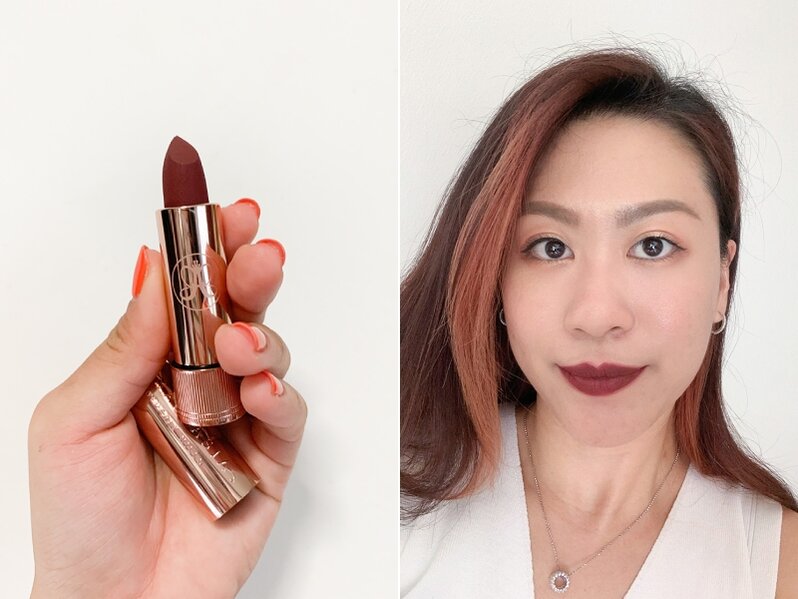 "I love this intense dark berry shade for a sexier pout! When blended out, it creates an elegant look that is not too much. Since the colour is quite intense, it lasted me throughout breakfast, lunch and dinner. By dinner, the colour becomes a lighter berry shade which is not too bad at all!" Roanna said.
"It has a very creamy formula, which glides onto the lips smoothly without being patchy. It is scentless and has a super-pigmented formula which can be versatile for both day and night looks."
Anastasia Beverly Hills Satin Lipstick in Peach Amber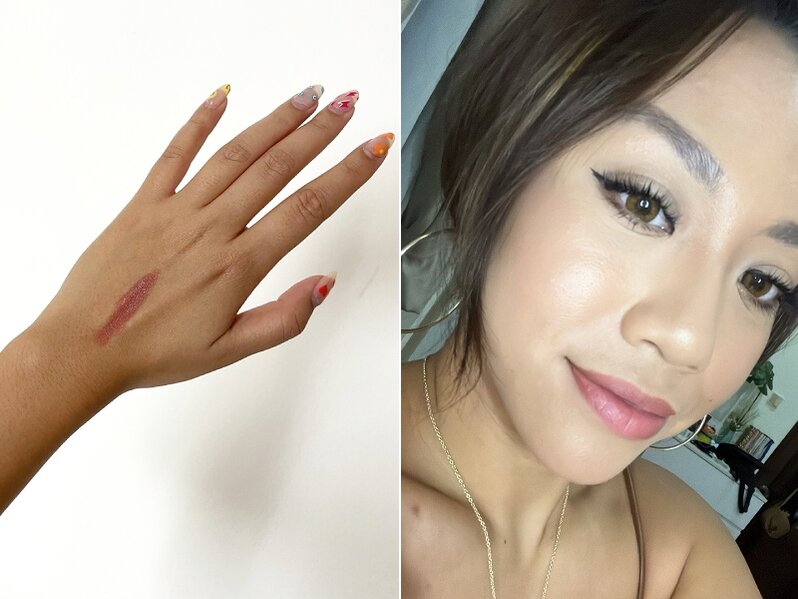 "I love that Peach Amber (a deep warm peach) isn't too bright but it also adds a pop of colour to my lips," Laura shared. "I used the Anastasia Beverly Hills lip liner with it so it does last pretty long and I still have a tint of colour on my lips even after eating."
"I am usually not a lipstick person so this lipstick was perfect for me and I think it is worth the investment," she added. "I use it everyday, when I go out at night or to the office. It goes with everything! It is easy to apply too."
Anastasia Beverly Hills Satin Lipstick in Peach Bud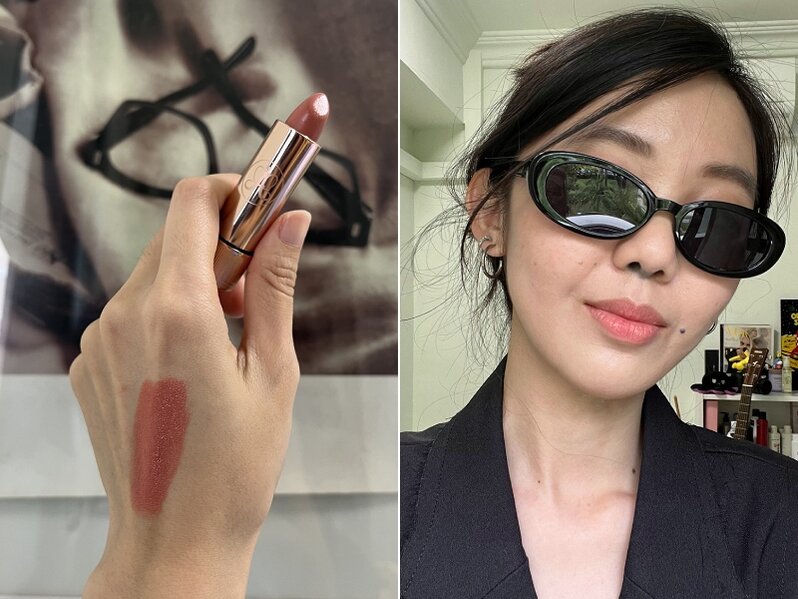 "It's the perfect everyday peach pink nude colour for me and I can't go without it whenever when I'm in the mood to doll up. It lasts for a couple of hours but I find myself re-applying it once or twice a day, just to keep the colour fresh after drinking, eating, mask wearing, etc.," Sheryl said.
"When swatched on the back of my end, it looks quite shiny and I was concerned it'd be too much for an everyday makeup look. I was pleasantly surprised that its satin finish is more subtle and makes my lips look more moisturised and my complexion a little rosier overall."
Final verdict on the Anastasia Beverly Hills Matte and Satin Lipsticks
Overall, our reviewers find that these lipsticks are perfect for anyone looking to invest in a good moisturising and longwearing lippie. If you have dry lips, you can comfortably wear both the satin and matte lipsticks without worrying about the formula clinging to dry patches. There are also a lot of shades, ranging from nudes to deep berries, to choose from so you'll definitely find one that suits your taste.
The Anastasia Beverly Hills Matte and Satin Lipsticks come in 18 shades, priced at SGD37 each, and are exclusively available in Singapore through Sephora.
Next, check out our review on Lady Gaga's liquid eyeliner.
Comments, questions or feedback? Email us at [email protected].