If you're looking for a good intro to Lady Gaga's makeup brand, check out the bestselling Haus Laboratories Eye-Lie-Ner. It promises to deliver a lasting, matte black finish with a single swipe. We tapped #TBLBureau Program Manager Roanna, who loves to wear a strong winged eyeliner look everyday, to see how it fares on oily lids and with Singapore's humidity. Read on to discover how it performs.
*The views and opinions of the reviewer are independent and purely editorial.
First impressions on and claims of the Haus Laboratories Eye-Lie-Ner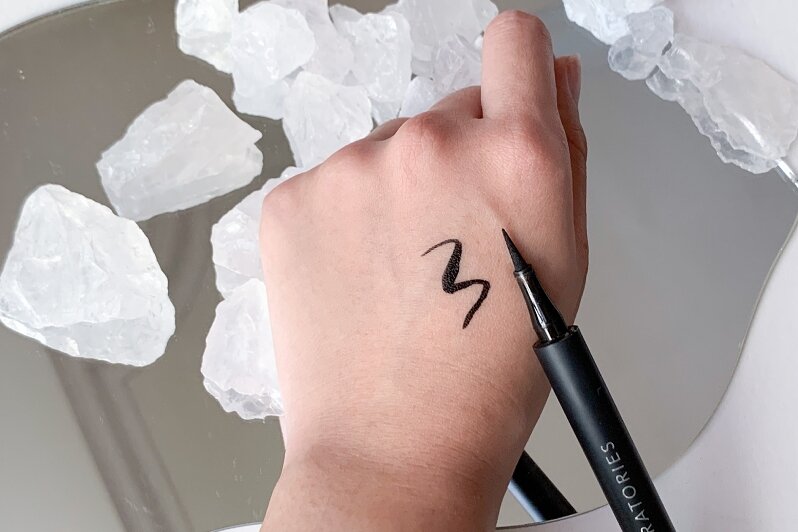 "Since this is a product from Lady Gaga's line, I'd expect her eye products to be of high quality and with strong pigmentation," Roanna shared, using Mother Monster's elaborate makeup looks from her music videos as an example. "She's always sporting strong eyeliner looks, so naturally, one can assume that her eyeliners will have a high colour pay-off."
Aside from intense colour pay-off, Roanna also wants her liquid eyeliners to be smudge-proof and easy to apply with a single swipe. The Haus Labs Eye-Lie-Ner in Punk claims to deliver on all of these criteria. According to the brand, the eyeliner has a supersaturated matte black pigment that shows up with only one swipe of its felt tip. It's also transfer-proof, smudge-proof and water-resistant, lasting up to 24 hours of wear. It also comes in a deep chocolate brown colour called Whiskey.
Applying the Haus Laboratories Eye-Lie-Ner
So how does it fare when placed on oily eyelids? Roanna says what you see of the product when swatched is exactly how it looks when applied.
"The eyeliner's formula is great because the black is really a dark, jet black shade," she said. "Some black eyeliner formulas in the market are not strong enough and pale in comparison to this Haus Labs Eye-Lie-Ner, so I really appreciate the formula."
The eyeliner also has a slight hefty weight to it, which Roanna likes since it makes it easy to hold and control while applying. The felt tip is also quite impressive, as Roanna said it's very easy to achieve a very sharp and defined wing with it. "Sometimes I struggle with other felt tip liners because over time, the tip can harden and liquid doesn't flow through as easily," she explained.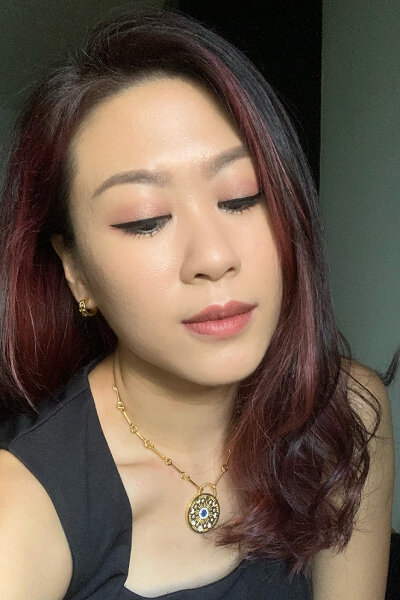 It also stays put once applied. "It has great lasting power. At the end of the day, the eyeliner pretty much looks the same. It does not smudge or run even on my oily lids."
Are you interested in trying this eyeliner by Lady Gaga?
Final verdict on the Haus Laboraties Eye-Lie-Ner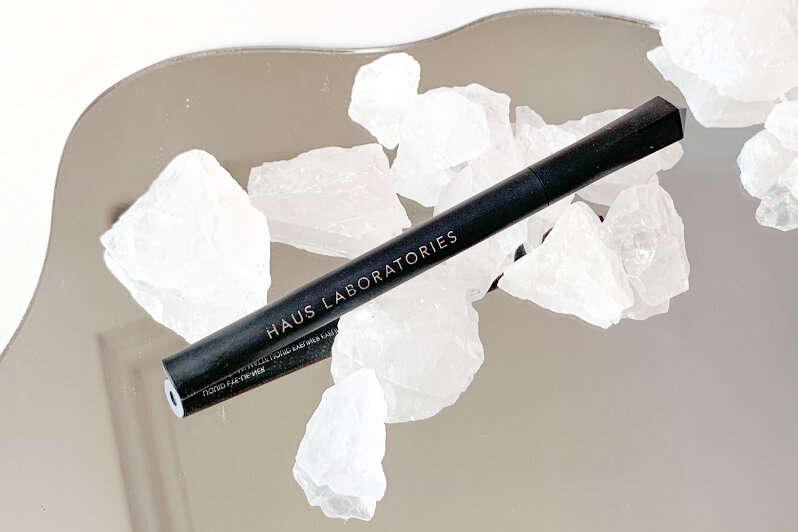 "So far, the Haus Laboraties Eye-Lie-Ner didn't disappoint despite almost finishing it!" Roanna shared. "It's by far the best black eyeliner I've ever tried, so kudos to Lady Gaga!"
Roanna also said she'd highly recommend the eyeliner and is already considering repurchasing it in the near future. However, she does wish it was more easily accessible in Singapore since it's only available through Amazon. The brand does offer international shipping through its website. Currently, it only ships directly to select Southeast Asian countries like Malaysia and the Philippines.
The Haus Laboratories Eye-Lie-Ner is available for USD20/SGD27.37 per 1ML.
For another celeb-approved makeup pick, check out our review of the Rare Beauty Soft Pinch Liquid Blush.
Comments, questions or feedback? Email us at [email protected].