When Selena Gomez launched her Rare Beauty brand, makeup lovers were quick to put a spotlight on the Soft Pinch Liquid Blush range. It comes with matte and dewy finishes that leave your skin looking freshly pinched and flushed in the best way possible. To see if the hype is true, we tapped #TBLBureau Program Manager Roanna to give it a whirl.
*The product was sent as a press gift. The views and opinions of the reviewer are independent and purely editorial.
First impressions, claims, and packaging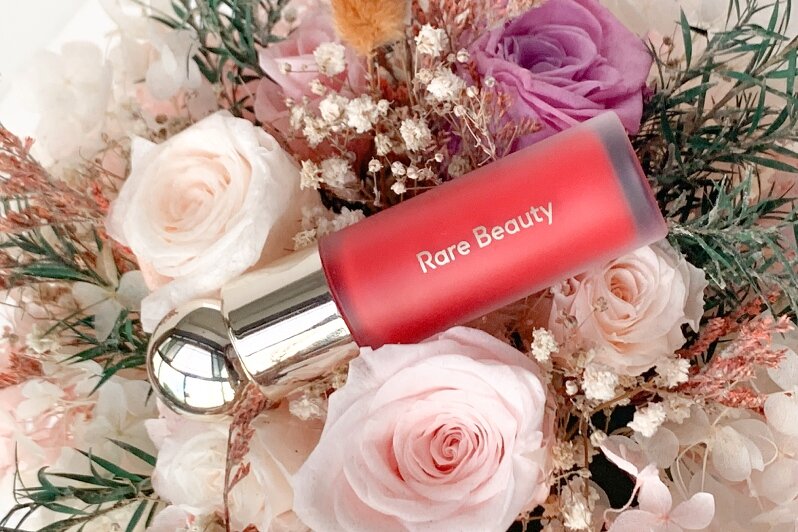 Roanna's non-negotiables when it comes to liquid blushes are pretty simple: "Longevity, blendability and pigmentation."
The Rare Beauty Soft Pinch Blush claims to do that and then some. It's formulated to have an airy and lightweight formula infused with colour pigments that are supposed to last the whole day. It also contains a botanical blend of lotus, gardenia and white water lily extracts — Selena's favourite flowers — to help soothe, calm, and nourish your skin.
All 11 shades in the range are currently available in Singapore. Roanna tried the Grateful shade, a true red hue with a radiant dewy finish.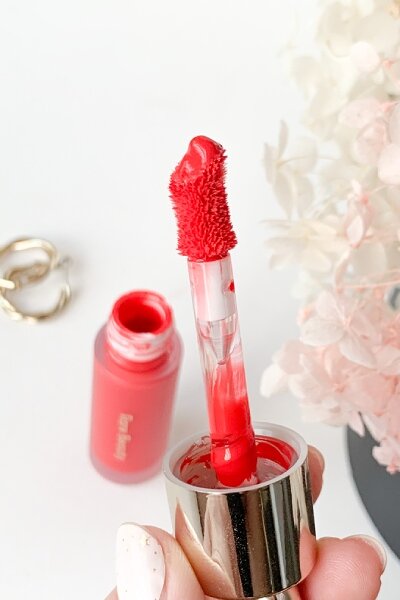 "I thought the packaging is simple and classy," Roanna shared. It has a frosted glass bottle packaging and a gold metallic cap. It also comes with a big doe-foot applicator with a little divot in the middle that allows the blush formula to gather and be applied easily in dots.
Application and use
"Honestly, in terms of formula, I initially thought it was another 'one of those products' from celebrity beauty brands until I tried it," Roanna recalled. But she was soon proven wrong.
"The formula is loaded with pigment, creamy, and easy to blend," she added. "A little goes a long way for this blush! I initially thought that, like the usual liquid blushes, the pigmentation wouldn't be too strong. But this formula was loaded with so much pigment that you only need to use a tiny drop for the whole cheek." According to the brand, one to three dots on your cheek is enough to achieve the Rare Beauty flush.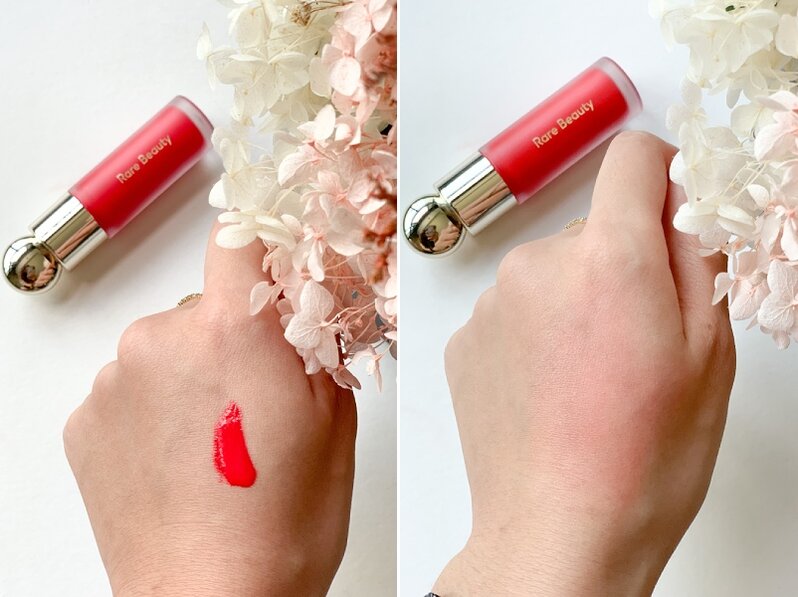 "On bare skin, it gives a nice healthy glow," Roanna observed. "With a foundation or skin tint, it has a soft, diffused pink glow. There's no need to set with a powder blush, but I like to brush some powder foundation after for a more natural and seamless look that lasts."
She prefers using a beauty sponge to blend the blush onto her cheeks, but you can easily use your fingers too.
What makes you excited to try this liquid blush?
Final thoughts on the Rare Beauty Soft Pinch Liquid Blush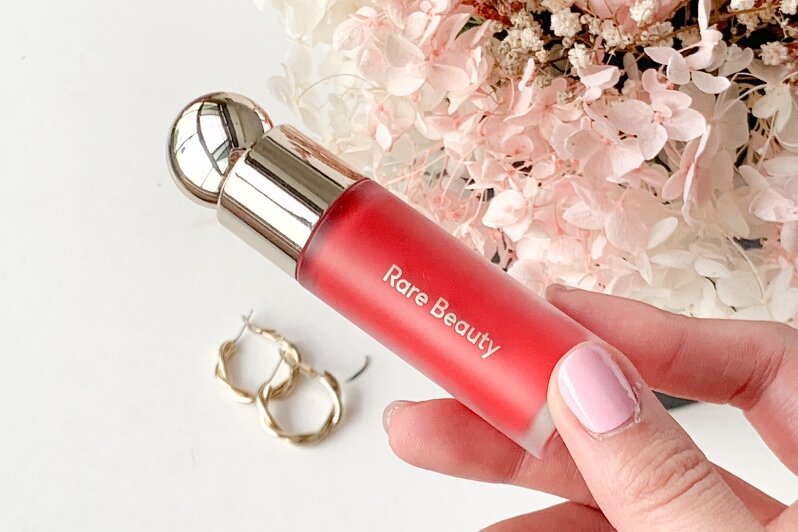 So is the Rare Beauty Soft Pinch Blush truly worth the hype? Roanna thinks so. "It exceeded my expectations, to be honest! It's one of the liquid blushes I reach out for time and again because of its formula."
The blush's loaded pigment and finish make it a worthy makeup investment for Roanna. "I think a bottle is enough to last for years given the amount we use each time — totally a bang for your buck!"
The Rare Beauty Soft Pinch Blush is available in Singapore for SGD33 per 7.5ML through Sephora stores and its website.
Pair your flushed cheeks with a flattering nude lipstick. Check out our review of the Fenty Beauty Icon Lipsticks to see if these suit your style.
Comments, questions or feedback? Email us at [email protected].