This article was first published on 28 March 2022.
Sleek, shiny tresses are back in style with the resurgence of the glass hair trend. The style is characterised by perfectly combed locks without any kinks or frizz in sight, creating a clean, polished look. Looking to try it? Reach for hair oils instead of hair gel. Not only will hair oils help you achieve that glass-like shine (minus the hair gel 'crunch') but they also have added nourishing benefits to keep your hair healthy even post-styling.


More about the glass hair trend
This hair trend has been popping in and out of internet searches over the years, with celebrities like
Kim Kardashian
and Zendaya bringing back long sleek locks on our
Instagram feeds
from time to time. The trend got its name from the glass-like appearance of the hair, with light reflecting on the locks.
Similar to the glass skin K-beauty trend, glass hair also relies more on achieving results by nourishment and hydration. That's where hair oils come in.


Hair oils and hair health
Hair oils and the practice of hair oiling traces their roots from centuries of
Indian Ayurvedic practices
. Hair oiling helps restore your scalp and hair's health by bringing back moisture and nutrients that are usually stripped away because of excessive washing or use of harsh haircare products.
One of the perceived downsides of using hair oils, however, is the feeling of greasiness and heaviness on the hair and scalp, especially in humid conditions. Thankfully, many hair oils are now formulated to be comfortable to wear in Singapore's hot weather.
Curious to know which hair oils fit this bill? Below, we curated 10 of them that you can get in Singapore ASAP.
1. L'Oreal Paris Elseve Extraordinary Oil Hair Treatment Gold Hair Oil Rich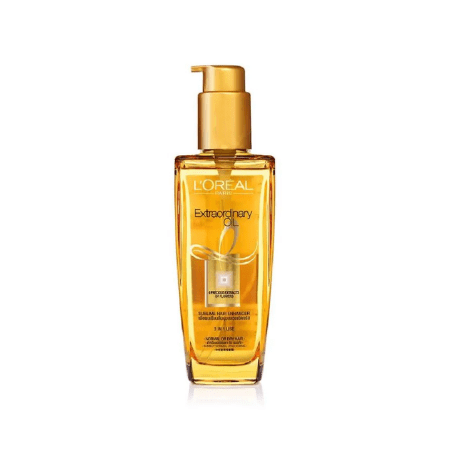 This L'Oreal Paris pick has sunflower, rose, and gardenia oil extracts blended with coconut and soybean oil that helps repair and restore hair's health after being exposed to heat and environmental damages. It also quickly absorbs into each strand, leaving the hair looking sleek and polished without the icky, greasy feel.
You'll love it more because it helps protect the hair up to 230 degrees Celsius of heat and can be used as a protective treatment before you blow-dry or iron your hair.
Get it from Watsons and Shopee for SGD21.52 per 100ml.


2. KÉRASTASE Elixir Ultime Shine Enhancing Hair Oil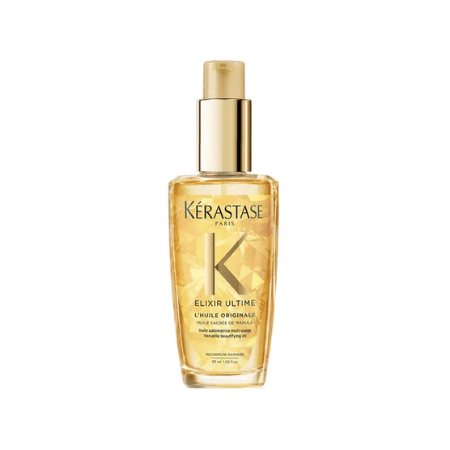 Dealing with tons of breakage? This hair elixir will help strengthen your strands with its blend of camellia seed oil and argan oil. It's also formulated to give extra love and care to treated and coloured hair.
You'll love it more because it can multitask as a pre-cleanse product (to help detoxify your scalp), a pre-blow dry treatment, a leave-in hair mask, or for touching up.
Get it at Sephora and Shopee for SGD25 per 30ml.
3. Hask Keratin Protein Smoothing Oil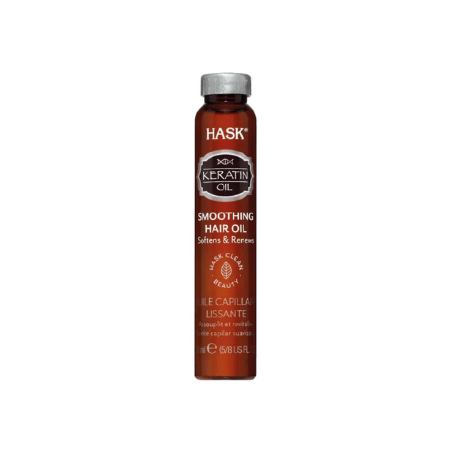 This hair oil leaves your hair looking gorgeous without any heavy feeling with its lightweight and no-residue formula. It's infused with hydrolyzed keratin that smoothens and lessens the appearance of frizz even on first use.
You'll love it more because it's affordable and handy, making it the perfect hair treatment to bring along whenever you're travelling or off to a busy day out.
Get it at Watsons and LAZADA for SGD3.43 per 18ml.


4. OUAI Hair Oil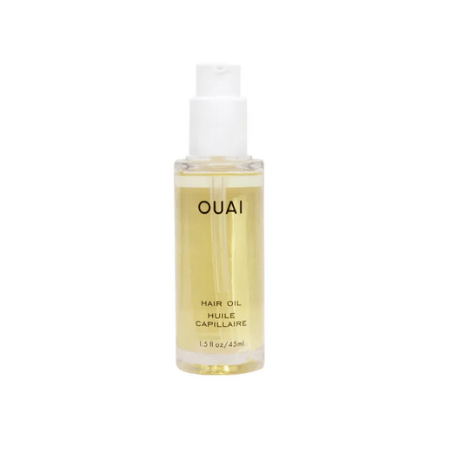 This concoction contains ama oil that helps hair remain strong against humidity, as well as borage oil that deals with frizz and smoothens strands. Meanwhile, galanga root extract ensures the hair keeps its vibrance even against UV exposure.
You'll love it more because it provides heat protection for over 232 degrees Celsius, keeping your hair from getting dull, dry, and brittle even when you style with heat.
Get it at Sephora for SGD42 per 45ml.
5. Jill Stuart White Floral Hair Oil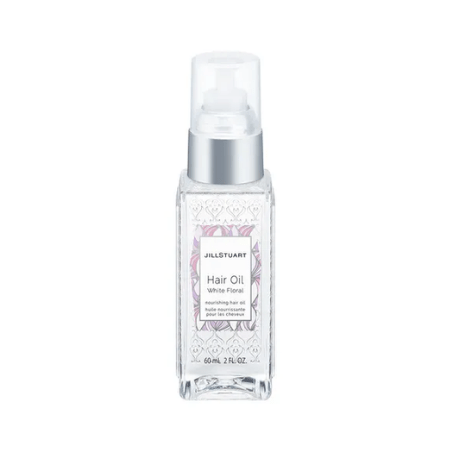 Six botanical oils, including argan, almond, and avocado, make up this luscious blend. Expect a smooth and lightweight coat that makes your locks looking polished to perfection. It also has an alluring fresh floral scent that will have you turning heads when you pass by.
You'll love it more because just like any other Jill Stuart product, this isn't just packed with benefits but its packaging would also look amazing on your vanity.
Get it at Sephora for SGD40 per 60ml.


6. Briogeo Don't Despair, Repair!™ Strengthening Treatment Hair Oil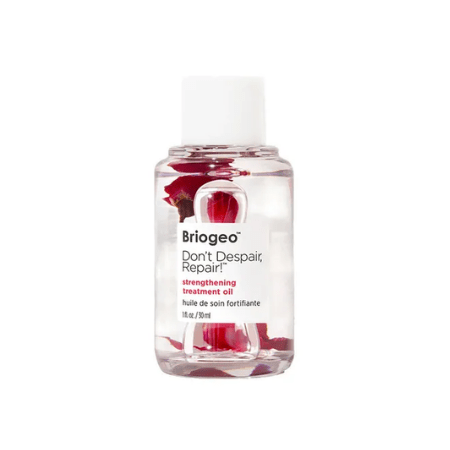 Say goodbye to split ends and breakage with this on your hair care routine. It's enriched with the brand's proprietary NOVA Complex® made from clean and naturally derived ingredients that help fortify and protect the hair from environmental and UV-related damaging factors.
You'll love it more because the brand recommends no more than four drops of this product to cover your entire hair's length. Talk about a product that's both money and a hair saver!
Get it at Sephora for SGD46 per 30ml.


7. Herbal Essences Bio Renew Potent Coconut & Aloe Oil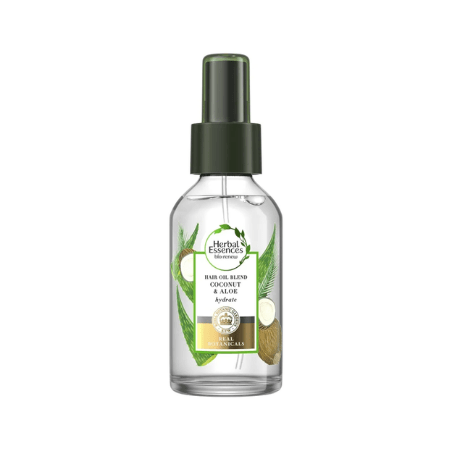 This dual-phase oil not only gives your hair a mesmerisingly shiny appearance but also repairs damage with its mix of active antioxidants, aloe, and botanical oils. The result? Healthy hair that's free from dryness and horrible frizz.
You'll love it more because it works great as a pre-styling product and a hair repair spritz whenever you need a hair refresh. The coconut and aloe oil mix also gives your hair a sweet but not overwhelming scent that lasts all day.
Get it at Watsons and LAZADA for SGD14.35 per 100ml.


8. AVEDA Nutriplenish™ Multi-use Hair Oil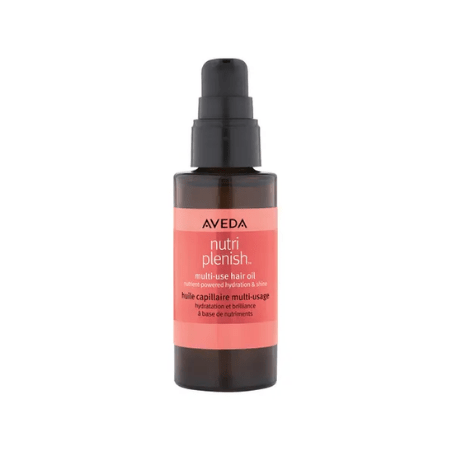 This hair oil contains a concentrated blend of pomegranate seed, coconut, avocado, sunflower seed, and argan oils to provide your tresses much-needed love and hydration. It's also infused with Aveda's Own Pure-fume™ aroma that gives it its delectable scent that might as well be delightfully mistaken as your chosen fragrance for the day.
You'll love it more because aside from being an effective pre- and post-styling treatment, this can also be used as an overnight hair mask that will have your hair looking its best form with continued use.
Get it at Sephora for SGD58 per 30ml.


9. Joon Haircare Saffron Hair Elixir Pistachio + Rose Hair Oil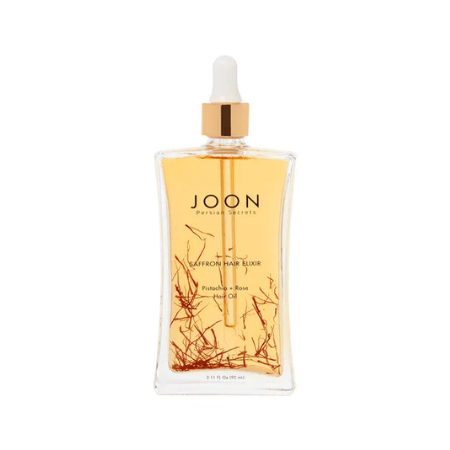 Taking a cue from ancient Persian beauty practices, Joon Haircare uses a mix of saffron, pistachio, and rose to make this powerful nourishing concoction. This product helps strengthen and repair hair caused by UV damage while leaving it smooth and bouncy beyond compare.
You'll love it more because it helps deal with frizz without losing the natural texture and body of your hair. And the rose plus pistachio smell? Divine!
Get it at Sephora for SGD76 per 92ml.
10. &honey Melty Moist Repair Hair Oil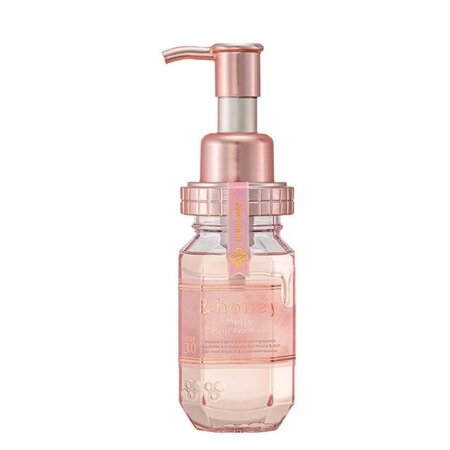 This hair oil promises to replenish your locks with its combination of argan oil, hyaluronic acid, and, of course, the range's star ingredient, honey. This product also promises to deal with frizz and strengthen your fragile strands.
You'll love it more because it has a soft but irresistible fragrance that will leave your hair smelling fantastic all day long.
Get it at Watsons for SGD28.80 for 100ML.
Next, check out 11 gorgeous ways to style long straight hair here.
Comments, questions or feedback? Email us at [email protected].