Airdrying your hair seems like the better option compared to constantly exposing your strands to heat. However, did you know that wet hair is a lot more susceptible to harmful factors so leaving it to constantly air-dry makes it weaker? This is where good hair dryers enter the picture (emphasis on 'good').
A normal hair dryer would expose you further to heat damage but a good one is optimised to prioritise your hair's health. Not sure which ones fit the bill? Well, we've found 10. Here are hair dryers that help prevent hair damage while keeping your locks styled to perfection — all available in Singapore.


Dyson Supersonic™ Hair Dryer
The Dyson Supersonic™ Hair Dryer is a favourite among beauty enthusiasts and for good reason. Its Air Multiplier technology delivers powerful but controlled performance to ensure quick hair drying but with lesser heat exposure. It also produces negative ions to prevent frizz-causing static. It may be on the pricier side but it's definitely worth the investment. Buy it
here
.

GHD Air Hair Dryer
This hair tool is powered by a 2100W professional-strength motor and ionic technology that ensure great blowouts minus any flyaways, dryness or frizz. It's also ergonomically designed for the convenience of both left- and right-handed users. It can also be customised using various nozzles to suit your every hairstyling need. Get it
here
.
Braun Satin Hair 7 HD 785 SensoDryer
Braun's SensoDryer has sensors that help it adapt and adjust the needed temperature for optimum hair drying and styling. It's also built to ensure fast concentrated airflow for faster results. Plus, it's designed to be five times better in durability compared to average hairdryers. Add it to cart
here
.
BaByliss Midnight Luxe 2300W DC Hair Dryer

This gorgeous-looking styler has Ionic System Technology that deals with frizz for the ultimate sleek look. It has various temperature and speed settings that allow you to select what's best for your hair type (and schedule!). It's also lightweight so no more crampy arms and shoulders after your self hairstyling session. Complete your beauty routine with this through here.
Panasonic EH-NA98 nanoe™ & Double Mineral Hair Dryer
A hair dryer that has your hair, scalp, and skin covered? Divert your attention to this Panasonic pick. The nanoe™ technology helps lock-in moisture in your strands and scalp to retain your hair's natural health. It also has an alternating hot and cold feature that 'lessens waviness' often caused by a temperature gap when styling. Orr favourite feature? Skin care mode. This setting simultaneously helps dry your locks and while making sure that the heat won't damage your skin too. Get it
here
.
Philips Prestige Hairdryer
This hair dryer may be compact but it packs a lot of punch. It's powered with personalised technology using infrared sensors that help adapt its settings based on your hair's condition. Its SenseIQ technology and use of ions also ensure that 90% of your hair's moisture is retained even after exposure to heated styling. It also has various drying and styling modes that go with different nozzles for your every need. Add it to cart
here
.
Lovrei Performance Hair Dryer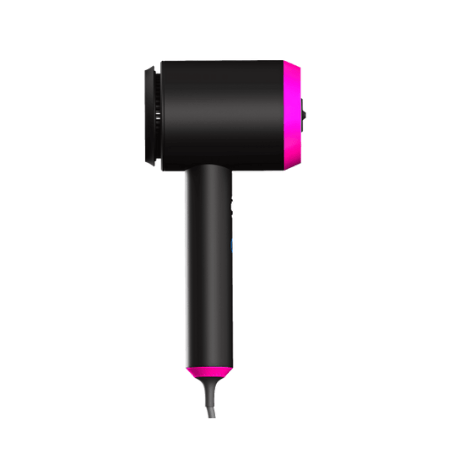 This tool's powerful motor promises quick and easy drying and styling even for those with thicker hair. Meanwhile, its compact frame ensures it's still lightweight. It also uses AI technology to help customise settings that are best for your scalp and strands. The cover is also anti-scratch and anti-drop, making it durable. The best part? It's also one of the most silent hair dryers you can buy in the market today. Get it now
here
.
Novita h1 Hair Dryer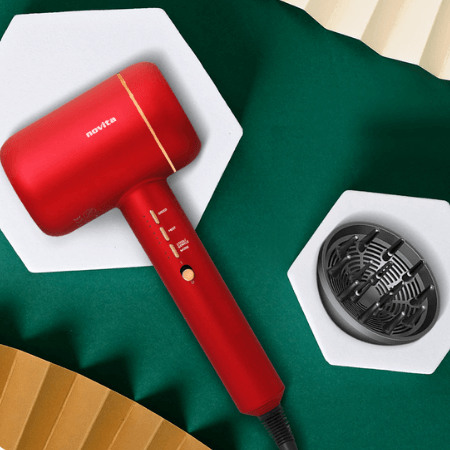 This hair dryer uses a Turbofan Brushless DC Motor that helps quicken the hair drying process by up to 30%. It's also powered by HydroNano and Antistatic technology to help prevent frizz and retain the hair's natural body and moisture during and post-styling. It also comes in an array of sleek colours (Galaxy Purple, Ruby Red, Sapphire Blue, and Topaz Green). Buy it
here
.
Sharp Plasmacluster Ion Hair Dryer
This hair dryer, enhanced with a beauty mode feature, uses both hot and cold air to get the perfect temperature for your hair whilst preventing strand and scalp damage. The plasmacluster ions produced by the tool helps coat and penetrate the hair surface to retain hair moisture and keep the strands healthy inside out. On the aesthetics front, we're also loving its sleek pink look. Get it
here
.
Jose Eber Thairapy365 Infrared Hair Dryer⁠

The Thairapy365 uses innovative infrared light that gently penetrates hair cuticles to quicken drying time by up to 50%. This also helps even heat distribution on each strand, lowering the risk of heat-related hair damage. This device's Ultra Violet technology also helps rid your hair of impurities and prevents bacteria build up for smoother, healthier hair in the long run. Add it to cart now here.
(Cover photo from: Element5 Digital via Unsplash)
Comments, questions or feedback? Email us at [email protected].